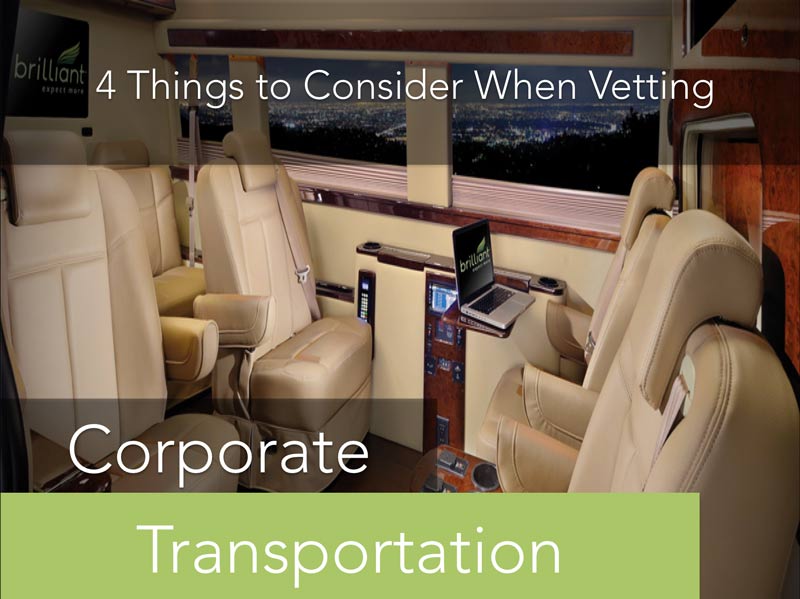 As an executive administrator, your job duties can be a challenge. By now, you probably know what your boss prefers in terms of executive car service, but you may not be aware of the varying factors that make up a great transportation service.

Here's a few things you should ALWAYS vet for when choosing a luxury transportation provider for your boss.

4 Things to Consider When Choosing Corporate Transportation
---
---
1) Productivity
Yes, making sure the vehicles have the correct amenities such as high speed wifi, individual desks, and face to face interaction is important, but look more into it than that. You should make sure productivity is ingrained into the company's culture. See if they have videos or blog posts on the site to justify this need. The main thing is to make sure the company understands you. They know your need to remain productive is a top priority and they make sure everything will allow to do just that.
2) Confidentiality
Many executive car services will try to exploit their clients as a marketing tactic on social media. However, where your boss or team travels should be confidential. Period. Not only that, but many companies won't have their chauffeurs sign non-disclosure agreements. So, first thing you should do is check up on your company of interest by browsing through their social media channels to determine whether confidentiality is a top priority for them. Second, call up the company and make sure their drivers are forced to sign non-disclosure agreements. If they dance around the question then just move on to the next company of interest.
3) Vehicle Safety
Easily one of the most overlooked factors with rental luxury vans is safety. Most companies will not perform pre-flight routines/checkups. These sort of things drive up expenses and many just decide to cut costs. As a result, they're putting you at risk by doing so. Watch the video above to view Brilliant's pre-flight checkup on a Mercedes Sprinter Limo.
4) Fees
Another standard you'll find in the chauffeured corporate transportation industry (and we are the exception) is baiting prospective clients by offering a low base rate. You think you're getting a steal until you receive your invoice for a heap of extra charges you were not aware of. The right luxury transportation company will give you the entire cost upfront and be transparent throughout the entire buying process. If there's one thing I learned so far in life - it's that if something is too good to be true, then it probably is. Don't be fooled by the low base rate - assume there will be extra fees and ask the sales support representative immediately.
Our clients consider these to be some of most important factors to choosing an executive limo service company for their boss. Our free guide will give you many other factors that play a significant role in vetting luxury van rental companies.
Click below to download it for free!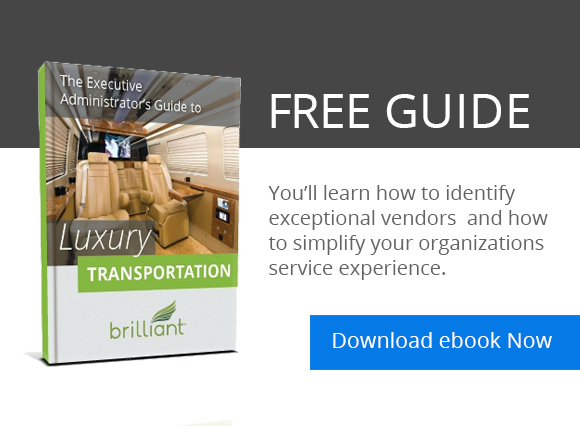 ---