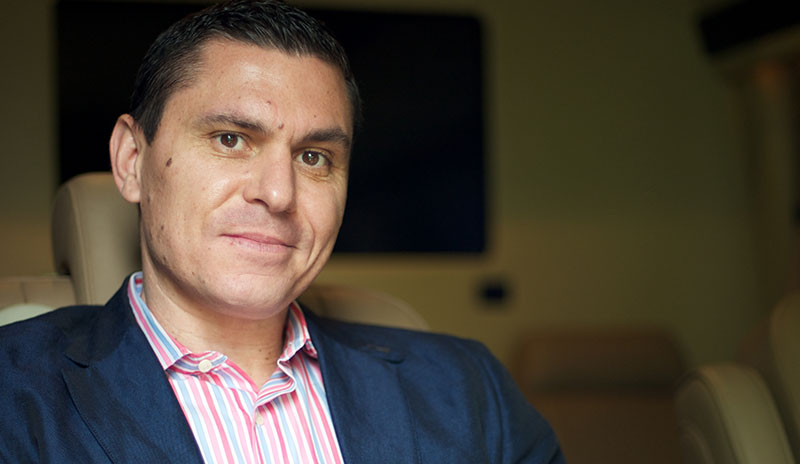 Are you ready for this? We have launched our new new website. That's right - after four years in business, we are now on our third total overhaul of our website. And the third time's the charm! We think it's gorgeous and hope you agree. But, far more importantly, this website will help introduce ourselves to you: our valued clients, prospects, friends, and strangers soon to be friends.
This new website embodies our corporate culture and provides us a platform to express ourselves and help you learn more about us. We hope to educate and please as many as possible and also narrow down our appeal to those clients who truly fit our business model. After digging deep and significant soul searching, we feel great about our decision. The fact of the matter is, we are not right for all clients. In fact, to go a step further, we are the wrong outfit for the mass market, bargain hunting demographic. We are not the mass appeal brand that operates like a giant corporation trading profits for volume.
We are a boutique firm, offering bespoke solutions for like-minded individuals, corporations, wedding planners, event planners and very high end travel agents and concierges. So, while we still like everyone, we have come to terms with the fact that we can like one another and just not be best suited to do business together.
If you seek artfully designed transportation solutions executed brilliantly, we should get to know each other. A long lasting relationship could be in the making. If you seek the lowest price airport transfer or are seeking an Uber type solution (kudos to them, by the way, what they have accomplished is remarkable!), we cannot compete on those terms and we're not going to even attempt it. That's why we dont compete on price.
What gets me excited is that our latest website initiative is focused on you, the Brilliant customer. Of course, the Brilliant customer comes in more than just one flavor, but each one of the types of consumer comes with similar discerning tastes and demands.
We found that all of our most valued relations optimize and value services beyond the lowest cost provider. We found that consistency, reliability, attention to detail, cleanliness, hospitality, quality, comfort and timeliness are all highly regarded by our best clientele (meaning our most loyal and frequent fans).
We realized that many of our best clients are also in the service business themselves and put their hard earned reputation on the line when making introductions and referrals. So their criteria and expectations are amongst the highest we've ever tackled and their repeat business is high praise indeed.
Broadly speaking, we realized that we service very high end, affluent retail users, corporations, wedding planners, event planners, and travel agents / concierges. As such, we have created dedicated resources for each of these groups and we hope you find our custom crafted and specific content to be of interest to you personally. We are no longer offering generic content and information for faceless strangers. What you should feel is welcome - like we at Brilliant speak your language. We understand you, your needs, concerns and love to satisfy your specific demands.
The website also focuses on some of our core beliefs and if you are attracted to these virtues, then we hope to business together.
We have focused on full transparency. We have provided you with the highest quality custom made videos, 360 degree virtual tours, and high resolution imagery for each and every product we offer. We have laid out very clear pricing. We are writing blog posts and faqs. We want every client to know everything about us and how we operate and why we do so at their fingertips. And, if you have any questions whatsoever, do not hesitate to contact one of our super friendly phone consultants!
Call 800-543-1001 for a reservation.
We are also committed to create great and relevant content going forward. You will find personalized blog posts from various Brilliant team members with different responsibilities, points of view and knowledge. Likewise, we are committed to creating great video content and you will see more posted on our website routinely. Our social media presence is being refined and reintroduced as well as we encourage you to follow us in your preferred medium (or all):
Finally, I started Brilliant a few years ago with a specific purpose: to elevate ground transportation and introduce a service I would want to use and share with friends, colleagues and others. Part of that mission is always questioning, analyzing, seeking superior vehicles, methodologies, processes and procedures to ensure the most comfortable and reliable service.
Another significant portion is open dialogue, transparent communication and removing a lot of the "yuck" out of ground transportation.
I hope you check out and enjoy our newest initiative (rest assured, this won't be our last) and find it refreshing, inspiring, beautiful and consistent with our desire to be Brilliant! We look forward to serving you on the road.
Sincerely,
Richard Fertig
President Brilliant Transportation
---