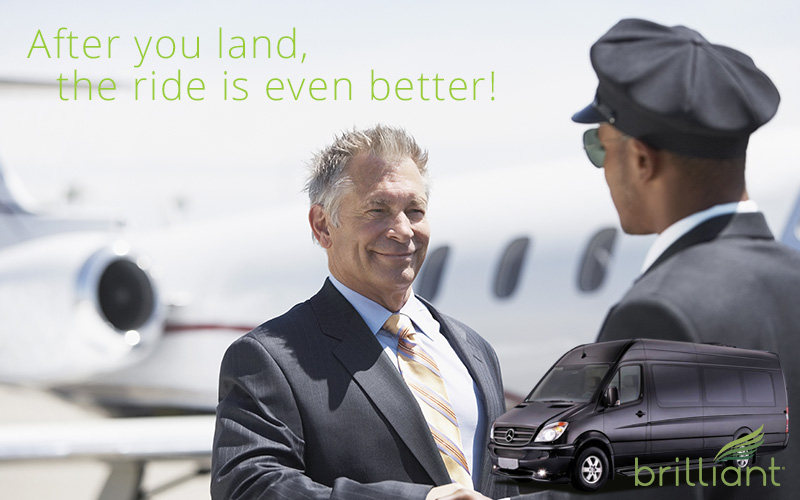 If you're looking for the best corporate limousine service in New York City, you're probably an admin assistant or corporate travel agent looking for a reliable company. You don't have the luxury or the patience to deal with flippant customer service; which is why you're looking for the best.
We have clients come to us all the time looking for a more reliable corporate limo service in New York City. They've either experienced frustration in the past, or heard the horror stories from others.
We've found it takes two things to make up reliable corporate limo service:
Superior customer service
High-quality vehicles
At Brilliant we've built our company on providing those two things. In fact, we're the only limo service I know of that doesn't think we're a transportation company. We're a company that provides the finest service to our clients, and we do it while chauffeuring them around.
While we're not always the best fit for every occasion or every client, we believe it's those two qualities that will ensure the limo service you choose for executive car service in New York is one that will make your job easier by doing theirs really well.
To that end, this article will compare and contrast the four best corporate limo service in New York City. These four companies have high-end fleets with a variety of vehicles from sedans to coaches.
Reviews of the 4 Best Corporate Limousine Services in New York City
We always recommend comparing multiple limo services before deciding on which one to hire. Not only does it help you weed out companies that can't provide the level of service you require, but it also ensures you find the best fit for your needs.
Partners Executive Transportation
Partners doesn't have stretch limousines or party-style vehicles in their fleet. They are straight to the business of executive transportation with sleek, black executive style vehicles from Sedans to 18 passenger vans.
They are excellent for meetings and events with a dedicated help-desk just for corporate meetings and events. They're dedicated to being punctual and reliable and definitely worthy of consideration for your next corporate transportation need. You can e-mail them and get a quote easily at [email protected]
Executive Town Car & Limousine
Executive Town Car and Limousine is a family owned and operated, 5-star limo service with over 20 years of experience. They're members of the National Limousine Association and the New York City Convention and Visitors Bureau.
They have an incredible fleet of sedans, SUVs, and stretch limos all the way up to luxury Sprinters and large buses. According to them, being late is never an option! Contact them at 516-792-1735 to get their rates or make a reservation.
UTOG Corporate Car and Chauffeur Service
Considering UTOG for your corporate chauffeur service in New York is a logical thing to do. They have over 40 years of experience, and in New York, experience counts for a lot. After 40 years, they've handled a lot of corporate business and should be able to see any problems or issues with your agendas and itineraries if they pop up.
They don't offer stretch limousines, so if that's what you're after you'll need to look elsewhere. However, their fleet of Lincoln Town Cars and Cadillacs are well-maintained, clean, and safe on the road.
Bermuda Limo
Bermuda Limo is someone you absolutely have to contact for corporate limo service in New York. Calling them the best would be disingenuous because "best" is relative to each individuals needs.
However, these guys have over 72 years of experience in providing corporate transportation. They have an amazing fleet from small to large vehicles, including some really nice Sprinter vans. Like us at Brilliant, they also make customer service one of their top priorities, claiming that clients choose them "for reasons other than transportation."
Who's the best corporate limo service in NYC?
I would love to tell you Brilliant is the best, but that would depend on your needs. I can, though, say that if you give us a chance we provide the level of service that would make you glad you chose us. If you want to get a quote or consultation you can call us or submit a quote request online.
However, we understand that for some clients, we're just not the right fit. If that's the case with you make sure to check out some, ideally all, of the companies from this list. Ask them all the tough questions and make sure the one you choose to work with has your best interest in mind.