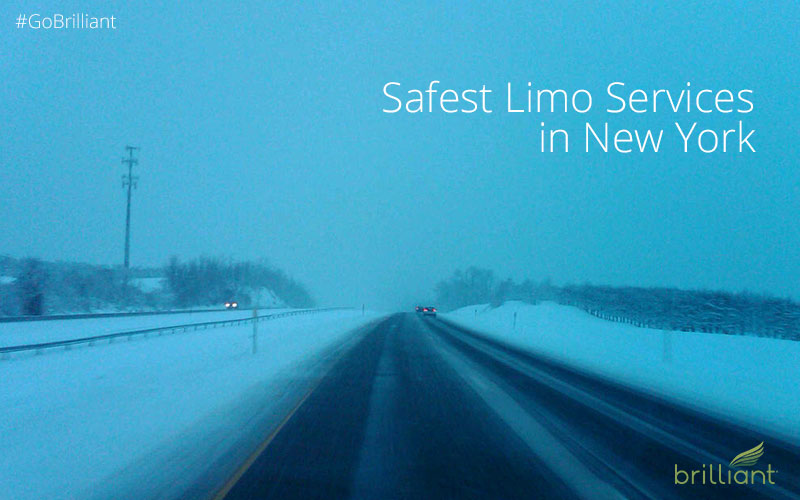 Being based in New York, we've seen our share of natural disasters. We've dealt with hurricanes, blizzards, and now we're dealing with arctic vortexes! We've been privileged to assist with power restoration efforts both for Hurrican Sandy, and the efforts going on now in the New York area due to snow.
We get a lot of calls during times like this from clients looking to get to where they need to go safely. Driving in snowy, wintery conditions isn't something that should be taken lightly. Traveling around the northeast during a winter storm is treacherous and most of our clients like to rely on professional drivers during those times.
As always, never decide on a limo service until you speak to them, and a couple competitors as well. Book with the one you feel comfortable with, and your experience will be much greater.
Safest New York Limo Services in Bad Weather
Here is some of the companies we recommend for our clients who ask about other limo services. We've found these companies to be reliable during bad weather conditions, allowing peace of mind with booking with them.
NYC Limousine
NYC Limousine has professional chauffeurs that are more than capable when it comes to driving in the wintery conditions New York is flung into each and every year. They're even honest enough to tell you up front that you'll have to pay for extra time during bad weather, as their drivers will driver much slower and cautiously than in good weather.
If you're looking for a safe travel, you want a company that will be honest with you, and take it slower even if it means higher prices.
D&G Limousine Service
D&G has a staff of certified specialists and their chauffeurs are professionally trained to handle all weather conditions in their vehicles. They hold themselves to the highest standards for customer service and absolute safety.
Their service comes highly recommended from their loyal clients. We are sure you would be wise to consider D&G, especially when safety is a concern.
Black Tie Limousine
Black Tie Limousine is very proud of their safety ratings. They market themselves as the company where Safety and Service are the two things they hold absolutely most important.
According to those who've used Black Tie in the past, the quality of service is absolutely top-notch.
Gem Limousine
Safety, not surprisingly, is Gem Limousine's first priority. They have experienced fleet managers and their state-of-the-art maintenance facility is complete with computer diagnostics, lift-equipped service bays, and highly trained mechanics and technicians.
Gem's been in business for over 4 decades and offers service across the globe.
Safety and Service Matter
When it comes to the safety of yourself and your family, make sure to choose a limo service that will put safety above all other priorities, especially during inclement weather.
At Brilliant, we're very proud of our 100% safety rating, and we ensure our vehicles are at tip-top shape, even equipping them with snow tires in the winter. If you're interested in getting a quote for traveling with us you can click here.
We realize our company isn't the best fit for everyone. Not every client is looking for the level of service we provide. The limo companies we've reviewed in this article are more than capable of keeping you and your family safe during the winter snowstorms. Just make sure you pick the one that makes you feel at ease about your trip, rather than stressing and worrying about it through the whole experience.