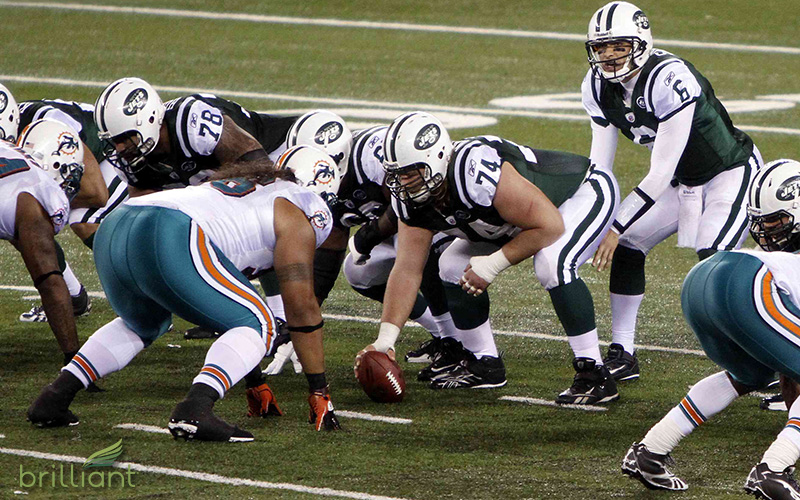 For NY Jets fans, 2013 was mediocre year. Could have been worse, but could have been better too. At least we saw an improvement over last year. As Jets fans know, making the trek to MetLife Stadium from Queens or Brooklyn or the other outer boroughs can be a bit of a hassle.
Even though it's not the far mileage wise, there's just so much traffic to deal with, and crossing all those bridges and tunnels can put you in a bad mood before you even get to your seats! Many clients have come to us asking, 'what's the best way to get to MetLife Stadium?'
That's a great question, but one that doesn't really have a straight answer. That's because there could be multiple good answers, but it requires more feedback from the customer as it really depends on what kind of experience you want to have. Basically you have three options: you could drive yourself, you could take public transportation, or you could have someone else drive you, such as using a chauffeured service.
The Best Way to Get to the Jets Stadium
If you're going to MetLife Stadium on a regular basis, it might be simplest if you drive yourself, although that can be a fatigue inducing routine. If you plan on taking public transportation, you can pat yourself on the back for making the 'green', earth-friendly choice, but more likely than not you're more concerned about saving money than you are about saving the planet. There's nothing wrong with saving money of course, but you're trading your time for spending less money, and it's not quite as smooth or comfortable ride than it would be going in private vehicle.
That leaves us with having someone else drive. Maybe if you're lucky you can carpool with a friend or neighbor. That has the advantage of being inexpensive and also less effort than driving yourself. But in many cases that option might not be available and perhaps you'd like a bit more control over the process than depending upon someone else's schedule. Taking a cab is a possibility, but personally, I feel that cabs charge too much for the level of service and comfort that you actually receive.
If you're going to spend the money to have someone else drive anyway, I'd rather spend a little bit more and really receive the level of comfort and convenience that you get when you reserve chauffeured transportation.
Your entry-level chauffeured ride would be going with a black car service. These are plentiful in New York City and if you shop around you can find some good bargains. In most cases you'd be riding in a Lincoln Town Car to the stadium. This is a good comfortable choice for many riders.
Also gaining in popularity in this market segment are the hybrid vehicles, like the Toyota Prius or Hybrid Camry and Highlander. This is an excellent choice for those consumers with a green conscience.
Limo Service to MetLife Stadium
For consumers who are more concerned about service than price, you can also look at the some of the higher end car services. They could offer you a choice of riding in a Cadillac or luxury import, like a Mercedes or Audi sedan. Now we're really starting to move the style needle!
When using a black car or limousine service, just be aware that unlike a cab, there will usually be some kind of minimum hourly charge. A two hour minimum is quite common. Some people might complain about this, but I think the price is worth the extra convenience.
Dealing with minimums often make it more practical to just keep the vehicle on location for the duration of the game. It's certainly nicer afterwards when you don't have to wait for your ride to arrive, and it eliminates the risk that the driver might get lost or be late on his way back to pick you up.
If game day is going to be more of an special occasion for you, consider making a reservation on the next level up on the luxury scale. This would mean requesting a vehicle like an SUV or even a stretch limo.
Cadillac Escalades and Lincoln Navigators are the most commonly used SUVs. Also popular are Chevy Suburbans. Increasingly, livery companies are also offering a choice of imported luxury SUVs, like the Audi Q7 and Mercedes GL450. They can hold more passengers and usually more luxury options are available, like satellite TV, DVD players or a wet bar (particularly with the limousine option). In terms of pricing, if your standard black car might average around $50 per hour for the NY market, then this next level is closer to the $80-$100 per hour range.
Premium Transportation Options For New York and New Jersey
If you're trying to create a very memorable occasion, then there is yet a higher level of luxury you can choose from. This would be the emerging luxury van category. The leading vehicle in the category right now is the Mercedes Benz Sprinter Van. These vans are much larger than an SUV and the advantage here is that they're great for groups of 6-12 people or fewer if you really put a premium on having lots of elbow room for yourself and a few select companions. Mercedes also has a standard factory 14 passenger van which is very popular in livery fleets, but for the real VIPs, many companies also offer custom converted Sprinter vans with lots of luxury options and fewer seats to give occupants maximum comfort and legroom.
Brilliant Transportation of New York has a fleet of premium Sprinter vans, with seating options for 7, 9 and 14 passengers. These vans are ideal for discerning customers who value luxury and customer service, and they're also perfect for entertaining corporate clients or VIPs when you really need to impress. For more information on hiring these vans for your next trip to MetLife, or any sporting or entertainment venue in Tri-State area, you can get a quote here.
While we feel our vehicles and customer service quality make us the best option, we realize we're not the best fit for everyone looking for a chauffeur service in the New York area. Even if you receive a quote from us, go ahead and compare multiple companies to find the best fit for your needs.