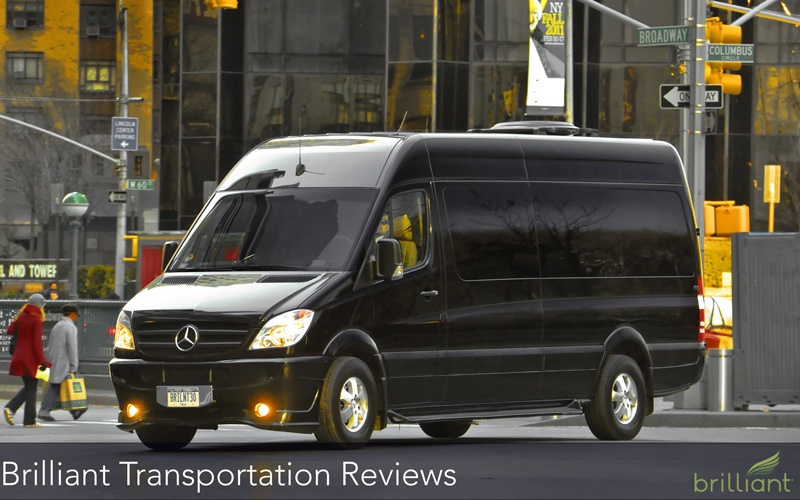 We all value social reviews and yet many of our clients seek the utmost discretion and value their privacy.
However, we would like to share with you testimonials from clients who have been kind enough to write to us and let us know about their terrific Brilliant experiences.
At Brilliant Transportation, we are acutely aware that executive transportation is a personal service business, so we really live or die by the reaction of our clients. We are not just in the business of moving clients around the world, but we're in the business of delighting them as well.
One of the things that really stands out about our service as well as our clientele is our exclusivity. Our service has been specifically crafted to reflect the needs and demands of a very select demographic. We typically work with celebrities and entertainers, sports figures, ultra high net worth individuals and top managers.
Clients who need a discreet and flawless service that understand the needs of the jet set and their demanding schedules come to us first, because they know we won't let them down. This is to say our clients are a demanding bunch, so when they're thrilled with the service, that is really saying something.
One of the most successful wedding planners in New York City who handles weddings and events for the most discerning clientele wrote us recently giving us the highest praise imaginable:
---
"THANK YOU! The best thing I can say is that I don't know what happened w/ transportation because brilliant handled it all for me!!"
-Shira from JZ Events
---
The story about how our company got started is somewhat unique. Our founder, Richard Fertig managed a multi-billion dollar hedge fund not that long ago. After losing his position in the Great Recession, and finding no traction in the financial industry, he decided to switch gears by starting his own company.
He was motivated by his own experiences traveling around the world, noting that ground transportation, regardless of where he was, offered no further value other than getting from A to B. And in terms of time invested and productivity, it was a big waste. No added value.
He decide to change that, by offering a unique service that would aid ground traveler's productivity and comfort and help them reclaim that valuable travel time. Hence Brilliant Transportation and our marvelous Brilliant Vans!
Our innovative approach to transportation won us several favorable features in various business publications. Business Insider described what our service is like this way:
---
"The comforts of a high-end hotel room, the functionality of an office, the space of a private jet, and the service of a private concierge."
- Business Insider
---
You can read more about BI's take on our business and history by reading the full article here.

You can also find an informative piece on our company's origins in Forbes as well.
We helped pioneer the luxury van segment in our respective markets and that's where we continue to focus our efforts, as well as broadening our capabilities by adding a minibus fleet to our offerings to better handle group travel.
While we are still working to build our brand awareness among retail users, our services are well know by some of the top corporations doing business in New York. In fact, to give you an idea of some of the many top firms we have serviced, here's a partial list of some of our corporate clients:
-Sony -Nike -HBO -Pepsi -SAP -Chanel -Luxottica -Mercedes-Benz -MGM Resorts -CAA (Creative Artist Agency) -Nestle -Showtime -Columbia Records - BlackBerry -Samsung -Ralph Lauren -NetJets -MLS (Major League Soccer) -Pernod Ricard -Louis Vuitton -Clear Channel -Estee Lauder -Under Armour -Graff Jewelers -Tom Ford - Credit Suisse
...And the list goes on!
Our clients love using us because we set a higher standard for ourselves than most if not all other transportation providers. We believe in providing a bespoke, first rate customer service that is solely focused around you and your requirements. We'll go the extra mile for you, literally, because we do whatever is necessary to please our clients.
But you don't have to take our word for it. Here's what another customer had to say about our service:
---
"I'm simply raving to everyone about how accommodating, helpful and wonderful you are….especially at 530am. Thank you for making our event easier!"
-Lisa Anne Silhanek THIERRY MUGLER PR Project Coordinator
---
We spend however much time you need to get your business done, and if you need some extra flexibility in your schedule or some last minute changes, we'll work with you to get it done. We'll work your schedule around ours and not vice versa.
Here's what yet another customer had to say:
---
"Everything about the trip was fantastic. The weather made traveling a nightmare but your patience, competence and hard work made everything go as smoothly as if there had been sunny skies. Our driver was terrific and it was just a great experience. I will recommend Brilliant to everyone I know! You are just THE BEST!!! Many thanks. " -Private hedge fund client
---
We work hard at what we do and at being efficient and effective for our clients. That's why they find us so indispensable. We concentrate on the individual and make sure that their needs are met first. We like to think of ourselves in partnership with our clients. We are not merely serving them, but actively working together to promote their business by offering them the best transportation around.
On any given day, we may be doing a trip that is nothing out of the ordinary, agenda wise, but it is really the importance of our attitude towards the client that distinguishes us. If a client needs us to go above and beyond what is normally required, we will do it!
Here's what another client had to say about a recent experience with Brilliant:
---
"I just wanted to thank you for your top-notch service this weekend given the short notice. Your drivers (Les & Missy) were flexible with pick-up and drop-off and they were very personable with our intellectually disabled guests. Les even amended his route to pick us up in the city instead of at the hotel because our lunch ran late. If he had not been so accommodating, the athletes might not have made it to the match on time.
Thanks again for all of your assistance and I look forward to working with you in the future."
-Community Relations Manager from MLS (Major League Soccer)
---
Another important part of our business is providing transportation for special events, and large scale custom celebrations. Given that we serve a very high end market in New York City and the Hamptons, we are invited to many society weddings on the New York social calendar.
A good example of this is a very large wedding we handled for Ralph Lauren when his daughter was getting married in the Hamptons.
Hundred of guests were invited for a lavish weekend celebration, involving dozens of vehicles at various venues around the Hamptons. This involved much planning and required detailed coordination with many different vendors and organizers.
Each aspect of the ceremony was planned and coordinated down to the minute and no detail was left untouched. Many transportation providers would have freaked out about the hundreds of man hours of planning and communication required. Not us! Brilliant jumped right in with both feet and made it all happen.
---
"We appreciate your hard work helping with our wedding! People felt very taken care of! Your transportation rocked!!!" -Dylan Lauren, Founder & CEO Dylan's Candy Bar
---
Again, what makes our company special is our desire and ability to meet our clients on their terms. If you have a one-off special event of gigantic proportions, we're up for that.
But we can also switch gears and work on large projects of a different complexity, for example providing transportation for a private school's athletic department.
---
"The feedback has been over the top positive, the kids and coaches can NOT get over the new buses, and I'll admit - I too am blown away!! I feel guilty about having the little ones get on with their muddy cleats! Just wanted to thank you once again for the peace of mind that comes with traveling with Brilliant!!"
- Coni Fichera, Director of Athletics, The Spence School
---
What's most important to us are the personal interactions. It goes back to what I said in the beginning, that executive transportation is a personal service business, more specifically, it is a people business.
By doing good by other people, we are doing good for ourselves and vice versa. There's real satisfaction in knowing at the end of the day that our efforts delight the most influential people on the planet.
It's why we do what we do, and we'd love to show you someday soon.
Before you go, take another minute or two to check out these interesting profiles of our company from various publications:
For more information about how we can make your next road journey or special event extraordinary, please contact our reservation department at Brilliant today for a custom quote at 1-800-543-1001.