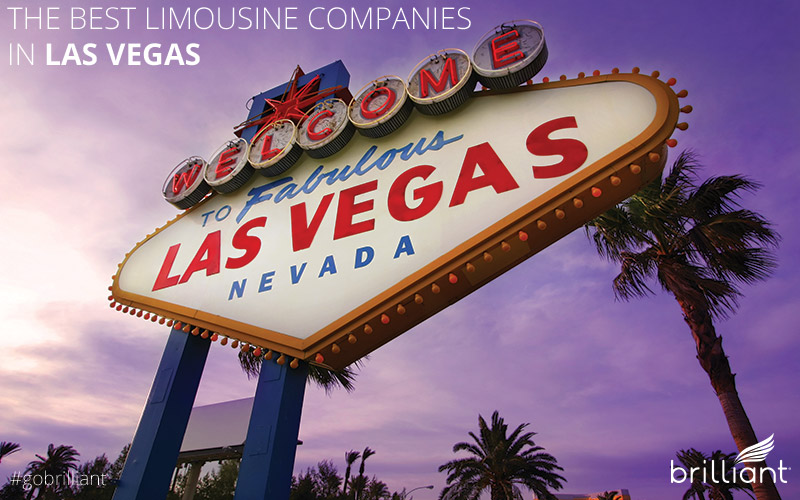 Many times clients have asked us about the cost of various limo services in different markets. We're happy to oblige and help you find the answers you need to your questions. Regarding the cost of a limo in Las Vegas, it would depend on several factors, like the type of trip you want to do and what type of vehicle you are requesting.
In terms of regional pricing I don't think there is too much pricing variability nationwide for these services, the basic cost of a limo is pretty much the same in big metro markets. However, there can be a great price difference between limo companies in the same city based on the type of service they provide.
Las Vegas is a huge tourist and convention town, so chauffeured transportation services abound and there is plenty to choose from for both the bargain hunter and the luxury specialist.
Things That Affect the Price of a Limo in Las Vegas
The biggest variable for the retail customer will be the type of vehicle you choose and the time involved. Naturally the the longer amount of time you require the vehicle the more it going to cost you. Limousine companies generally charge by the hour. Hourly trips are usually referred to as As-Directed work because this could entail multiple stops and you tell the driver where you need to go!
The other pricing metric would be a transfer rate, and that depends on how far you are going. Airport transfers are the bread and butter for many limo companies and they usually charge a flat rate for that. Generally that could run you anywhere from $50-$80 on the low end of things.
Limo companies also have package deals for certain services like weddings, but these generally are barebones services with a maximum number of hours (3 hours is typical here) and often include a few goodies, like champagne, roses or a red carpet. Of course, you can book for additional hours, but they will charge for the extra time, sometimes for a reduced hourly rate.
Often gratuity is tacked on to your hourly rate, but sometimes it is not. You should always ask about gratuities before you book your trip so there is no confusion afterwards.
Other than time the main pricing variable will be vehicle type. Again here the principle is the bigger and the better the more it is going to cost you.
Different Types of Limos in Vegas
Entry level limousine service starts with the black sedan service. Almost universally this is going to be a Lincoln Town Car. The other popular standard in this field is the Cadillac DTS. A Town Car service is usually in the $50-$80 per hour range. Both of these models however are no longer manufactured, since 2011 for the Lincoln.
Limo providers are starting to replace these two standards with a variety of other vehicles. The Lincoln MKT, which is the new "Town Car" is popular although its body has more in common with a minivan than a traditional sedan. The XTS is Cadillac's latest large sedan offering.
Also becoming more popular in the livery industry are foreign imports like the Mercedes S550, the BMW 7 series and the Audi A8. These vehicle are considerably more expensive to buy than a Lincoln or Cadillac, so hourly pricing is accordingly higher. Expect to pay in $80-$100 per range for these.
The next step up in terms of size and comfort are SUVs. The Cadillac Escalade and the Lincoln Navigator are the standards here. Also making inroads in the segment is the lovely Audi Q7. These Audis feature the new clean diesel engines and limo fleets usually include them as a "green vehicle" offering. Prices for this class of vehicles is the in $70-$90 per hour range.
When most people think of limousines, the classic stretch limo is what comes to mind. Especially when you're in Las Vegas, you should go all out, right? Stretch limos make a great impression for special events and weddings, and they're also fun for a night out on the town. The industry standard here is the Lincoln stretch limousine. Your basic models holds 6 and popular variations include the 8 and 10 passenger stretch, sometimes referred to as super-stretches.
The hourly price for a stretch limo can vary a lot depending on the age of the vehicle and how many special features it has inside, like audio-visual equipment, mood lighting and the type of bar it has. Look for hourly pricing anywhere from $70-$100 in this vehicle class.
Stretch SUVs which are much larger than a sedan based stretch cost more. These behemoths, especially the Hummer SUV stretch are everywhere in Vegas. They can hold up to 20 people. These beauties will cost you around $135-$175 per hour.
Limo Buses are bigger still and usually based on a van or truck chassis. They hold anywhere from 20-40 people and include the popular "Party Bus" variations. Because their size and extensive equipment onboard, look to pay in the $150-$300 range.
Other Cost Considerations For Limo Service in Las Vegas
A couple other of price factors to be aware of when hiring a limousine service. Most companies charge from the time a limo leaves the garage to the time it returns. The time from the garage to the pick up location is called 'travel time' and will usually account for an extra hour of billing.
Tolls are always extra and are usually added to the bill. Also most airports charge tax for pick ups and these charges are passed on to the consumer. Many companies today are also charging a 10% administrative surcharge. This is usually to deal with frequent hikes in auto and worker's comp insurance rates. Some companies will also add a 5% fuel surcharge to cover the rising cost of gasoline, particularly for the larger vehicles and buses.
Another thing to watch out or are weekday vs weekend rates. Just like hotel rooms, limo companies often charge more for the Friday and Saturday evenings when their services are in higher demand. Don't expect to pay sales tax on your limo ride however. Nevada, like most states, don't require tax for these services. New York State is an exception to this rule.
Lastly, don't forget to tip your driver if the service is good. Many drivers are depending on this tips to round out their incomes, like most service workers. A typical tip is 15%-20%. Many limo companies will include this automatically, but not all. Check with your provider for details.
Getting the Best Limo Service in Vegas
In closing, I hope this blog has been helpful in deciphering the mysteries of the limousine business. We don't want you to forget about Brilliant Transportation either.
Brilliant provides transfers from Los Angeles to Las Vegas every week as it is one of our most popular services. As long as your trip originates in Los Angeles, we can also provide local service in Las Vegas as well.
If you're into premium travel and are only looking for the best in customer service, you need to experience the comfort and convenience of traveling to the desert in one of our custom converted, super luxurious Mercedes Sprinter vans. If you would like to get a price quote from us, you can get one here.