v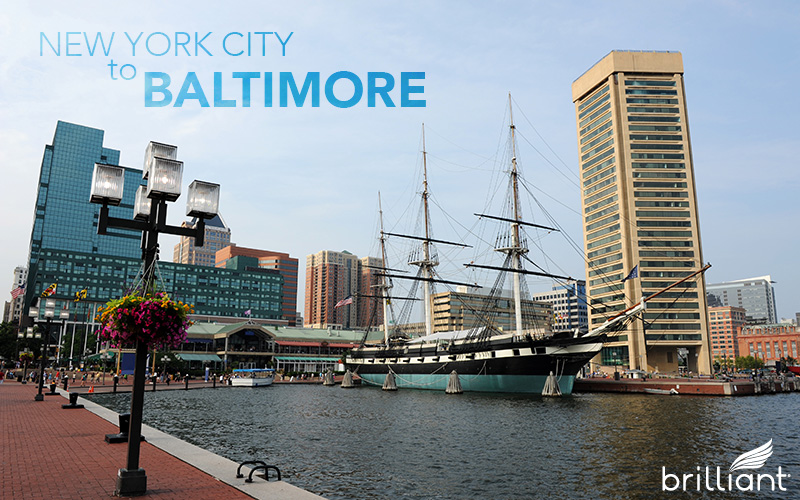 Baltimore is a popular destination for business travelers and we have often had potential customers ask us about van service rates from New York to Baltimore.
Van Service vs. Limo Pricing for NYC to Baltimore
---
Premium Chauffeured Van Service from Brilliant
Our custom converted vans offer a luxury and abundance of convenient features you won't find anywhere else. Our 'executive' style vans are perfect for the VIP traveler who is accustomed to the best. And for business travelers, our vans are also configured to work well as a mobile office. Passengers will be coddled in large leather covered captains chairs that recline and offer footrests and well as stowable desks. Each seat also comes with storage space, reading lights and an outlet for your personal electronics. Not that you'd really need much else; the van also comes with WiFi, teleconferencing equipment, 2 large screen TVs featuring DirecTV satellite channels as well as a mini-fridge and bar.
Flat Rate: $1,450
Flat Rate: $1,450
Flat Rate: $1,450
Flat Rate: $1,100
We know that Brilliant Transportation offers the best customer service and the best vehicles available on this route, or anywhere. It really just depends on how you value your time. If you're ok with some time lost in transit then definitely go with a cheaper alternative. If you're like our clients, then your time is valuable and you want to enjoy it with your family and friends. Let the good times begin with Brilliant.