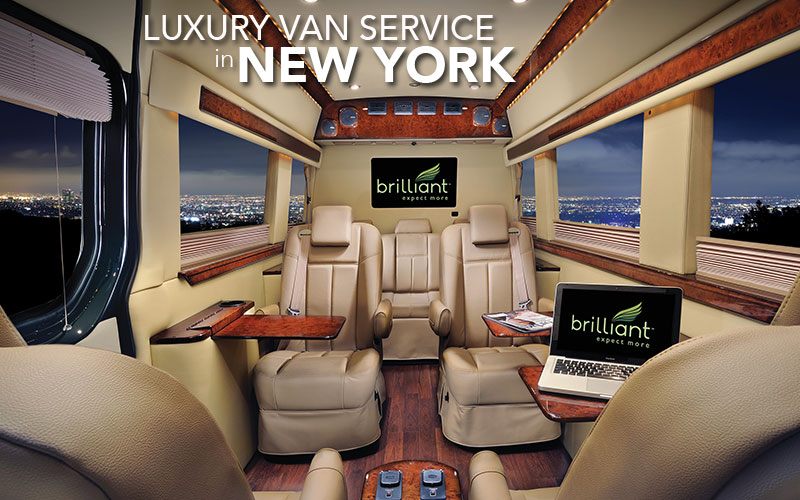 Shelter Island is a nearby and great summer getaway for many New Yorkers, but you don't just have to wait for high season to get out there when you know it's going to crowded. There are many times of the year and also many occasions where going to Shelter Island would make a terrific trip.
Being in the executive transportation business, people ask us all the time about the cost of renting a limo from New York City to Shelter Island or other parts of the Hamptons. Some folks don't even realize that limo service to the island is even an option! It certainly is; the island is not that hard to reach after all, but it does require a short ferry ride, which is part of its charm.
Brilliant Transportation travels out the Hamptons almost every week of the year as we have so many regular clients who maintain second homes out there. Before I get to our transfer price however, I want to make you aware of the different options you have for transportation there, as well as some facts about limo billing practices to increase your comfort level.
Luxury Van Service Hourly Pricing in New York
The first thing to understand about limo pricing is that trips are charged by the hour. The basic idea is that the longer you use the vehicle for, the more it will cost you. The size of your party and type of vehicle you select will also have a major impact on your final billing.
Another billing topic that should be addressed upfront has to do with travel time. Limo companies bill 'garage to garage' which means the clock on your reservation starts as soon as the vehicle leaves it base and continues until the vehicle returns. That means even if you are only going one way, the vehicle still has to make a round trip to complete its job, and the client is billed for that.
So for a trip to Shelter Island you will be billed for the 4 to 5 hours it takes the vehicle to complete a round trip.
The reason for this billing structure is that limousines are not like taxi service. Each limo trip is a pre-arranged charter. On the way home, a limo can't go around looking for another fare, that's not practical and neither is it allowed by law. The fact is a limousine can't accept another job until it's back in its service area and has been prepared for the next trip. So the client's one-way use still precludes it being used by others until the trip is complete, which is why the customer pays for the round trip.
Besides time and travel distances, the other major impact is the type of vehicle you select. There are many choices which depend on how many seats you need. The basic luxury transportation service, which is also the most economical, starts with black car service.
Different Vehicle Types, Sizes and Rates
Everyone is New York City is familiar with these commonly sighted service vehicles, usually a Lincoln Town Car. Service rates start around $55 per hour and go to around $75 per hour. If you need a fancier vehicle, you can usually opt for a Mercedes or Audi sedan which will cost around $75-$95 per hour.
If you need to take more than 3 passengers, the next size up is the SUV service, good for 6 passengers and more luggage. Usual vehicles in this segment are the Cadillac Escalade and Chevy Suburban. Rates go from around $65-$85 per hour. If that's not big enough, you can usually get a 15 passenger van which will cost around $65-75 per hour.
If you need a little bit more luxury but want to stay with a car format, you could choose to make the trip in a stretch limousine. These vehicles offer many more features and comforts than your standard sedan or SUV. There are many different styles and vehicle options to choose from so prices will range from $70-$120 per hour in this segment.
Choosing The Best Luxury Van Service
For the customer who is looking for the highest end service and fanciest vehicles, many transportation companies will also have premium offerings, which include exotic vehicles like a Rolls Royce sedan or a high end custom luxury van, such as the Mercedes Sprinter.
Brilliant Transportation specializes in luxury vans and we helped pioneer the luxury van market in New York using our exclusive all Sprinter fleet of custom converted vans. These vans are more like private jets inside than an ordinary van, with leather captains chairs, foldable work desks, large screen TVs with satellite programming and premium sound systems. Leather and wood surfaces abound inside, also offering total privacy and comfort.
These bad boys will cost you $225 per hour to rent or $1,050 for a trip to Shelter Island. You also have to figure $17.50 for tolls and $35 for the short ferry ride, plus NY tax and a tip. If you are requesting hourly service from the Hamptons, we will have to charge a 6 hour minimum, due to the travel time from NYC, as well as for a minimum number of hours for client use.
It's an exclusive service with an exclusive price and we understand that it won't work for everybody. That's why I outlined more typical limo pricing above. Given someone else's needs, it might make more sense to take this journey in a Town Car, which Brilliant does not offer. We are product specialists, and we're proud of the outstanding customer service we provide in addition to our exemplary vehicles.
So while you have plenty of alternatives to get to Shelter Island or the east Hamptons from New York City, if you know you require the best, even if it's only that one special occasion, don't let other let you down. Go with the pros, go Brilliant! Call us at 1-800-543-1001 for further information and custom quote for your next luxury trip.