To commemorate the 30th anniversary of Michael Jordan's freshman year pair, Converse and Jordan have co-branded 30 limited edition boxsets, each containing a commissioned pair of Converse kicks (in Jordan's size, 13) and a UNC #23 jersey. Each set is numbered, personally signed by Jordan himself, and includes an authenticity certificate.
Not intended for retail, all 30 of the sets are for auction (bidding on eBay is underway), with proceeds benefitting the James R. Jordan Foundation, an institution built to strengthen families, motivate youth, ensure high quality educational opportunities and improve global healthcare.
Nike Inc. (owners of both Jordan and Converse brands) had this to say last month:
"Thirty years ago, we got a glimpse of things to come. Wearing Converse kicks, a skinny freshman named Mike Jordan sunk a game-winning jumper in New Orleans to seal a national championship for North Carolina. Moving forward, the number 23 would forever carry high expectations as a symbol of greatness on the court. Jordan Brand is celebrating the 30th Anniversary of Michael Jordan's historic game winning shot by hosting a special online auction with product inspired by that magical night."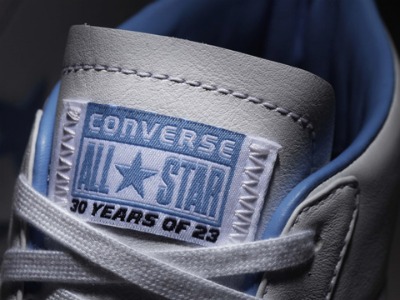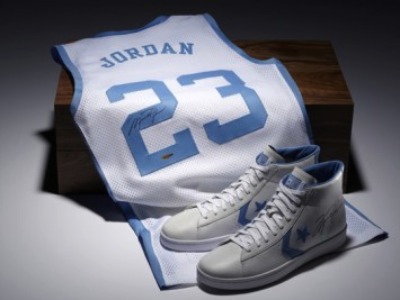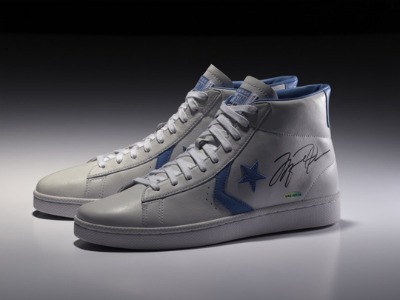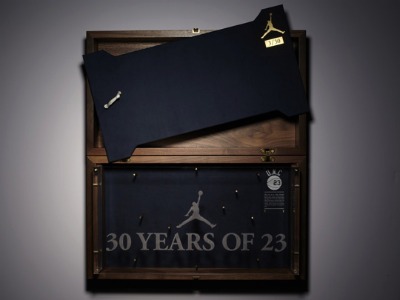 [via Highsnobiety]