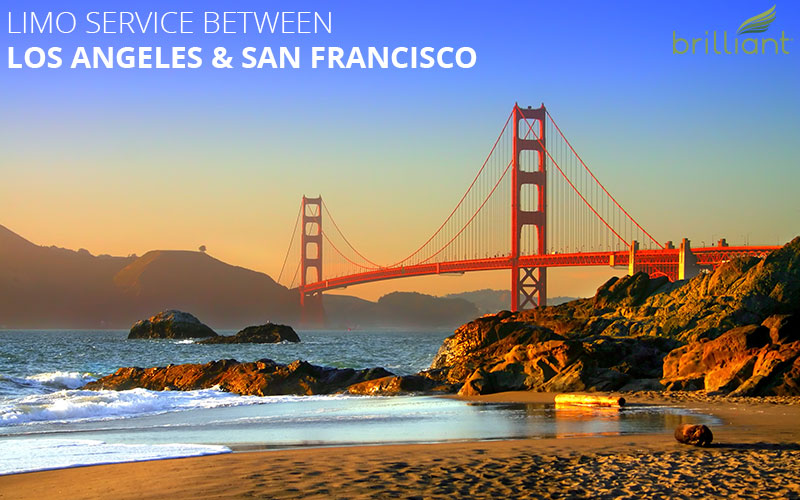 The Los Angeles-San Francisco route along I-5 is one the most heavily traveled and beautiful routes in the State of California. It is a popular transit for both business people, tourists and the shipment of goods. Many people have started to realize the enhanced travel experience that comes with chartering a luxury limo van for this route.
These benefits include:
Ability to remain productive from the moment you leave your doorstep
No weather delays/security screenings
Sightseeing stops along the way
Discreet privacy
Zero time lost in transit
Brilliant Transportation pioneered the way for this kind of transportation when we introduced our custom Mercedes Sprinter Vans in 2010. Since then clients have raved about how much their travel experience has improved especially for distances under 400 miles.
Limo Rates Between San Francisco and Los Angeles
Flat Rate: $2,500
Flat Rate: $2,310
We know that Brilliant Transportation offers the best customer service and the best vehicles available on this route, or anywhere. It really just depends on how you value your time. If you're ok with some time lost in transit then definitely go with a cheaper alternative. If you're like our clients, then your time is valuable and you want to enjoy it with your family and friends. Let the good times begin with Brilliant..