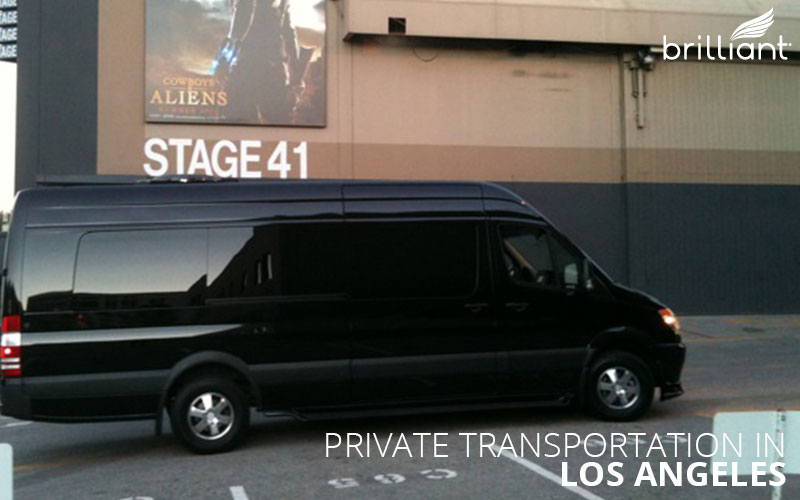 Los Angeles is known the world over as a happy, sunny, laid-back place where it never rains and people spend their time hanging out at beach. But appearances can be deceiving because Los Angeles is also a very serious city when it comes to business. Los Angeles is world city with many world leading industries, like entertainment, media, fashion, aerospace and manufacturing. It's actually a very competitive place, where people come from all over the world to compete against one another for opportunities and to be the best at their game.
The same could be said of private transportation!
Booking the Best Private Transportation in LA
Riding around in a limousine may seem fun and glamorous, but behind the scenes there is plenty of work involved to make sure every detail is perfectly executed and as they say, to make sure the trains run on time! After all, those who can afford chauffeured transportation tend to have high expectations. In this town, even making a wrong turn can lose you an important client, so everyone has to be on their toes.
Now you may not be an assistant chewing entertainment mogul, but when it comes your turn to find a great private transportation company, you're going to want to use the best you can find as well. So is there a secret to getting it right? Truthfully, not really, but it does help to put in a little legwork and time into finding a transportation company that's right for you.
Options in Los Angeles
One of the clues to navigating the transportation industry is realizing that it's a very broad and diverse field and there really isn't a one-size-fits-all when it comes to using a particular transportation company. That's because your transportation needs could be totally different from the next client. One client may need only need one limo for a small wedding of twenty people whereas the next guy might need 10 motorcoaches to move 600 people at a large business convention.
Those are two totally different transportation scenarios and are often handled by different companies. Some companies just handle personal celebrations like weddings and proms and their vehicle assortment reflects that marketplace, whereas another company may only offer black sedans and concentrate on doing airport transfers. Other companies may concentrate on luxury van service, like Brilliant Transportation, and some others focus on the vacation tour market and offer long distance bus charters to Las Vegas or San Francisco.
Getting the Best Customer Service
My point is that transportation marketplace is very diverse so it makes sense to find the provider that offers the options that most closely meet your needs. But regardless of the market focus and vehicle assortment, what all good transportation companies have in common is a dedication to great customer service and delivering top performance to their clients.
Generally, you get what you pay for, so better performing companies will often charge more as providing a superior personal service experience doesn't come cheap, but that's not alway true across the board. Some companies provide better service than others, and even bargain hunters can sometimes get lucky and find a lower cost provider who is also meticulous about customer service. But if excellent service is your first priority, you should focus more on the quality of service and amenities offered, rather than simply what the bottom line is.
What are the things to look for in great customer service? First of all, good service is seamless from beginning to end. Your first contact with the company should be smooth, polite, informative and attentive to your needs. And that focus should not leave the customer all the way through the reservation process, to taking the trip itself, and also to closing out the reservation and final billing. Friendliness, attention to detail and a caring attitude should infuse the entire experience.
Transportation Done Right
The company's job performance should also be exemplary and that attention to detail is just as critical, if not more, than how you are treated as a customer. After all, if they treat you great, but screw up the reservation, what good is that? Being late or missing a pick up could leave you and your very important guests inconvenienced and annoyed, maybe worse.
Getting the reservations details right and being on time are just the start. The chauffeur should be well prepared to attend to every detail during the trip and also have a backup plan in case of detours or other unforeseen changes. And it goes without saying that the vehicle should arrive on location spotless (weather permitting of course) and in excellent mechanical condition. Quality transportation companies will use the newest vehicles and also keep their older vehicle looking like new.
The way around these problem from an operational standpoint to have systems in place to train employees and maintain vehicles to the highest standards. Also checks and balances should be in place to catch errors before they impact the customer, or at least be able to respond to mistakes immediately and correct them.
The best policy is to avoid mistakes in the first place. If you have a culture of preparation, safety and prevention, 99% of these common mistakes can be avoided altogether.
Do Your Research Before You Rent
So as a consumer, how can you know all of this beforehand? The honest answer is that you can't, at least always. Trying a new service is always a bit of a gamble, but you can minimize the risk of a bad experience by doing some research before you make that reservation. Read online reviews (although often these tend to emphasize the negative more than positive), search out personal and professional recommendations, and last but not least, ask direct questions about their reliability and training before handing your money over.
Ask how they have handled problems in the past, or what safeguards they have in place to avoid problems. The answers you receive, could be revealing! A quality company should have lots to say on this subject, because they are concerned about doing the job right and will impress this on their employees every day.
Brilliant's Premium Transportation Options
Brilliant Transportation is one such company that is fanatical in its attention to detail and to providing the best in customer service. We provide continuous training to our employees, both in the office and in the field to make sure they are doing their jobs efficiently and that the focus is always on the customer. If there's ever a question about putting in extra effort to accomplish a task, we ask ourselves, 'how would the customer feel about this?' Would the customer appreciate that we're spending the extra time preparing for this trip, or maintaining our equipment? The answer is always yes!
Despite our efforts to be the best, we know we won't win over every customer because we too are a specialty provider that serves a certain market. We specialize in top of the line luxury vans for exceptional clients and high end events.
Not everyone needs that service or can afford to pay for it. That's okay, because we are more than happy to serve those who really need our service and for those who recognize the value of quality as well as understand its costs. Though we certainly hope you'll need our service and want to use best fleet of luxury Mercedes Benz Sprinter vans at your next event or for your next trip to Los Angeles.
Give us a call at 1-800-543-1001 and see what Brilliant Transportation can do for you!