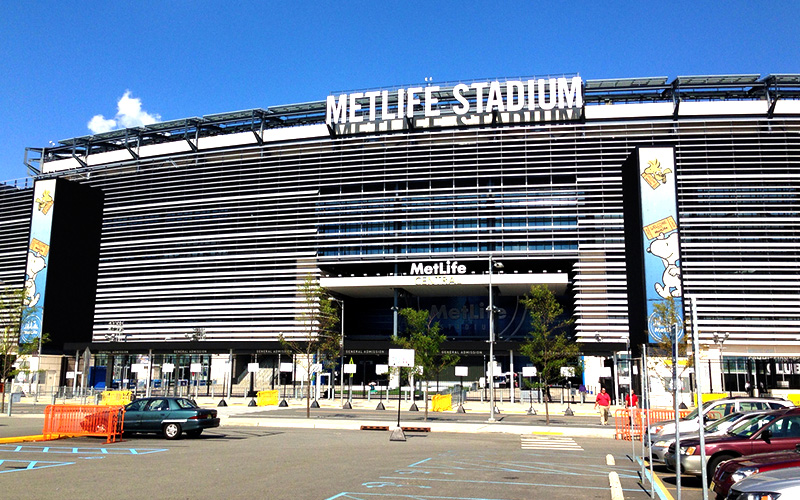 The NFL and organizers in New York and New Jersey are taking unprecedented safety and security measures for this years Super Bowl. This year, like never before, transportation is a major issue for every fan who has tickets to the biggest sporting event of the year.
Security Measures
The NFL is locking down the stadium from all unauthorized traffic. All pedestrian traffic will have to come into the stadium using the public transit system rather than walking through a gate. This means no one can walk off the street and into the stadium.
Also, the previous traditions of limousine services dropping their clients off at the front door are also banned this year. No taxis, limousines, or black car services will have access to stadium entry. This means fans who usually booked private transportation to take them to and from the game will be riding the public transit system just like everybody else.
Some are calling it the Public Transit Super Bowl.
To ensure safety of the Stadium and the thousands attending the Super Bowl, much of the space usually available for parking has been blocked off, ensuring no danger from vehicles will be near the stadium. While this provides much-needed security to everyone attending, it cuts down parking spaces to a mere 13,000; less than half of what is available for a regular season game at Met Life Stadium.
The limited number of spaces, in addition to the ban on drop-off car services means each and every parking space is a luxury item. Traditional tailgating will not be allowed this year as space has become a very limited commodity. Some have called this a ban on tailgating, which is an NFL tradition and a special part of the game for many fans.
However, NFL spokespersons have made it clear they are not banning tailgating. They are, however, protecting the limited space so every guest with a parking pass has room to safely maneuver and get their parking spots. To accomplish this goal, no one will be allowed to pull out ice chests and bbq grills in the stadium parking lot.
What This Means For Our Clients
Nothing.
Our clientele have purchased parking passes along with their luxury suites at the stadium.Their luxury transportation options for the Super Bowl have not been affected. They'll still be able to be picked up from their hotel and driven to the stadium to their assigned spot in the superior comfort synonymous with Brilliant. After the game, their luxury van will be waiting for them right where they left it.
The limousine drop-off prohibition is only impacting those who book a limo for 2 or 3 hours to simply drop them off at the stadium; a glorified taxi service. Our clients on the other hand will be booking their Brilliant Chauffeur service for 2-3 days as they celebrate the Super Bowl at many corporate and special events across New York. For these clients, luxury transportation is still on because we will be staying at the game with them.
A major benefit our clients have with Brilliant is the ability to tailgate in comfort despite the so-called "ban on tailgating." According to Frank Supovitz, tailgating is allowed at this years Super Bowl, despite reports to the contrary. What is not allowed is taking up extra parking spaces, and spilling out into the driving lanes.
Contrary 2 reports, there is no ban on TLG8ing at SBXLVIII. Just can't bring grills or take up an empty pkg space.

— Frank Supovitz (@SupEvents) December 9, 2013
Our Brilliant Vans are sounding better and better! If you cant sprawl out on the parking lot, you can at least party down in your mobile living room right at the stadium. You'll probably find out you like tailgating in a Brilliant van even better with the Satellite TVs and booming surround sound.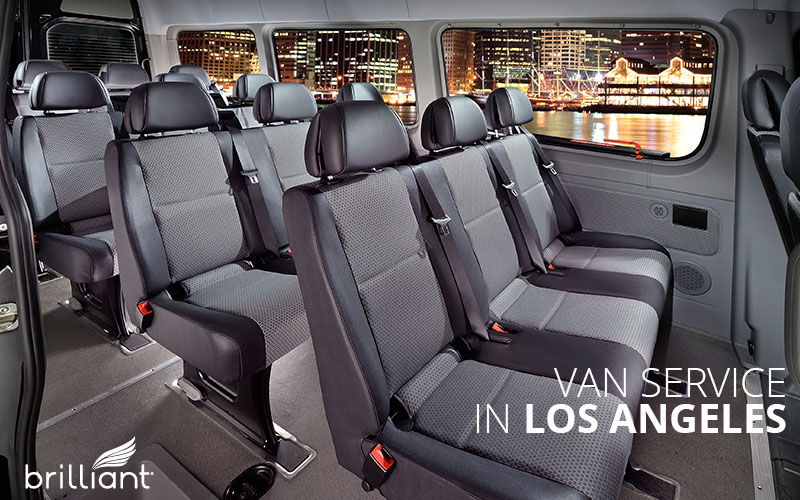 While the rest of the football world dubs the NFL as the No Fun League, our clients are resting easy with the Brilliant peace of mind. This years Super Bowl is going to be a blast!
Reserve your Brilliant Van for Super Bowl week now!