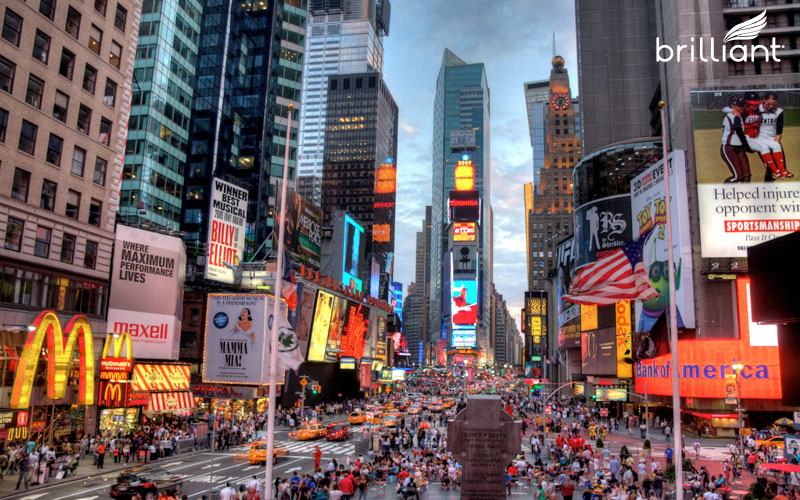 When you're in New York City for an extended period of time, whether it's on business or for a holiday, one of the best ways to make productive use of your time is to order a chauffeured service to help you get around. Having a chauffeured vehicle is of course a great luxury, but at the same time it is an incredible convenience for very busy people.
Getting around on public transportation in the City can be a real hassle, despite the fact it is widely available. For super busy individuals who value their time, using public transportation isn't a good option, and even hailing cabs or a Uber ride doesn't offer the same convenience or benefit that having a dedicated vehicle and driver does.
Multi-Day Luxury Tours of New York
While many customers of limousine services use them only occasionally, or for special events, they don't always stop to think how using a chauffeured service for their everyday transportation could be of real, practical benefit, at least for a defined period of time.
Use a Company That Understands Your Needs
Particularly for business customers who need executive transportation on a daily basis, finding a quality and reliable transportation partner becomes more of an issue than just using a random limousine service for a one-off event. You need to find a partner you can trust, as well a company who understands how to deal with the demanding schedule and customer service needs of high-placed individuals or groups.
Brilliant Transportation is one such company that understands this marketplace and the great need for more efficient and top-level executive transportation. In fact, Brilliant was started as a company solely to address this pressing need. So if you're an individual or company that needs to book a multi-day tour in New York City in the near future, here are a few issues you'll want to think about when trying to find the right company to serve you.
At Brilliant Transportation, we don't claim to be a model for the rest of the industry, but we do believe that we are the best at what we do. We maintain extremely high standards, both in terms of customer service and operations, and there are many areas where we make efforts that are responsible for creating a superior executive transportation service. So let's take a look at some of those areas now:
Brilliant Sets the Bar in terms of Exceptional Service
One of the ways in which Brilliant Transportation distinguishes itself is by exceptionally well trained chauffeurs who really excel at customer service. When it comes down to it, our chauffeurs are super friendly. Not friendly in the chat your ear off type, but friendly in the respectful, genuine and caring way you'd want from a guide and caretaker. And in a way, our chauffeurs are our caretakers when we are in their charge. So it's important to have someone who is caring, friendly and responsible. Our drivers don't get that way by coincidence. They are carefully selected from the beginning of the hiring process for their customer service skills. And once hired, they also go through a rigorous training period where their skills and reflexes are polished to gleaming shine.
Brilliant Vehicles Offer Exceptional Luxury
Another point of distinction with Brilliant is our outstanding selection of vehicles. We're best known for our custom luxury fleet of Mercedes Sprinter vans. Our vans have been transformed from ordinary passenger vans into incredibly luxurious coaches that are also multi-purpose and multi-functional. For example, our 7 passenger luxury van, known as the Brilliant Van, works fantastically well as mobile living room, or even a mobile office.
What makes it work so well for these purposes is the seating configuration and cabin amenities. The Brilliant Van has four large, comfortable captains chairs that face each other, in a salon type arrangement. There is also a comfortable rear bench that seats another three adults or can lay down flat like a bed. Each seat comes with it's own stowable desktop, nearby outlets for plug ins and individual reading lights. Along with the on-board WiFi and satellite TV featured on large screens and a multitude of audio-visual outlets, and you have everything you need to conduct business, or even hold a party while on board.
Another reason why Brilliant would be your best multi-day tour provider in New York City is our incredible attention to detail as well as our superior customer service. At Brilliant Transportation, no reservation is ever left to chance. Confirmed reservations are always double and triple checked for accuracy and with an eye towards resolving possible problems.
We Are Always Prepared
Vehicles are kept on a tight maintenance schedule and mechanical or cosmetic problems with the vehicles are addressed right away. That passion for perfection is also matching in our detailing, with vehicles that are in service being carefully cleaned inside and out every night and between every trip. Even if our vehicles have to be on location overnight, in a different city, we make sure there are on-site resources to keep the vehicles sparkling.
Our customer service prowess also extends to our reservation department. We don't just take reservations like order takers, but we also actively work with our clients and prospective clients to assist in travel planning and perfecting the guest itinerary to make sure there is smooth melding of what the customer wants and our ability to match those needs.
Brilliant is also flexible in terms of working with different sized groups and offering the best size vehicles for your group, whether you need service in an SUV, a van or a minibus. Although we handle reservations of all sizes, we are more of group transportation specialist as we focus on larger size vehicles and dealing with small groups. Our smallest vehicle available is the Cadillac Escalade ESV, which seats up to 6 passengers in comfort.
Whether you have 1 person needing transportation or 100, we can easily accommodate group reservations in this size range on a same day basis, depending upon availability.
We Have Many Options For Different Sized Groups
For van reservations we handle up to 14 passengers per vehicle. Our 14 passenger Sprinter vans are perhaps are most flexible vehicle in terms of moving groups and are among those used most frequently. For more exclusive groups or for clients needing high luxury, our luxury vans are your best option. We have 7 and 9 seater models.
For groups in size between 20 and 40 passengers per vehicle, our mini-coaches are the best option. We feature 28 and 36 passenger version mini-coaches, which have been custom built to exacting luxury specifications. It wouldn't be a stretch to say our mini-coaches are the most luxurious you can find for general group transportation purposes.
Regardless of the size vehicle or how many vehicles you need, our service and our vehicles are the best in terms of luxury and convenience for your extended, multi-day reservation needs. All of our vehicle options are designed to function like a home away from home, taking care of you while you take care of your daily business or special event needs.
It's a service that you can really rely upon and once you've experienced it, you'll see that we can make your life so much easier that you'll wonder why you didn't try this before!
To find out more specifically about how we can make your life on the road extraordinary, contact Brilliant reservations at 1–800–543–1001 to receive a custom quote.