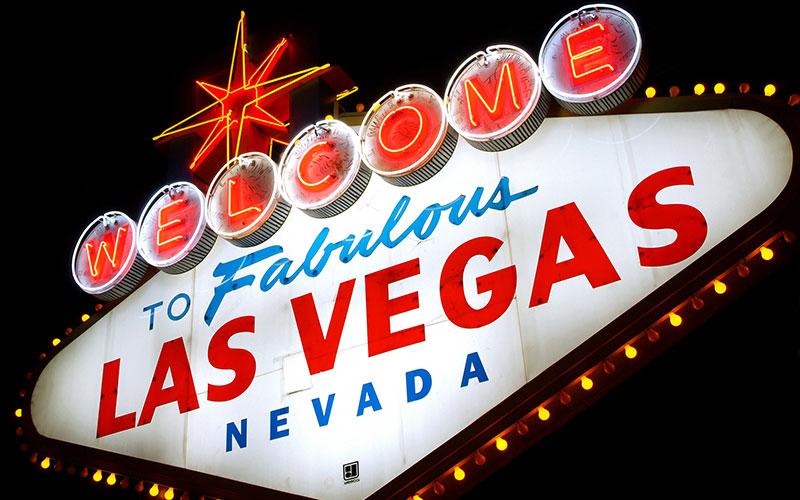 The trek from the sunny shores of Los Angeles to the bright lights of Las Vegas is a well-traveled route. From those cutting loose on a well-deserved vacation to High Rollers on their way to their favorite casino, getting from LA to Vegas doesn't have to be a boring experience.
The best way to get from Los Angeles to Las Vegas depends on the type of experience you're searching for. Luckily, we've gathered some of the more exciting options for the trip for you. Here are some transportation options that will make your trip less of a trudge and more of an exciting journey.
The Best Way to Get From Los Angeles to Las Vegas
Each of these options are selected for those who want a better experience than just driving or flying from point a to point b. We built this list based on our clients who all like to enjoy the journey rather than view it as wasted time between two locations.
If you're looking for cheap bus tickets or the least expensive rental cars, this post isn't going to answer your questions. You can find those answers here.
1. Private Helicopter Charter
If you want to take in the breathtaking views of the Nevada desert landscape, hop into a helicopter and enjoy the ride. If you want to travel out of Van Nuys airport, OrbicAir has two models available, the Robinson R44 or the Bell 206 Jet Ranger. Their flight takes you from Van Nuys Airport to the Maccarran Airport in about 2 hours.
You can also check out Maverick Helicopters, which offer the EC-130 Eurocopter that has wraparound glass for outstanding visibility and a surround-sound stereo system.
2. Private Jet
If you want to get there quick and in luxury, you may want to hop into your own private jet. Lucky Jets guarantees the best price for private jets and flies out of quite a few California airports; so finding an airport close to you could be easier than some other options.
The flight from LA to Vegas is really short, and probably not conducive to the ultimate enjoyable private jet experience. However, if you're set on flying the short distance to Sin City, Lucky Jets or Fly Ready Jets are worth checking out.
3. Stretch Limousine
For those who want to roll into Vegas in a stretch limo, you won't find a better option than KLS Worldwide. They have quite a few options as far as vehicle types go. The plus with going with ground transportation is not having to go to an airport, go through security, transfer luggage, and all the other things you have to do to take a plane or chopper. A limousine service can pick you up at your door and drop you off at your hotel with much less hassle.
Enjoy the Experience
The way to choose the best way to get from Los Angeles to Las Vegas is to determine the type of experience you would like to have and plan accordingly. You don't want mere transportation on your trip, you want an experience.
Each of these three options offers a different experience. We also offer a premium chauffeur service to get you from Los Angeles to Las Vegas. You can see our options here.
The bottom line is to choose the one that best fits your needs and enjoy the trip!