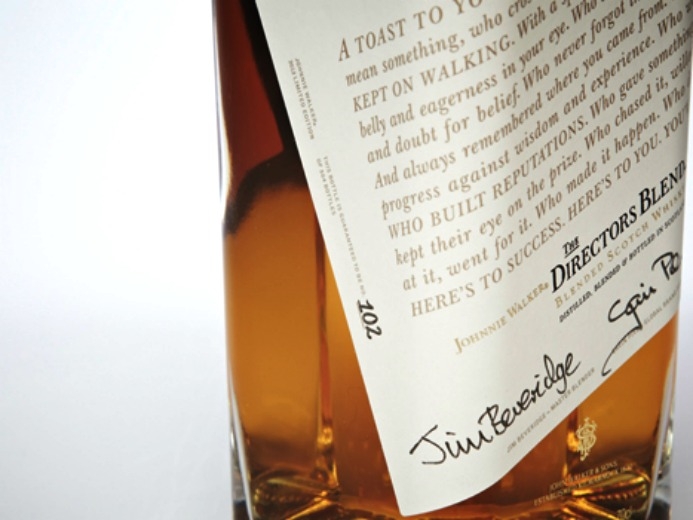 Scotch-masters Johnnie Walker have released a limited edition set of rare blends, including the coveted Johnnie Walker Directors Blend, a not-for-sale, individually numbered 504-bottle run intended as "a personal gift" for the brand's "esteemed friends."
JW releases a singular edition annually, and this year's Directors Blend comes labelled not with the contents, but rather with "a series of poetic toasts in celebration of the character of those individuals who might receive a bottle. The labels have been created with an attention to detail and craftsmanship that reflects the quality of the whisky." (Gavin Pike, Global Brand Director).
In other words, cozy up to your closest Friend of Johnnie Walker this Spring if you're looking for a super-exclusive sip!