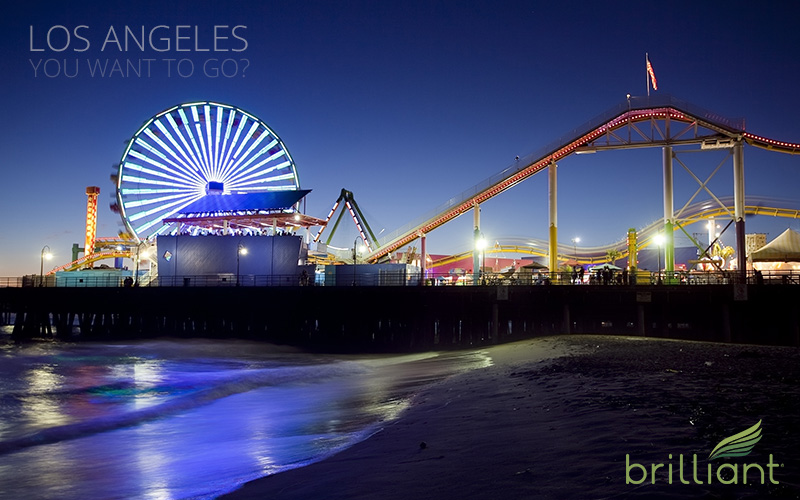 For people with the time and means to enjoy cultural attractions and events, Los Angeles has virtually an inexhaustible supply of special events and shows to enjoy. There is always something going on around town and whatever your particular interest is, you're sure to find an event to match it!
Make LA Travel Special With Chauffeured Service
When you have a special event or concert coming up in your personal calendar, it can be fun to plan an entire day around your event. If you going to see a show on Sunday night for example, why not schedule other activities with your friends or family before the event if it's a evening performance, or afterwards if its an afternoon or morning event. With a concert for example, you could plan to do some shopping or sightseeing a couple hours before, and maybe schedule a nice sit down dinner at your favorite restaurant before the event begins.
Whether it's just one event a full day of activities, one way you can make a real special occasion out of it is to book a chauffeured limousine for the day, or for at least a couple of hours and let someone else deal with the hassle of driving and parking. That way you can sit back with your friends or special someone and really concentrate on them and not worry about the logistics.
At Brilliant Transportation, an executive transportation company, specializing in an exclusive fleet of custom Mercedes Sprinter vans, we know just how to turn your ordinary day into an extraordinary occasion! We have driven our valued customers and VIPs all over Los Angeles and across the California to get to various events while our passengers can sit back, relax and enjoy the day with their friends.
What's great about chauffeured transportation is that fun begins as soon as we arrive to pick up, instead of when you arrive at your event. This way you can celebrate or relax on your way to the event, making stops along the way to make it more interesting. Our luxury vans feature live satellite TV as well as a mini-fridge and wet bar to keep things interesting.
Brilliant's luxury Sprinter vans offer you a better experience than renting a conventional limo. For starters, the Sprinter limo vans are much larger than a traditional stretch limo, luxury sedan or SUV, so it's ideal if you want to bring a small group of people along and still have plenty of elbow room in the vehicle.
Our luxury Sprinter will sit seven people in the rear cabin and there's also room for an additional eight person upfront if necessary.
Enjoy A Special Event While We Do the Work, and You Have All the Fun
Let's take a look at two upcoming exciting events in Los Angeles and see how using a Brilliant luxury van could really enhance the event. On October 4th, Sir Elton John will be performing at the Staples Center downtown Los Angeles. Elton John has been a king of pop of decades now and his reign won't last forever.
It will be magical treat for his legions of fan to see him in action at Staples, performing from his catalogue of hits and old favorites. Staples of course is wonderful venue that sees a lot of high profile performers, including being the home of the LA Lakers. You could just as easily drive and park yourself to see this legend in concert, but think how much more fun it would be to take in the event with a luxury van at your beck and call!
Shopping, Dinner and A Concert!
We could pick you up with you and your friends a couple of hours before the show and perhaps take you over to Melrose Ave. to check out some of your favorite boutiques for a bit of pre-concert shopping.
After that we'll whisk you downtown just in time for dinner reservations at one of L.A.'s trendy downtown eateries such as McCormick & Schmick's Seafood & Steaks, or perhaps sample a gourmet twist on local Mexican cuisine at Mas Malo. After dinner it's a short hop over to Staples Center where you enjoy the show for the next couple of hours. Afterwards, we'll take you home, or if you ready for a nightcap, perhaps stopping off at bar in Hollywood, or even dancing at a nightclub if you're still energized enough from hearing Elton John.
The Brilliant Van Is The Ultimate in Luxury Transportation
Enjoying the luxurious accommodation of our luxury van will definitely be one of the highlights of the day among many other great things. When you step inside one of our Brilliant Vans, you'll understand why. Guests are greeted by a sumptuous interior clad in lovely tan leather and blond wood accents.
You'll notice the four large leather captains chairs which face each other so you can laugh with your friends without having to crane your neck. The seats also recline and offer electric footrests. Our full chauffeur partition will keep your conversation private and our tinted window and privacy shades will keep prying eyes away. There is also a comfortable rear bench that can seat an additional three adults or fold down like a day bed.
As I mentioned before, the entertainment equipment inside the vans are top notch. We offer two large flat screen TVs (32") with 158 channels of DirecTV, a DVD player, Sirius satellite radio, a kicking sound system, as well as a Sony Playstation. Even if you had nothing else to focus on, the entertainment options alone in the van would certainly keep you occupied!
Or How About A Day Out At the Polo Grounds?
Another example of a great way to enjoy the Brilliant Van might be to use for the day when you decide to attend the Veuve Clicquot Polo Classic at Will Rogers State Park on Saturday, October 11th. Pardon the pun, but attending this polo match would be a brilliant use of the Brilliant Van!
You would definitely feel right at home pulling up in your luxury Sprinter as you get to hobnob with all the celebrities in attendance. Last year, notable people such as Rebecca Romjin, Jerry O'Connell, Minnie Driver and Selma Blair were in attendance.
With the venue being a polo field, it would be the perfect opportunity to use the Brilliant Van for an outdoor picnic, although eating inside the van would work perfectly well too! Each seat in the van comes with a pull out table top, perfect for a quick meal, with cup holders nearby. The van also has a mini-fridge and wet bar so you could serve champagne as well along with your sandwiches.
As you mingle and socialize at the event you can also invite your friends and neighbors on board for a little relaxation out of the sun. After the match, the could head out to another fun destination of your choosing, like the beach in Malibu or perhaps 3rd Street Promenade in Santa Monica!
Quality Service That Makes The Difference!
Of course, in addition to the outstanding vehicle, our real contribution to your day is the outstanding customer service that we provide while you are our guests. All of our staff members and drivers are trained to the highest standards of customer service. Consider your chauffeur as your personal butler or assistant for the day while he or she is at your disposal. They can run errands or fetch things for you while or in the van or not. Whatever you need for your time with Brilliant, we are at your disposal.
If you'd like to find out more about how we can delight you on your next chauffeured excursion, contact Brilliant Transportation for a custom quote today at 1–800–543–1001.