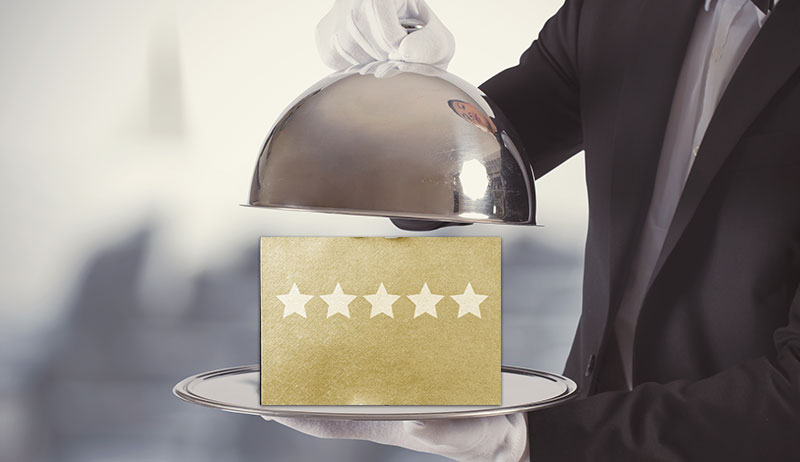 Excellent luxury transportation can be hard to find. When customers Request a Quote, there's lot on the line; whether it's money, expectations, business, or just the importance of celebrating a special occasion.
Since there are so many independent operators and mom and pop shops in the industry, a customer's experience can vary greatly. Naturally, if it's your first time, or even if you're an experienced user of luxury transportation, it's beneficial to know if a company rocks, or if their service stinks. Online reviews aside, personal experience is the only way to really know.
Second to trying each company, your best bet is to roll up your sleeves and do a bit of internet research. Personal referrals are great, but they may not always be available. I recommend researching a few companies local to your area. Try to learn as much as you can about them and don't hesitate to contact them for any questions you have.
If you're looking for something beyond mere transportation, like premium luxury over taxi cab service, how can you judge from a distance if a transportation service is exceptional or not?
Let's step back and look at the larger picture. What is the true measure of a successful luxury transportation service? (Here's a hint: it's not about how much money a company makes.)
5 Things Clients Want in a Luxury Transportation Service
1. Outstanding Customer Service
This may seem like a no-brainer, because everyone pays lip service to this concept, but how many companies truly provide it? Even those organizations that put the customer first, is it a sporadic standard, or are they capable of hitting a home run every single time? Outstanding customer service is more than just saying 'good morning' and 'thank you' or not screwing up the job. Outstanding customer service goes much deeper than that.
It's about stepping into the customers' shoes and looking at the world from their vantage point. As a luxury transportation customer, you want your needs taken care of first and foremost. You want your problems solved, your troubles assuaged, and your day brightened. The transportation company's business problems don't concern you and shouldn't get in the way of what you want to do. That's outstanding customer service!
Do luxury transportation companies do that? Well, we do. We strive to do that day in and day out at Brilliant Transportation. Outstanding customer service is part of our DNA. It's what motivates us to get up in the morning wanting to put a smile on the customer's face. Luxury transportation and outstanding customer service go hand-in-hand. Everything we do, from hiring, training, and developing our employees to keeping first-rate equipment, goes toward fulfilling that goal.
Our mission is to provide the type of customer service that one would expect in a 5-star luxury hotel. To do more than just have the client transported from one location to the next in a luxurious vehicle. To create a made-to-order, brilliant travel experience that will leave the customer feeling valued and cared for. The higher standards we provide encompass such hallmarks as safety, comfort, reliability, hospitality and precision.
2. Excellence and Performance
The second quality of a true luxury transportation provider is excellence in the way they perform.
This is noticeable in little details:
Was your reservation handled properly by the reservation staff?
Was the vehicle spotless?
Was the chauffeur properly groomed and attired?
Was he on time?
Was he familiar with the assignment and the route?
Was the vehicle, and all equipment in good, working condition?
All these details should add up to a total picture of excellence.
To ensure these benchmarks are handled correctly there needs to be systems in place making things are done properly and mistakes are caught before a vehicle is dispatched.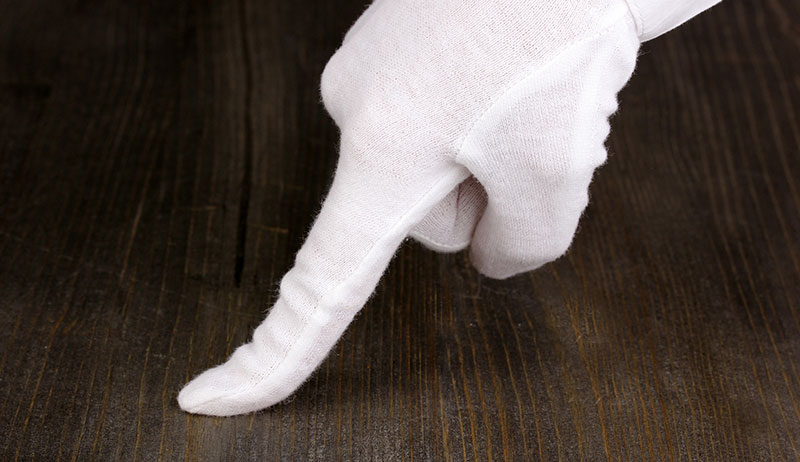 We have invested in hours of training and oversight to make sure things are done properly the first time. We have multiple checklists for every reservation that are done before a scheduled trip is ready to hit the road. Reservation details are checked, the route and locations are checked, the mechanics of the vehicle is checked, traffic and weather conditions are checked, and so on. It's our culture that these good habits and preventative measures are followed to the letter, every single time.
The oversight and passion for excellence comes from the top down to make sure everyone does their jobs correctly. However, a good corporate culture also facilitates a groundswell of excellence, integrity, and passion among the rank and file. This kind of commitment among employees requires willing participation. To get that kind of dedication goes back making the right hires; making sure team members fit the culture of excellence!
At Brilliant Transportation, because we focus so readily on creating excellence in action, we are able to provide intangible options, that are often lacking in your run-of-the-mill transportation companies. Values such as precise execution of your travel plans, meticulous attention to detail and outstanding customer service filled with custom requests.
3. Value for Money
You deserve value for the hard-earned money you spend. Particularly in the field of luxury transportation where prices can be high. This quality can be a bit trickier to evaluate because there is not always a direct correlation between price and value. Customers can underpay and receive poor service, but also overpay and receive poor service as well.
For us, the issue isn't price, but rather delivering outstanding customer satisfaction. That being said, it can't be done on the cheap. Making the customer feel valued and doing a good job for them doesn't necessarily require extra spending. The human touch and personal interactions are important in that aspect. But you can't cut corners either.
Cutting corners only leads to unforeseen problems down the road. That's why we don't compete for business on the basis of price. We are a premium luxury transportation provider and our prices reflect that, because quality costs more. Our customers are happy to pay a premium price because they want a vendor who provides premium service.
When you need luxury transportation done right, with no mistakes, you need to call an expert. Our whole business model is geared toward cultivating and transmitting that expertise and experience from our hands, to our client's satisfaction.
4. Luxury and Comfort
This quality is fairly self-explanatory. When you're booking luxury transportation services, you expect to receive luxury and comfort. This is where Brilliant Transportation offers the goods in spades.
We are proud of the fact that we offer the highest quality vehicles on the road today. Brilliant is a pioneer in the luxury van service segment of the industry. We were one of the first companies to offer an all Mercedes Benz Sprinter van fleet of vehicles, a new industry standard in luxury transportation.
Our custom, luxury Sprinter vans, which can hold from 7 to 14 passengers in utter comfort, allows the ability to stand up and walk around. This is impossible to do in old standbys, Lincoln Town Cars, stretch limos, or even something as big as a stretch Hummer limo.
Our Brilliant Van and Executive Sprinter vans come equipped with leather swathed captains chairs with 18-way electrical adjustments. We have the latest in mobile and entertainment technology, like WiFi, Satellite TV, teleconferencing capabilities and even PlayStations. Each individual seat comes with a stowaway desk, 110 v outlets, individual lighting and storage areas.
Our Sprinter vans are fully functional as mobile offices, board rooms, or even 'living rooms' on wheels. With the full use of these amenities, it's easy to unwind and reclaim personal space and time that busy schedules and hectic lives steal from us.
5. Efficiency
Efficiency may not seem like an obvious choice for one of the top qualities customers expect from a luxury transportation provider. But it's an important value nonetheless.
An efficient organization is a capable organization. One that is able to get the job done. Whether it's delivering one passenger in one vehicle, or 20 vehicles with 300 passengers, they'll get you to a destination on time.
If an organization can't deliver what it promises to a client, then the vendor hasn't really delivered good value to the customer. All the cool things they may offer, like awesome vehicles, isn't important if they can't deliver. An organization that is efficient is able to grow, adapt, learn from its mistakes and improve.
That's why we at Brilliant Transportation work hard everyday to become a more efficient organization. We do this through comprehensively training our employees as well as using the latest cloud-based technology to make our offices and operations run leaner and more effectively.
We make this kind of investment in our operations so our time isn't consumed executing the basics. Instead we focus our energy on delighting customers and fulfilling their wishes. That's how we consistently provide a superior luxury transportation experience.
Your Turn
What are some of the qualities you desire from a luxury transportation company? What could be done to make your experience delightful rather than mundane? Let us know in the comments below!
---