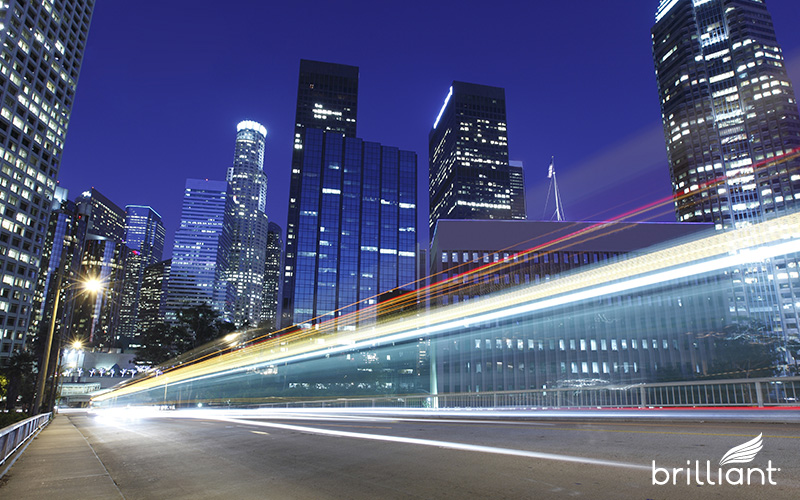 Next time you find yourself traveling to Los Angeles for an extended period of time, whether on business or pleasure, if you're one of these individuals who have a million and one things to accomplish, and limited time in which to do it, you'll want to consider your transportation options carefully.
One very luxurious and convenient way to go would be to choose limousine service for a multi-day reservation. It allows the flexibility to get where you need to go on your own schedule, and with your personal chauffeur leading the way, your transportation issues are one headache you can forget about while you concentrate on more important issues.
Best Multi-Day Tour Limo in LA
As most people, even highly placed executives tend to use limousine services infrequently or just for special occasions, travelers often assume that chauffeured service are just for nights out or to be used sparingly for a couple hours at a time.
They fail to consider the advantages of using a luxury charter service for several days at a time, or even a week or more. The convenience of having a personal driver and luxury vehicle at your beck and call, especially for extended periods cannot be overstated.
Extended Service Requires A Partner You Can Trust
As most limousine companies charge by the hour, using it for longer periods of time will indeed cost more, but for certain situations, like a one week trip to Los Angeles where you have a lot of important business to take care of, and various meetings spread all over the place, the value you receive can actually be many times greater than the cost you bear.
When dealing with executive transportation providers on an extended basis, any issues or concerns you might encounter during a short, simple trip become magnified. When using a service for multiple days or a week, a much larger portion of your schedule is being put in the hands of an outside vendor, so the issue of reliability and efficiency become very important. Above all, it's critical you find a transportation company you can trust and who will handle your all important travel schedule with the importance that it deserves.
Brilliant Transportation is one such company you can trust with your schedule and your time. We're an executive transportation company that specializes in high end luxury vans and minibuses, perfect for corporate groups and VIPs who need a little extra elbow room. There are many reasons why you'd want to choose us as your transportation company. Let's look at a couple of those reasons in more detail.
Brilliant Does It Better
First off, Brilliant understands customer service and the need for exceptional service in the executive service realm. One the things that distinguishes us is our friendly chauffeurs. Our chauffeurs are trained to the highest standards and are always ready to welcome a customer, regardless of the time of day or day of the week. Our drivers are trained not to be intrusive, but rather supportive and extremely considerate.
If there's anything you need at all, never hesitate to tell a chauffeur about it. Other than getting you and your group safely to your destination on time, their first priority is about serving the customer and making them happy. For happy customers ultimately make for happy chauffeurs.
And good service means more than just doing your job with a smile; to us it means being excellent at your job. That's why our chauffeurs are also trained to be more than just friendly guides, but experienced and skilled drivers, navigators and ground travel specialists.
Another major advantage to using Brilliant Transportation is our outstanding selection of vehicles. We have only the best vehicles available for our clients. As I mentioned before, we specialize in luxury vans and minibuses.
Nothing Better On the Road!
Our luxury vans are quite a sight to behold. Our van fleet is an all Mercedes Sprinter van fleet, and they are the class leading passenger vans in the world. But we don't rest there, we have taken our vans to another level.
Our vans are most often compared to the interior of private jet. In our 7 passenger luxury vans (the 'Brilliant Van'), four large, leather covered captains chairs face each other in a convenient, salon type arrangement. In addition, 3 adults can sit comfortably on the rear bench, which also folds flat into a bed. Each seat also comes with a stowable table top, outlets for their electronic gear and personal reading lights. In terms of entertainment features, there are two large, flat screen TVs with 158 channels of DirecTV as well as satellite radio, WiFi and a Sony Playstation.
This convenient interior layout is ideal for serving as a mobile office or even a living room on the go, depending on what your purpose is. Many busy executives use our luxury vans as a mobile office while traveling in L.A., perfect for getting work done between meetings, or even perfect for holding meetings in the van itself, whether moving or stationary, at the location of your choosing.
Another reason for choosing Brilliant Transportation is our efficiency and performance when it comes to operations and doing runs. Because we're good at what we do, that translates into a much more efficient and rewarding experience for the customer. We always double check our reservations and routing information so the client doesn't have to worry about the operator getting the details wrong.
We also take exceptional care of our vehicles, thoroughly cleaning them inside and out after every reservation, and not just a quick wipe-down. The vehicles are also maintained to the highest standards, with regular check up and safety inspections before every trip. If there is ever any issues with any the vehicles, that issue is investigated and resolved right away.
Group Transportation Options
Another important advantage we offer is being able to handle different sized groups at a moment's notice. We do specialize in larger vehicles for small to medium sized groups, with Cadillac SUVs being our smallest offering, which holds six passengers. Our luxury vans handle seven to eight passengers, while our 14 passenger Sprinter van is super practical for small groups as well.
For the larger sized groups, we have 28 and 36 passenger mini-coaches available. All the coaches that we use are luxury versions which increase customer satisfaction and are also appropriate for upscale corporate events. Using the mini-coaches as a transportation platform, we can easily scale up to handle 100 or more passengers per reservation.
Anything a guest may need or desire, whether it's on-board catering or hiring a foreign language tour guides, to wrapping a vehicle for a promotional event, we are happy to accommodate. Our philosophy is that our guests' needs come first and our job is to satisfy those requests, whatever they may be.
The takeaway here is that we want all and any of vehicles to feel like a home away from home whenever you are traveling and need the convenience and privacy of our own chauffeured vehicles, particularly if you need the functionality of a mobile office.
To find out more about how Brilliant can help turn your next excursion into an extraordinary journey, contact Brilliant Reservations at 1–800–543–1001 to see what we can do for you today!