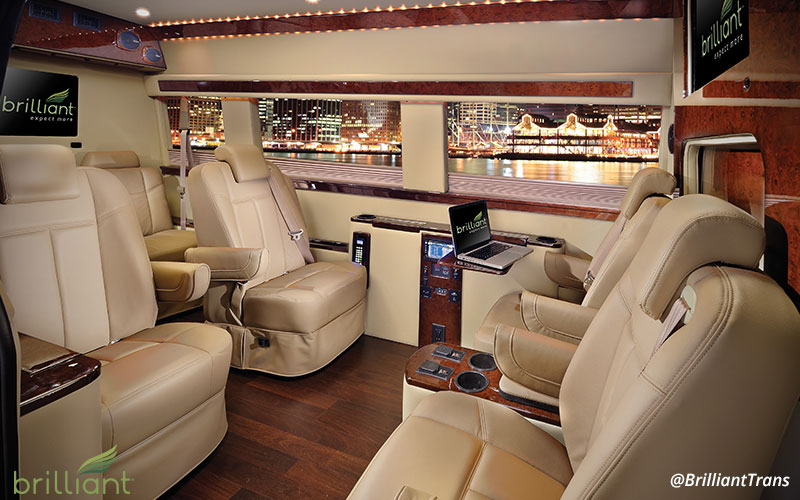 Have you ever seen the movie, Trains, Planes and Automobile? In addition to being an 80's classic by director John Hughes, it's a hilarious tale of the chaos that can ensue when you miss your flight over the holidays.
Hopefully you will never find yourself in similar circumstances. But the film does prove the point that airline travel, while offering up its own inconveniences, is usually the quickest and most direct path to your destination, especially over long distances. But for destinations under 200 miles, its expediency becomes questionable. And then there are those travelers who simply don't like to fly. For those folks, they have to become experts in finding alternatives, especially on cross-country routes.
The Best Way to Travel to New York City
For those of you planning a trip to New York, but you don't want to fly there, what are your options? Much of this will depend on where you're starting from. If you're coming from far away, like California, well then you have expect that your trip will take much longer to complete. If you take Amtrak, you're guaranteed to see lots of great scenery, but your journey will take up the better part of a week!
The most practical alternative to flying long distance would be to drive. You can drive cross country much quicker than it would take on the train, but that's alot of work. You can expect long days behind the wheel, too many fast food meals and probably less than stellar roadside accommodations for those overnight stops.
A much more comfortable alternative would be to find someone else to do the driving. There is always Greyhound too, but cross country bus travel leaves much, much to be desired. Indeed, for the luxury traveler, there are almost no good options for cross country travel, save for boarding that airplane.
For those on the East Coast, you're geographical proximity will make the journey to New York much easier, unless you have to come from as far away as Florida, or Georgia. For travelers located in Washington DC or Boston, you're options are much better. It is an easy, four hour car ride to New York in that case. And the train service is much better in the Northeast Corridor. Taking the Acela train will get you there without too much effort.
Traveling to New York by Limousine
What about those travelers who don't feel the train offers enough privacy or flexibility and still don't want to drive themselves? In that case, the narrowing of options makes the solution clear: chauffeured ground transportation is the answer to your dilemma.
Limousine service will cost you more than a train or bus ticket, but the benefits it confers are tremendous. To start, you get total privacy and complete convenience. This is transportation done on your schedule and tailored to your needs. Once you've decide to take the limousine option, the next decisions to make are looking at your budget and figuring out how many people are traveling, what type of vehicle would you like and what level of service are you looking for?
Choose Your Vehicle
Depending upon the number of people you are traveling with, you have many options to explore. The least complicated and expensive limo service you can book is a black sedan service. This is typically a Lincoln Town Car or Cadillac four-door and is appropriate for 1-3 passengers. Black car service is reliable and quick but you won't get any extra bells or whistles.
Other than your own private car, and hopefully an on-time pick up, a comfortable leather seat, a bottled water and maybe a copy of the day's Wall Street Journal are about as much as you can expect from this type of service. For a majority of travelers, this may be more than enough. I
f you stick with the sedan service, you can also typically upgrade by requesting a nicer vehicle, like a Mercedes S-class sedan or BMW 7 series. These vehicles will cost more per hour than your basic Lincoln but they also offer many more amenities.
In terms of luxury and size, the next available option would be to go with an SUV. Typically these are a Cadillac Escalade or a Lincoln Navigator. Some companies also offer imported SUVs like the Audi Q7. SUVs generally hold up to 6 passengers and can accommodate more luggage than a sedan.
In this passenger range you could also select a stretch limousine. These vehicles come in too many variations to discuss in detail here, but you should check with a local provider about the specific features their vehicles have. A comfortable bench, a bar, mood lighting and usually at video or TV screen are common features in these vehicles.
For groups over 8 people, you will want to consider a passenger van or a limo bus to fit your party.
Traveling to New York in a Luxury Van
Another option I'd like to bring to your attention is the emerging category of luxury vans. Many limo companies now offer this type of vehicle and they have a lot to offer. They have much more legroom and crucially, headroom than a stretch limousine and they often come with more luxury features as well.
One of the best examples out there for this class of vehicles are the luxury Sprinter vans offered by Brilliant Transportation. Brilliant has two versions of it Mercedes Benz luxury vans, one a 7 passenger, the other for 9 passengers.
These vans feature reclining captains chairs with stowaway desks, large flat screen TVs with satellite channels and radio, a mini-fridge and wet bar, and premium materials used throughout the cabin, including beautiful blond hardwood floors. These vans offer the ultimate in style, comfort and privacy. In addition to mere transportation, they can be used as a mobile office or a mobile lounge.
These are the type of premium vehicles that are used by CEOs, celebrities and heads of state. If this is type of luxury transportation that you are seeking, then look no further!
Contact Brilliant Transportation right away to get a personalized quote and chance to experience new levels of luxury and customer service.