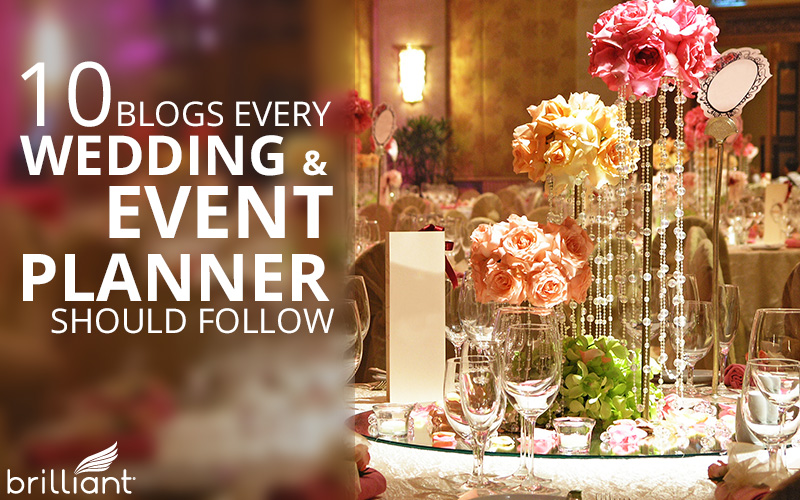 So you're planning a big wedding, or other august social or business event. If you have the budget, you're in luck, you can hire a pro to do all the heavy lifting for you! Your chances of having an impressive event rise dramatically when you have professional help to get things done.
Whether this is a route you can take or not, as the owner of the event, you still have tremendous influence on how you event unfolds, and what kind of style and program you're going to have.
The more ideas and preferences you have, the more you can influence and direct with high quality advice, and the more likely you're going to be pleased with outcome, along with all of your guests.
Best Blogs For Wedding and Event Planners
There is a tremendous amount of free advice out there, and resources to turn to help inspire and shape your event. In this blog, we'll take a look at several quality websites/blogs that can help steer you in the right direction.
100 Layer Cake is a stylish blog that highlights the best of real weddings, including advice on recommended vendors. With their vendor guide, marketplace, DIY resource and Pop Up Shop, they are making a great resource available to prospective brides.
This blog is a great inspiration for fashion forward brides. Also comes with a nice Southern California style, laid back but stylish too. Features lots of great photos from real weddings and lots of advice for DIY projects and unique stylings for personalized weddings.
Another great site with plenty of fashion inspiration, DIY giveaways, ideas and even relationship advice to boot. Lots of vibe and personality too.
A Tumblr based blog, this site comes with fantastic visuals, lots of high quality photos and wedding styles and details. This is an all visual blog, with no text. Just for your visual delights, and inspiration!
This one gets my vote for some of the most unusual and far out wedding designs and themes (include a skull patterned wedding cake AND a waffle wedding cake!) Great for alternative weddings.
This is another personal favorite, with a very eclectic mix of something different and something familiar. Definitely a must stop for the bride who doesn't want her wedding to look like everyone else's. Site features many outdoor, pastoral, rustic and off-beat themes!
This blog is definitely a good one for the stylish bride! Lots of great options presented for stylish and modern bride. One of the nice aspects of this blog is their online group called the Ladies Society of Matrimonial Finery, where they invite all comers to join in the latest news about fashion and design as it impacts the bridal marketplace.
Lots of great photos and ideas here. Also gain daily inspiration from pictures of real weddings. What amazing me about this site is the fact that there is no end to the creativity in this field! There are so many unique visions and artful wedding planners out there, there's just no reason to have a plain old wedding with so much advice available.
This is a Martha Stewart's wedding blog! Need we say more?! Actually, we can. As can be expected, this is a terrific website with lots of great ideas and high quality contributors. A definite must read for future brides!
This blog is your color guide to all things weddings! Occupying a unique niche, this website focuses rather narrowly on color design, but highlights a key issue in the process. Color is really the key to unlocking your wedding design, because once you've decided upon your palette, all of your other choices can flow from that decision and make your planning a lot easier!
Here's more great DIY ideas and clever solutions to putting on a unique ceremony. I like the way the website is simply designed with easy to figure out categories leading to creative solutions. Tons of DIY ideas and plenty of inspiration for the bridal couple who are looking for a unique and stylish look, whether they have professional help or not.