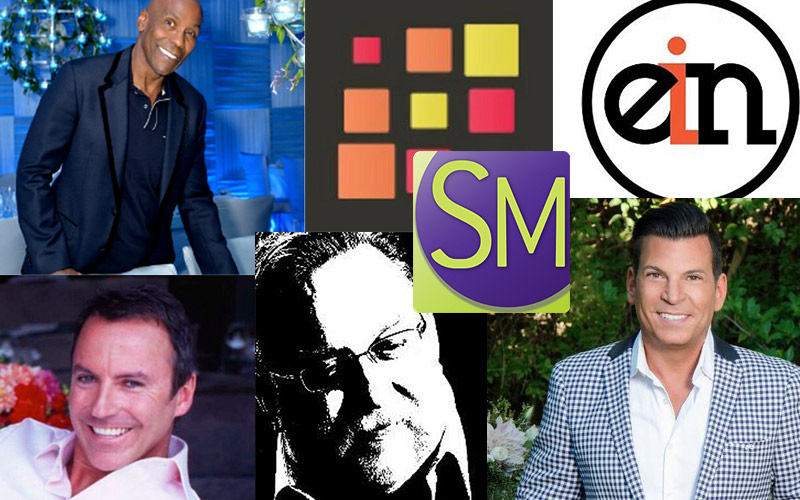 Staying-up-to-date is crucial in every profession, and event planning is no exception. It's said that with the help of the internet, more content is created within 48 hours than the last 2,000 years! Shuffled in all this web content is tips and tricks to stay relevant in your profession.
You must find ways to easily and efficiently filter through the noise and find the content that is helpful - that's where social media comes in. Use your Twitter account to follow thought-leaders in the event planning industry. You never know when you'll run across something on Twitter that will inspire you, or change your career forever.
At Brilliant, we've been fortunate enough to work with some of the leading wedding and event planners in the country on some distinguished, high-profile events. In doing so, we've been able to watch the genius and artistry.
I personally follow these 7 Twitter handles to stay-up-to-date with the event planning industry because we pride ourselves on understanding who our clients are, so we can provide custom solutions to their problems.
7 Twitter Handles All Event Planners Should Follow
BONUS!
Anne Thornley-Brown will never fail you when it comes to consistent and resourceful content. On average she posts FIVE blogs per week. Follow her on Twitter so you can learn as much as possible while staying up-to-date.
---
The fact that you've landed on this blog proves how much information is out there for you to consume in order to be successful. If you'd like to stay up to date with Brilliant's content then please subscribe to our blog above.
If you're a serious event planner and you've found that event transportation can be a major variable in the success of your event, then download our free eBook: 5 Problems with Event Transportation to find ways to avoid those pains.
Be brilliant!