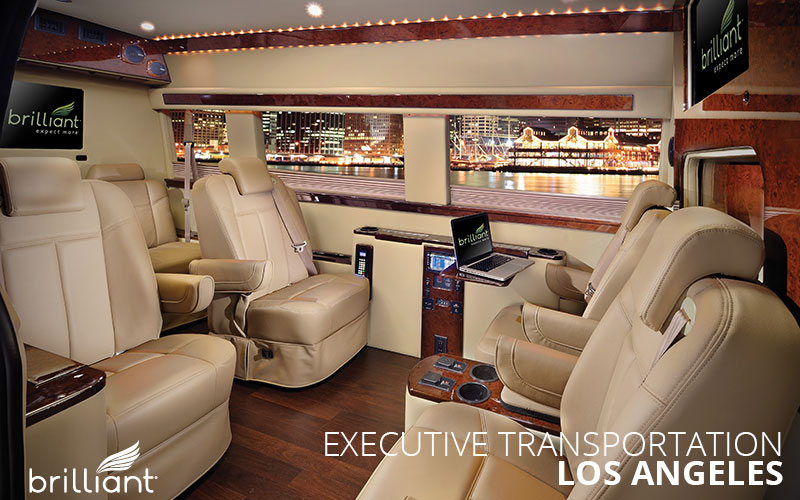 Going from San Diego to Los Angeles and vice versa is a very popularly travelled route for business travelers and visitors alike. San Diego is in fact the most popular weekend destinations for Angelinos looking to get out of town for the summer. But the business corridor is also important, going by the hi-tech and financial center of Irvine and San Diego also boasts a robust biotechnology and start up sector.
Being in the executive transportation business, often we get asked by potential clients about the best corporate transportation between San Diego and Los Angeles. While we certainly know what we do best, the answer to his question does depend in part on what your particular needs are at the moment and what options you might choose to take this trip.
Executive Transportation Between Los Angeles and San Diego
In terms of deciding which service or vehicle is best for you, the first item that has to be determined in the number of passengers in your party. The size of your group will determine which vehicle works best for your corporate trip. Obviously, if you have a large group, you might need to consider a minibus or passenger coach. Or if it is a group of no more than 15 people, the best size option would be to go with a standard passenger van. If your group is 10 or less then you could decide if you wanted to use a luxury van, a SUV or even a stretch limousine.
If you group is four or less, you could still go with an SUV or luxury van, but the most economical option would be to use a black car service. Aside from efficiency, it also depends on what your passengers want out of the trip. Are they looking to book a vehicle on price alone or is the experience and comfort of the trip a higher priority? These are questions that can only be asked by the clients, but the choices they make will impact the shape and cost of the trip in the end.
For the business traveler, whether going solo or in a group, they should definitely take a second look at hiring a luxury van, because the size and amenities in these vehicles can be very conducive to facilitate business. Luxury vans will often feature comfortable chairs and table tops so it can make for nice workspace. Combine that with onboard WiFi and satellite, and you're in business!
Executive-Level Customer Service
Regardless of the vehicle you decide upon, when it comes to business, or any service oriented business, the most important quality to look for is great customer service as well as performance. Even if you picked the nicest vehicle in the world, if the service is lacking, then the trip won't be enjoyable, and it might even become a liability if the company screws your trip up by being late or getting lost! Thus when looking for a provider to serve you, be very aware of what they promise to deliver and determine as best you can, how well their rhetoric matches up to reality.
A company that performs consistently over time and by extension provides excellent customer care is going to have an extensive training program to select and mold their employees to the highest standards. I recommend doing some online research to find out as much as you can about the services you are looking at, and also personal recommendation can be of great help as well. If you can't rely on those two factors, then at least ask detailed questions when consulting with a corporate transportation provider to find out what kind of training and quality control they practice to ensure that mistakes are avoided.
Companies that care about the quality of their service will emphasize excellent customer service as well as providing the best vehicles possible. Speaking of vehicles, I wanted to review for a bit the benefits of using a luxury van for a business trip. As I mentioned before, the van format and custom configuration can be very suitable for business trip, allowing executives to travel together and conduct meetings on the fly, as well as providing a comfortable vehicle to take clients around or doing sales calls. It can actually make your day much more efficient if you have many stops and need to be underway for the most of the day.
Brilliant's Premium Transportation Options
This is where Brilliant Transportation really shines. Our custom fleet of all Mercedes Benz luxury vans (the Sprinter series) have been especially outfitted with the business traveler in mind. Other companies offer 14 passenger Sprinters or Sprinter limo buses (a van outfitted like a stretch limo or party buses with a long couch, mood lighting and a bar) but very few offer an executive style luxury vehicle with a suitable work space. Our vans, which are outfitted like a corporate jet, do just that.
Our 7 passenger luxury van has four large captains seats which recline are electrically adjustable. A rear bench that can fold down will hold additional passengers. Each seat is set up to be a workstation with a stowable desktop, storage cubbies, reading lights and outlets for your personal equipment like a laptop or mobile phone.
The vans also come standard equipped with onboard WiFi, satellite TV and radio, a premium sound system, teleconferencing phone and extra connections for additional audio-visual equipment. All in all, these extra features can be terrific for business presentations, or just simply a good time if entertaining is the order of the day.
Regardless of your position, you'll feel like a movie star riding around in one of our top of the line luxury vans. Sometimes in business and in life, you need to dress to impress, and these custom Sprinters allow to do that with the greatest of style.
These exclusive vehicles do come with a premium price point however, which may not fit with every client or situation who comes along. Nevertheless, when you need to put your best foot forward, traveling Brilliant style is the way to go. Contact Brilliant at 1-800-543-1001 to receive your custom quote today.