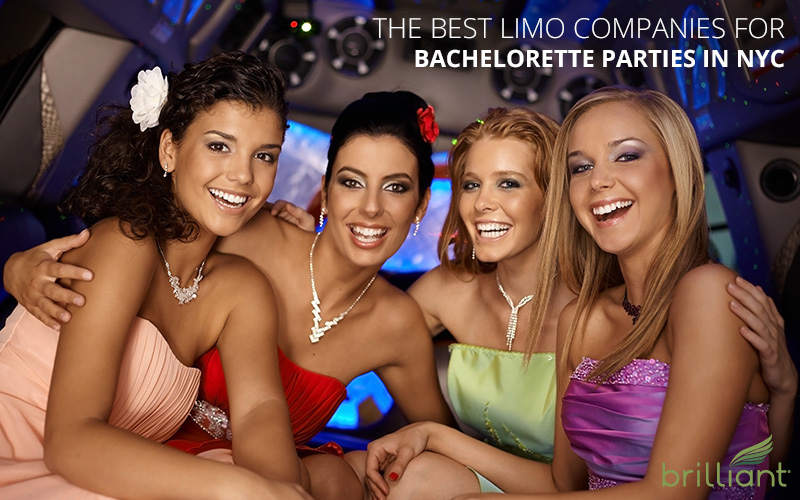 There's no denying the planning a wedding and getting married is one of the seminal events in a woman's life.
Not to add any pressure but it seems like weddings are just getting fancier and more elaborate all the time. Another thing, many women now like to have bachelorette parties, even though not that long ago this was uncommon. But the bachelorette party is really an antidote to the seriousness of weddings, and certainly the young ladies are entitled to the chance to let off of some steam as much as their men are.
Unique Transportation for your Bachelorette Party in NYC
Along with the evolving wedding industry, bachelorette parties have really moved upscale and for a lucky segment of the population, some bachelorette parties are more like elaborate vacations now than just a simple get-together among friends. Some of the top domestic destinations for bachelorette parties are places like New York City, Miami and Los Angeles. Overseas excursions to tropical places like Cancun, the Bahamas, Hawaii, and Puerto Rico are popular too. It's almost like you get to celebrate the honeymoon before the honeymoon now!
Whether you're planning on flying your group of gal pals to a far-off location or not, other new customs that are popular with bachelorette parties are preparing party favors, arranging games, like a scavenger hunt, or maybe hosting a themed party at a winery or a spa.
One of those niceties should include hiring a limo or party bus for your favorite girl on your night out. If you're planning on having your bachelorette party in New York City, you won't find a shortage of exciting things to do, or for that matter a shortage of quality limousine providers who are ready to be your 'princess coach' coach for the evening.
Choosing a Limo For Bachelorette Parties
One of the first decisions you'll have to make about transportation for your event is the number of passengers you need to move and what your budget is. Also you may not need to be provide transportation for everyone involved, sometimes you can limit it to a select few. All of the other decisions you make will be determined by these variables. Obviously the bigger the budget you have, the more you can afford, but also you want to match the style of your transportation to the style of your event if you can.
If you need only to transport a few people, you might be able to get away with using one or two Town Cars. Or for a group of seven or less, an nice SUV like the Cadillac Escalade could be an appropriate choice.
But for the bachelorette party, a stretch limo or party bus would be good, time tested option. Stretch limos and party buses offer the perfect environment for getting the party going on the way the venue, or even just for cruising around town. The onboard bars, dance poles and laser lights that many of the vehicles offer will probably be a big hit with the ladies.
This need not be your only choice if that's not quite your style however. Most limousine companies also offer executive styled transportation in their fleets too that are more appropriate for more high end or formal occasions. One such option would be to use a luxury van. These special custom converted vehicles usually seat between 7-11 passengers.
Luxury Van Service for Bachelorette Parties

Brilliant Transportation of New York has an outstanding fleet of luxury vans based on the Mercedes Benz Sprinter platform. We cater to a very high end clientele that appreciates luxury and style as well as a more formal tone.
It may not be the right match for everyone's situation but for those in the premium marketplace, look no further. Our 7 passenger Mercedes luxury van features 4 adjustable captain chairs which face other, and also a reclining back bench.
We also have a 9 passenger Sprinter, all with captains chairs facing forward. Both models come equipped with large flat screened TV with satellite reception, a premium sound system, hardwood floors, 6'3" standing room inside and a host of other amenities.
Bachelorette Party Limo Services in New York
For those consumer for whom cost is more of a paramount concern, or are definitely looking for the party bus experience, we won't be able to help you out, but we can recommend some other good companies in our area who just might be the right fit!
Black Tie Limousines of Nassau
This company serves Long Island as well as the New York metro area and they have just about every type of vehicle that would work for the bachelorette party. Among their offerings: stretch limos, super stretch limos, SUV limos, party buses, minibuses for various sizes (20-40 guests), exotic cars (Rolls Royce) and also large passenger coaches. Also, they specialize in white vehicles. Great color choice for the bride!
NYC Limousines
These guys also have a full range fleet of limos, stretches, SUVs and buses and serve the NY metro area. This company specializes in weddings, bachelor parties and proms, but they also do sightseeing tours and casino packages. Would be a good choice if you're from out of town and want to combine with bachelorette party with a sightseeing excursion as well.
New York Limousine
This company also has extensive experience in the wedding and party event market and are reliable and dependable. They offer very competitive rates and also offer a premium outlet shopping package, sure to appeal to the ladies. They have a nice assortment of stretch limos available in both black and white.
The Best Bachelorette Party Limo in New York
Choosing which one is best really just depends on what each and every person wants. The best for one isn't always the best for the next person. So contact multiple companies and compare their services, prices, vehicles, and professionalism.
For a bachelorette party, you'll need a safe, professional chauffeur, a nice, clean and safe vehicle, and a night of fun! We would love to be your chauffeur for your bachelor party, and if you're interested in booking with Brilliant we recommend you get a quote right away to have the prices right in front of you. This will help you make a better decision.
If you choose to travel with another company, get one that provides the level of service to satisfy your needs and make your bachelorette party stress free, and full of memories.