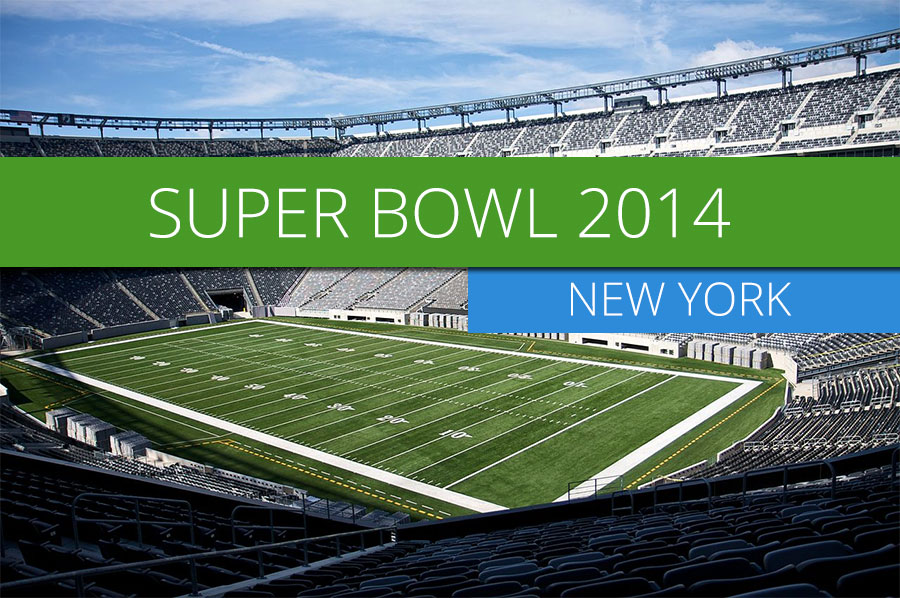 Super Bowl 2014 is rapidly approaching. As you await the game with excitement, you should realize everyone else in the Big Apple is also excited and ready to attend. Think of the thousands of vehicles heading to the stadium on the big day. Sitting in that mega traffic jam is a sure-fire way to turn your smile into a frown.
You do have another option; a Brilliant option if you let us do the driving for you! We can't make the traffic magically disappear, but we can make your journey to the biggest game of the year much more satisfying. Enjoy the ultimate tailgate in our customized Mercedes Sprinter Van. You will set yourself apart from the crowd; crafting your own unique super luxurious Super Bowl experience.
Super Bowl 2014 Luxury Transportation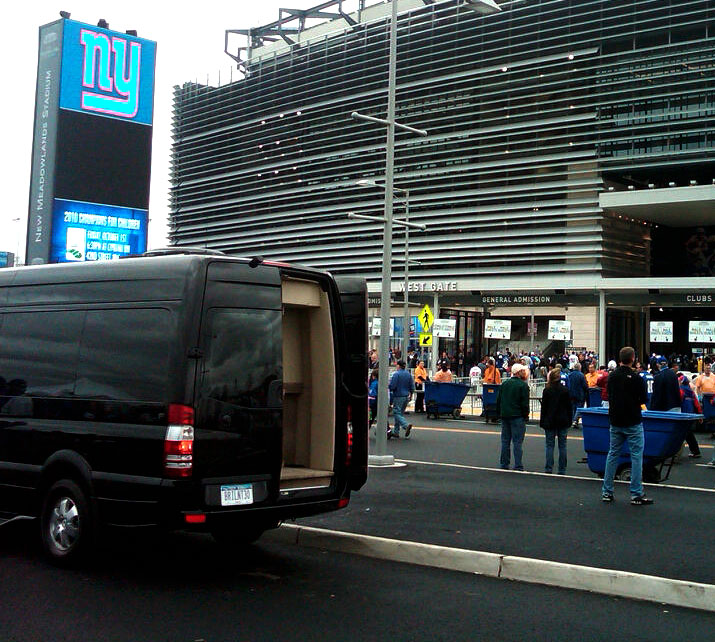 You, and six of your fellow fans, can hop into Brilliant's Sprinter Van and go from your gate to the stadium gate. Or you can use our Brilliant Executive Van to seat up to 9 guests in unbeatable comfort and style. On your way to MetLife stadium, relive the season on two large flat screen TV's with over 150 channels of DirecTV. You can also hook up to the on-board WiFi and manage your Fantasy Football team.
With this level of connectivity, you can keep in touch with others in real time while sailing down the freeway to the Big Game. There's no need to negotiate around thousands of cars in the parking lot with the benefit of your Brilliant Chauffeur. While he's driving, you can prepare for the game while enjoying food and drinks of your choice, utilizing the Brilliant Van's onboard wet bar. When the game is done your Chauffeur will meet you right at the gate.
Corporate Transportation Services
The Brilliant Executive Van is a perfect option for corporate transportation. Relax with your colleagues in leather captain's chairs that face each other, fostering conversation, deal-making, and friendship.
An added bonus is the 6'3" of headroom; you can actually stand up in the sprinter van. With Brilliant's luxury and high tech features, there's no need to worry about lost time on the way to the game. Likewise, if your group is larger, contemplate using our brand new fleet of 28 Passenger Minibuses or 36 Passenger Minibuses.
After the game, you won't have to worry about finding your car or having had too much to drink. Simply watch as your Brilliant Sprinter Van rolls up to get you and your friends. The reclining bed in the back of the van is perfect for this sort of occasion. Have a champagne toast on-board to celebrate the moment (hopefully savoring your team's victory) and you're on your way.
When weighing the options of getting to Super Bowl XLVIII, Brilliant's van service is the brilliant choice. Go Brilliant!
Get our Super Bowl 2014 rates.