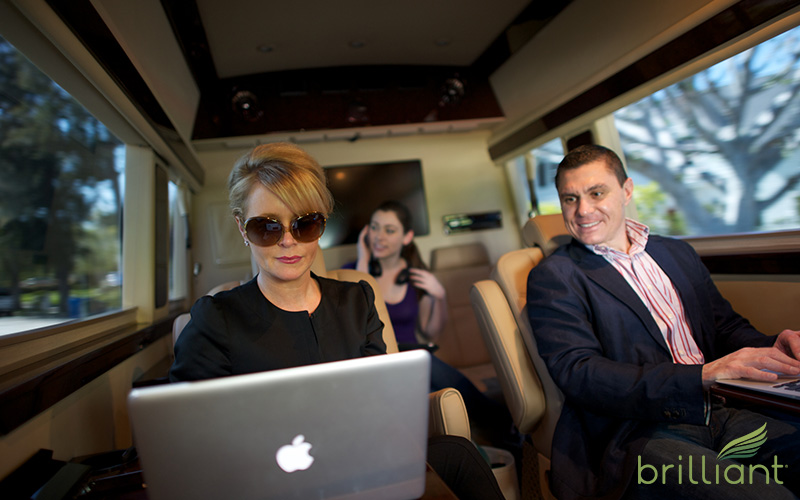 New York City is considered the headquarters for many important industries in the U.S. like finance and advertising. Less well known perhaps is the fact that New York is the center of the publishing industry in North America. In fact, New York may be the most important publishing and media center for the English speaking world.
Not only do countless authors, journalists and media types call the Big Apple their home, but it is also the workshop and meeting place for the executives, editorial staffs and distribution and production workers for the industry.
One of the more public facets of the publishing industry today is the time honored book tour. Every fall, but also throughout the year as well, hundred of authors hit the book trail circuit, going from city to city, bookstores to coffee shops, auditoriums to TV studios and university campuses to literary festivals around the country. There is a lot of travel involved and obviously, for the authors and PR people who work the circuit, the schedule can be grueling.
The Best Luxury Transportation Service for Book Tours
Depending on whether its just a regional tour or a national tour, or maybe a combination of both, many different modes of travel will be involved. For cross-country appearances, commercial flights are indispensable. So is arranging ground transportation, as it's the only way to get the author from venue to venue within any given city.
Being in the transportation business, many clients have asked us over the years, 'what is the best transportation choice for a book tour? Given the tight scheduling and multiple stops, private/chauffeured transportation is a must. Relying on public transportation just doesn't give you the flexibility you need.
Determining Your Options For The Book Tour
The next step in figuring out your best transportation choice is determining your actual needs for the planned itinerary. How many days and hour per day would you need the vehicle? How many passengers, where are the stops and distances between the stops. These are all things you need to take into consideration. Once you have that in mind, it is easier to envision the solution.
For chauffeured transportation, you have many options in terms of vehicles. You have your basic black sedan, which also entry-level in terms of passenger comfort and pricing. Other choices include a luxury imported sedan (more expensive and exclusive), SUVs, a luxury van, a stretch limo, or for small groups, a passenger van or a minibus. Some of these choices will be impacted, quite frankly by the status and celebrity of the author on tour.
If you're dealing with a literary star, someone like a Stephen King, well then you give them whatever they want! A Rolls Royce, no problem; a super stretch, you got it! But for lesser known scribes, or someone just starting out in their career, a Lincoln Town Car might do just fine.
Consider Using A Mobile Office: the Sprinter Luxury Van
For a book tour, one option that should be looked at closely is using a luxury van. Luxury vans are an emerging category in the limo business and they offer the space and seating configuration that would be perfect for a working, traveling book tour.
Brilliant Transportation has fleet of Mercedes Benz Sprinter vans are the pinnacle of luxury van transportation. These luxury vans come in 7 passenger and 9 passenger configurations and optimal for a mobile office. Both types come with leather clad captains chairs that recline and come with extending footrests. Each chair also has a stowaway desk, individual reading lights and outlets for computers and other media devices, and there is also 2 flat screens and satellite TV, with different media ports. The vans also offer 6'3" standing room inside, privacy shades and tinted windows, and the 7 passenger also has a back bench that fold into a bed.
For long road trips with many stops, the custom converted vans offer a very private and productive work space for the author to be alone with his or her thoughts, or just a place to relax between public appearances. The inside of the van could even be used for a media interview or business meeting on the fly.
To find out more about booking these mobile offices for your next campaign or tour, you can take a virtual tour of any of our vehicles and, if you are interested, you can get a quote here.