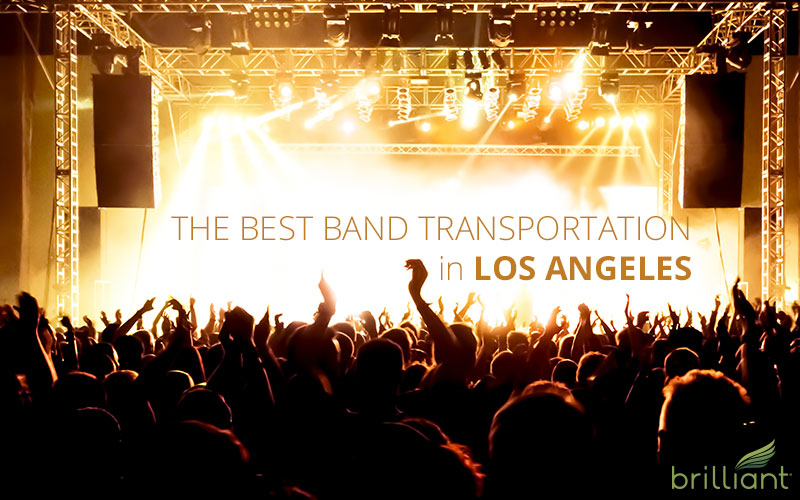 One of the interesting aspects about the music business is that it is a global business. For bands that achieve commercial success, and even those who are building their audience, touring is essential.
So bands spend lots of time on the road. Lots of different dates, lots of different cities. For the band manager that means having to book transportation in many different cities, unless they have their own tour bus!
At Brilliant Transportation, we specialize in high-end, luxury transportation, and our fleet of Mercedes Sprinter vans is perfect for small group transportation. Our Sprinter vans come in 7, 9, and 14 passenger configurations.
Transportation for Bands in Los Angeles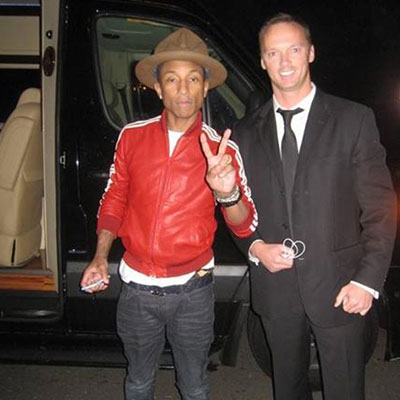 As I mentioned before, our hourly pricing and luxurious vehicles are best suited for in-town meetings and appearances over one or two week time periods. We do plenty of intercity transfers though too, to places like Las Vegas or San Francisco, and our vans work well for overnight transportation options as well.
For managers interesting in touring options and multiple week or monthly engagements, our pricing structure is not the most cost-effective model for that set up. That said, we are always open to discussing long-term arrangements for contract work.
It is done on a case by case basis, so it is best to contact us directly and speak with our business manager over such projects. For our top clients, we have even brokered deals to allow them to buy their own personal luxury Sprinters. When it comes to facilitating the success of our valued clients, there isn't a length we won't go to reach the best possible outcome.
Brilliant's pricing and customer focus is definitely on the high end marketplace, so our services would be better suited to established bands and celebrity clients who already expect a high level of service.
Other Band Transportation Options in LA
For new groups or bands that are working to break out in the music business, we understand that a focus on cost and budgetary concerns are very important. So we understand, we may not be the best fit for your band at this time. But no matter, there are also many other good limousine companies in Los Angeles with different pricing that would appeal to a large range of customers.
Firms such as Avalon Transportation, Wilshire Limousine and Empire CLS, focus on the corporate marketplace and are reliable and efficient purveyors of executive transportation.
All three of these companies also offer a wide range of different vehicles for different occasions and passenger counts. They can provide luxury sedans, SUVs, stretch limos, passenger vans and larger minibuses and motor coaches for group transportation.
For customers who are looking for stylish transportation options, good customer service and a focus on more affordable rates, Crown Limo, ULC Limo and Deluxe Limo are all good options to explore.
For clients who are interested in exotic rides and unusual stretch limos, as well as high-end armored transportation (all vehicle types that Brilliant does not offer) take a look at Exotic/VIP Limos. Also, musical acts will feel right at home if they contact Music Express, a nationwide provider of executive transportation, that as their name implies, has long-time roots in the music business.
Again, in the world of transportation, there is something for everyone. It is just a matter of looking and seeing what you can find. However, if you'd like to find out more on how our unsurpassed luxury Sprinter vans can be of service for your band or their next tour date in Los Angeles, contact us at 1-800-543-1001.