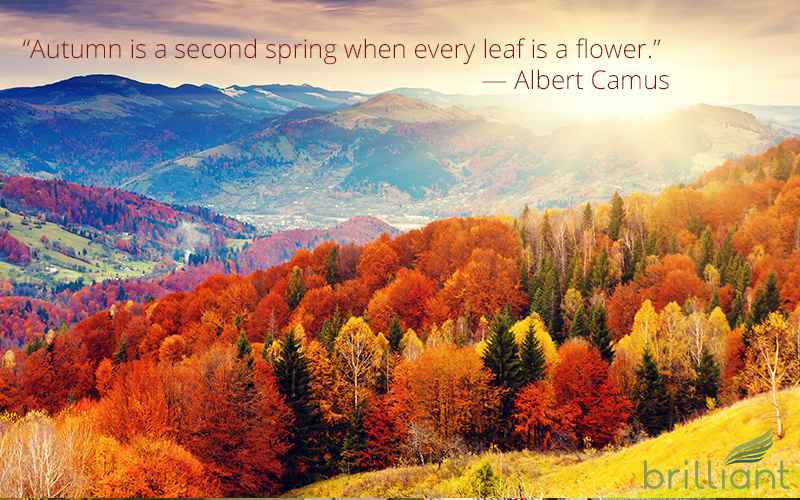 One of the great traditions of the fall is to get out to the woods and enjoy the brilliant fall colors as the forests start their transition to the cold and dark winter months. One of the best places to do this is in the backwoods of New England, where forests abound and the landscape is dotted with picturesque villages, rolling hills and lovely lakes and streams.
Just taking it all in gives you a wonderful warm feeling and makes one nostalgic for the good old days, if there ever was such a time, when people lived closer to the land and hewed more closely to the rhythm of seasons and of nature.
In October and November, many New York residents and visitors love to make the trip from the coast up to the mountains of New England to enjoy the incredible views. While many people just end up driving themselves, these fall foliage sightseeing trips lend themselves perfectly to a guided or chauffeured tour because it's hard to really take in the view when you have to pay attention to the road.
In particular, a tour of the Northeast's foliage really lends itself to a driving tour not only because so much of the scenery is just right off the road, but also the only way to really see all of the region's various mountain ranges, river valleys and forests in one go is to do it by car or bus. Of course for those who love to get out to hike and walk among the trees, there are also many fines trails all over the region where you can do just that.
Where To Go and What To See in New England
For those thinking of planning a foliage tour this autumn, what follows are a couple suggestions of highlights to hit on your itinerary. Of course, almost anyplace in New England that is wooded would be a good place to see the fall colors, even right outside of major towns. But there are many scenic byways and parklands with really amazing landscapes that are just too good to pass up.
Maine: The Rangeley Lakes area is well known and loved by local leaf peepers. Also White Mountain National Forest and Sebago Lake State Park are spectacular areas too. One of my favorites is Acadia National Park, where you can combine another of New England's icons, historic lighthouses and the rugged coastline with dazzling displays of yellow, orange and red colors.
Vermont: For a state known for its maple syrup and cheeses, the Green Mountain State can boast of dense forests covering nearly 80% of its land mass. Some great highlights to hit are I-91 from Brattleboro to Newport. Also Route 100 which passes through the entire state, along with a great cross-section of villages and farms, is prime leafer territory.
New Hampshire: another rural state known for its quaint villages and town greens, try touring around the Mt. Monadnock for wonderful views. When you're in the White Mountains area, try Route 302 through the Crawford Notch. Also the Kancamagus Highway is a favorite fall passage.
Massachusetts: In the western part of the state in the Berkshire mountains are where it's at. Also the Connecticut River Valley, especially around the Quabbin Reservoir is a great place to explore. Closer to Boston, Walden Pond State Reservation should be on the top of your list as well, both for historic and scenic reason. If you pass through Boston, don't forget to take a tour of the unparalleled early American historical sites, and get some beans and chowder while you're at it!
Consider Taking Chauffeured Transportation
As I mentioned earlier, taking a tour where someone else takes care of the driving is ideal for a nature themed tour such as checking out the fall foliage. There are many tour companies that offer great package tours of New England, with plenty of stops for photo opportunities along the way. These tours are usually conducted by bus. One reputable company, Caravan.com, has been offering tours of the New England fall colors since 1952.
Doing a packaged tour with a group of other folks isn't for everyone though. Some people prefer the privacy of going on their own, or with a small group of family and friends. In that case, you could always plan your own adventure. I would recommend hiring a driver and vehicle though to get the most enjoyment out of your trip.
One could plan a limousine tour, where you pick out the places you want go see and hotels where you want to stay, and then chauffeur makes it all happen while you sit back in your plush vehicle and enjoy the company of your companions.
One of the things you'll decide on beforehand is what type of chauffeured vehicle would work best with your plans. For just 2 to 3 people, a black sedan like the Lincoln Town Car would work well in this situation. Or for slightly larger groups, of 6-7 people, using an SUV would be good choice. Or if you wish to travel with a little more pizazz, and a bar to boot, you could do the tour in a stretch limo.
A Luxury Van Could Be The Most Comfortable Way To Go
Another option that could turn an ordinary foliage tour into something really special would be going in a luxury van. Luxury vans often handle 7-10 passengers with luggage, or even for just two, there is plenty of room to stretch out and enjoy the trip. One of the roomiest vans available is the Mercedes Benz Sprinter van. The high version allows for 6'3" headroom inside, plenty for most people to be able to walk around inside the back.
Brilliant Transportation of New York offers the finest luxury Sprinters on the road today. They have a 7 passenger and 9 passenger model that will accommodate passengers in the utmost comfort and luxury. That would include fully reclining captains chairs, hardwood flooring, satellite TV and radio as well as 2 large flat screen TVs fore and aft.
Taking one of these vans on your fall foliage tour would be like seeing the best of nature without ever having to leave your hotel room! Except you are actually on location in a beautiful locale, and you can get out and walk anytime, or even have a picnic in the park.
At Brilliant, we strive to provide the absolute highest level of service found at any limo company in the world. We're still not the best fit for every client, and we realize another transportation option may make more sense for you at this time.

If you would like to, you can get a quote from us. If you decide to go with another company, make sure you enjoy the trip and take a lot of photos!