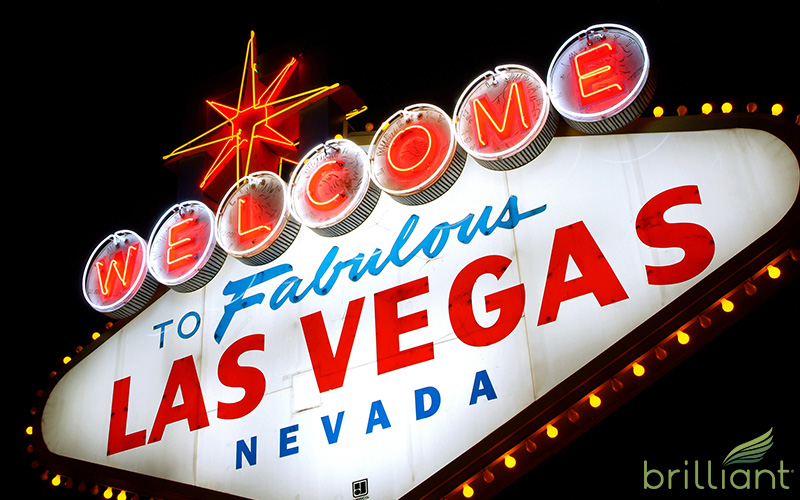 Many people traveling to Las Vegas from points around the U.S. will tell you that the best way to get there is to fly. However, not everyone prefers to fly, and coming from Southern California, the drive to Las Vegas takes about 4 hours, so that can also be convenient in terms of your travel options.
Being in the transportation business, many times we get asked by potential clients what the best way to Vegas is, if one plans on taking a ground route. After all, some people just don't like to fly, whether it's a fear of flying or not willing to put up security checkpoints, or they would prefer the convenience of having a vehicle with them as a navigate a foreign city.
There are numerous other possibilities, but it boils down to what your budget is and what manner of ground travel would best suit your needs and your itinerary.
Driving Yourself or taking Public Transportation?
If we rule out taking a flight, that leaves you with having to arranging some kind vehicle to get you there, whether it's taking a driving your own car, or renting a car, or taking a bus or limousine service.
Many people don't realize that there is no passenger train service to Las Vegas, which rules out a pleasant travel option for many passengers. As an interesting side note, Las Vegas is the second largest city in the United States with no Amtrak service, with Phoenix being the largest. Sadly, Las Vegas lost its Amtrak connection, the Desert Wind in 1997 due to declining ridership and budget cuts in Congress. It is possible to buy a ticket with Amtrak to take you to Vegas, but the method of travel is a bus using their Thruway Motorcoach service.
So if you're public transportation inclined, your other option would be regular old bus service. Not exactly the style that high rollers are accustomed to, but for the budget traveler, it is a cheap and reliable way to get there. Greyhound and Megabus would be your two main options here.
As I mentioned before you could always drive yourself, whether it's in your own car or a rental, but just for arguments sake, let's say you're not interested in driving yourself. Many people would prefer to leave that task to someone else, giving them the ability to relax on their trip over. What are your options then? Well, if you don't have a friend who's going or you don't have an available carpool, then you might be looking at hiring a car service to take you there.
Using Chauffeured Transportation to Vegas
This is actually the preferred method of many of our well-to-do clients. Using chauffeured transportation gives you the luxury of door to door service, and the ability to leave when and exactly from where you want to. You can also take the route you want to and make as many or as few stops as you need to along the way. It's up to you, and that's the point. When using chauffeured transportation, you're the boss, even though you're not behind the wheel.
All that's left is to decide what type of vehicle you would want to ride in. Your first option would be to go with what I call the business class option. That would be your standard four door black sedan, usually a Lincoln Town Car or Cadillac. This would be suitable for 1 to 3 passengers at most, without a lot of extra luggage. Also, although these types of cars are very comfortable, they don't usually offer anything extravagant in terms of special features or amenities.
The next option would be a business class van or SUV. This is a good category to be in if you are traveling with a small group or have lots of luggage to bring with you. A black SUV pulling up to your hotel always cuts a stylish profile, usually a Cadillac Escalade or Lincoln Navigator and it will seat up 6 passengers quite comfortably. Also in the category would be 14 passenger van, which again is great for small groups. Some car service companies also give you the option of using a minivan, which is cozier than a 14 passenger van and is a good option for a single family traveling.
The final option would be what I call your first class option in the limo world. This would be traveling in either a high end luxury import, like a Mercedes or Audi sedan, or perhaps a stretch limo for clients who want to put a little pizzazz in their trip. This category would also entail using a luxury van, an emerging category in the livery business that offers clients the most possible elbow room and luxury features. An increasingly popular vehicle choice in the luxury van segment is the Mercedes Benz Sprinter van.
The Benefits of Traveling in a Luxury Van to Las Vegas
Brilliant Transportation has a fleet of luxury Sprinter vans that are first class in every respect. From our Los Angeles location we offer both the 14 passenger Sprinter van and the luxury 7 passenger model. The 7 passenger model is custom converted van that is outfitted like a private jet. It features 6'3" headroom, 4 reclining captains chairs and a rear bench that folds down like a bed. It also offers two 32" flat screens with 158 channels of DirecTV, satellite radio, a Playstation, audio-visual connections for your own media devices, hardwood floors, privacy shades and tinted windows, as well as a wet bar and mini-fridge. This is a bit like traveling in your own hotel suite on wheels. It is perfect for entertaining friends or family, or even business clients on the way to Vegas.
It would cost less to fly, even first class from Los Angeles, but there is no flight experience that would compare to the luxury, fun and convenience of taking the Brilliant Van to Las Vegas. Again, this is not an option that would fit everyone's needs and budget every time, which is I listed some of the options above, but for an extraordinary time, the Brilliant Van delivers.
If you're interested in getting a quote from us, you can do so here. If we're not the best fit for your needs at this time, we still hope you have an amazing time in Vegas. Tell Elvis we said hello!