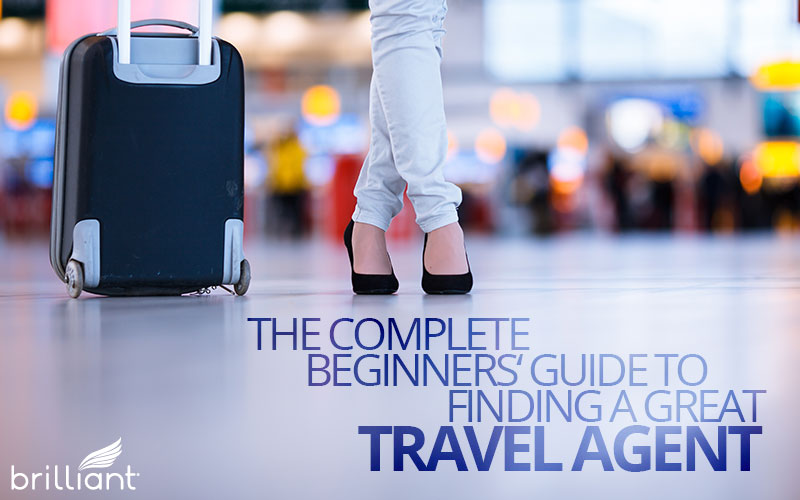 Having a great travel agent to work with can really make a difference when it comes to having great trips. Regardless of whether it's for work or pleasure, travel agents can help save you money over the long run, especially if you're doing a lot of high-end, luxury travel, or with specialized itineraries to exotic destinations.
There is so much travel information online, that it's easy to think that travel agents would be extinct by now. But the reality is that travel agents still have a lot of value to offer when it comes to high value trips.
In fact, in some ways their services can even be of more value in today's crowded marketplace, because with so much information available, it can easily become overwhelming, especially if you're short on time. You really need an expert who's familiar with the lay of the land, to help separate the wheat from the chaff.
When You Need to Use a Travel Agent
The area where it can be particularly useful to employ a travel agent would be when you're planning on a premium or luxury trip, or going to an exotic, not well traveled location, or perhaps you just have an extremely lengthy and complex itinerary, like a round-the-world-trip. In these cases, most travelers would benefit from the help of an expert not just because they can steer you in the right direction, but also because on these more expensive trips is where the discounts found by the travel agent can make a real difference to your pocketbook.
The benefits of using a travel agent are usually incremental, so the more you plan on spending on your upcoming trip, the more benefit you are going to receive by using a travel agent. However, it should be said that the quality of travel agents can vary quite a bit. There is no universal standard or rating system. Some are good, some are not, and others are truly great. It's the latter category you want to focus on, but how do you find yourself a great travel agent?
How to Find the Best Travel Agent
Usually agents that are highly successful and well-regarded will have a well-known reputation and an exclusive clientele. They may not take just any new clients, but often use referrals from among their own client base. If you follow many travel and leisure websites, you may learn of a few names. So it is best to start reading up on travel areas of interest to see what names pop up in the literature. It is also possible to find websites and articles that rank various regional travel agencies which sometimes provide useful direction.
Personal recommendations are also a good place to start. Unless you're already well-connected, your friends may not be already using a super star travel agent, but they still may be using a pretty good one. Any one of your friends or colleagues who travel extensively, or who travel in a style you really admire, you might ask them who their travel agent is. Just keep in mind that travel agents who specialize in leisure travel are not always the best choice for a business traveler and vice-versa, since those are different markets and the travelers themselves have differing needs. Also if you have ever worked with any travel specialty companies or perhaps have stayed at a 4 or 5 star hotel before and have a relationship with one of the concierges, they might also be help recommend a good travel agent for you as they deal with them all the time.
Certifications for Travel Agencies and Their Agents
Also there are various travel business organizations that certify travel agents. Belonging to one of these groups does provide some kind of standard and usually travel agents that belong to multiple organizations can be a guide to quality representatives. For example there is a certification called the CTC or Certified Travel Counselor. This degree does require some homework and study, but what is most impressive about it is that it requires 5 years of full time industry, which sorts out many of the amateurs and also shows a degree of commitment. Of course there are lousy career travel agents too, but at least when you combine the certification with personal recommendation and good word of mouth, then you're probably on the right track.
Finding the Best Through Virtuoso
Another helpful indicator is the consensus among those in the travel industry of the value of the Virtuoso travel organization. Virtuoso is an elite consortium of the best hotels, agents and travel organizations in the world who combine their clout for mutual marketing benefit. They also have very high standards for membership so anytime you use a Virtuoso accepted travel agent, you are working with a seasoned professional. There are no beginners in this organization.
There are about 350 agencies that belong to Virtuoso and they have a membership of about 6,000 agents, or as they are known in the industry, "travel advisors." Naturally, some of the top agents and agencies will have more influence than others, but the entire organization is very good as a whole. Also, for those who really enjoy cruising, Virtuoso agents are also well known for their cruise ship expertise.
Beyond the seal of approval that comes with working with a Virtuoso approved agent and all the expertise that comes with that, the real benefit of using the Virtuoso network is that Virtuoso travel clients are entitled to a special amenity package that often includes treats like room upgrades, free breakfast daily, and welcome gifts like chocolate, wine or other gourmet items.
The value and assortment of amenity packages vary from place to place, but sometimes clients can get lucky and receive a significant package for things like free overnight stays, private airport transfers, and free spa treatments.
By the way, the properties that do business with Virtuoso are contractually obligated to provide these amenities, so when you book through a Virtuoso company, you are guaranteed to received something. They typical value of one of these packages is around $250, so it can be well worth it to use one of these select travel companies. Virtuoso has a lot of clout in the hospitality industry as Virtuoso agents booked a collective value of $9.6 billion dollars in 2010. Most hotels will bend over backwards to please their Virtuoso customers because they know that well satisfied customers are likely to come back again and again.
Get the Best Fit For You
If you contact the Virtuoso organization directly, they can recommend member agencies in your area to go to. And once you speak to a travel agent over the phone, I recommend trying to find a personal fit as well. Don't necessarily go with the first agent you are introduced to, unless they come highly, highly recommended.
But in general, it's always best to try to match someone's expertise with the type of traveling that you're into. You don't need to switch travel agents for every trip, and if you go a lot of different places, no one agent can cover it all, but a good agent will have a network of people they work with that they can further recommend for particular trips. If you're planning a big trip to China for example, you want to work with someone who is a Chinese travel specialist. Your current agent may be a world expert on South America, but if you're going to China, you'll at least want to speak to someone who is an expert in that particular area.
And once you've narrowed down your search to just a couple of people, it doesn't hurt to ask as many questions as possible, to try to narrow down that match even further. If the agent you're interviewing doesn't want to put up with your many questions or says they don't have the time for you, then that's a good sign that you should keep looking.