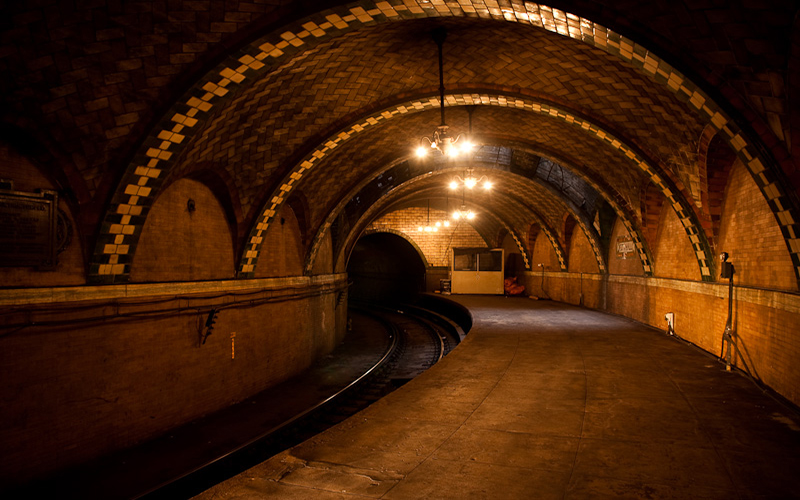 There's certainly a lot to see in New York City. Tourists from all over the world flock to popular and historic attractions like the Rockefeller Center and the Statue of Liberty, but what about the city's lesser-known venues? Here are 7 of New York City's best kept secrets; chances are, not even all the locals know about these hidden gems.
Cool Spots In NYC You Probably Haven't Heard Of
---
1. Film Forum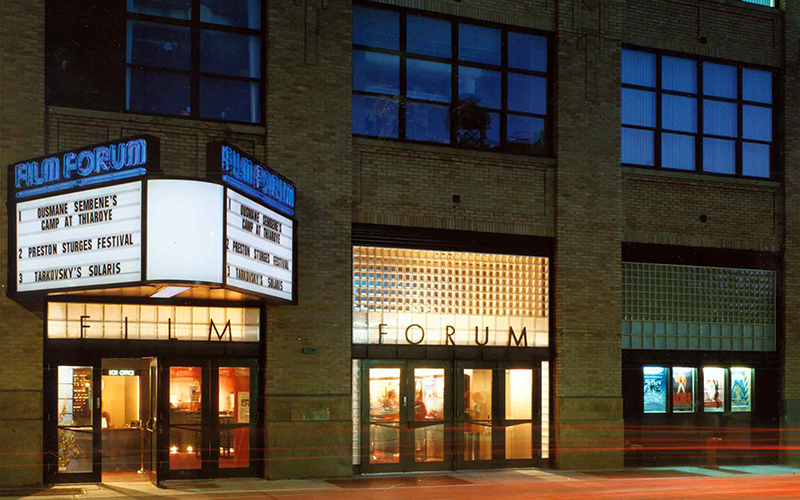 Film Forum, a nonprofit cinema opened in 1970, offers a unique film experience, showing documentaries and independent films that can't be seen anywhere else. What originally began with 50 folding chairs, a $19,000 annual budget and just one projector now seats nearly 500, has a $4.7 million operating budget and has 3 screens. Film connoisseurs can see American independent and foreign art films as well as foreign and American classics, genre works and festival pieces.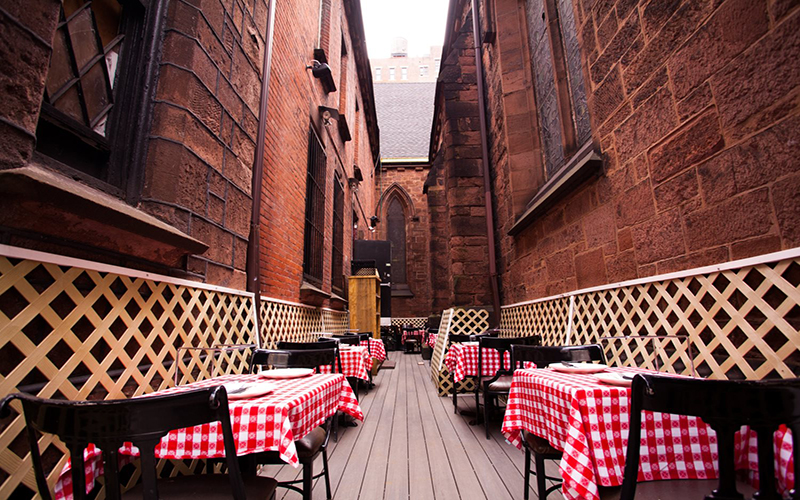 New York residents and visitors alike love to dispute about where you can get the best pizza in the city, and with so many restaurants making top-notch pies, it's hard to find a hard sell. Grimaldi's Pizzeria has a dog in the fight, however; this coal brick-oven pizza place offers not only delicious pizza, but also a gorgeous view of Manhattan from just next to the Brooklyn Bridge.


A giant manor located on the upper east side originally built and commissioned by industrialist Henry Clay Frick. It's a compositional magnifique' of architecture in its own right, but what makes it extra special is the building contains an underground fully functional bowling alley. Started by Frick in 1914, this antique bowling alley is precursor to the roaring twenties when tycoons gathered to play and do business. Decked out with mahogany-paneled walls, faultless pine-and-maple lanes and a specially crafted set of bowling balls that are still in complete working order it truly is a site to behold. After Frick's passing in 1919, the playing area was shut down and locked up (other than a short period, when it served as a library storage room in the late 1920s). The Frick Collection restored the bowling alley in its original glory in 1997. However, they are pretty picky on who let down there to play a few games. You can book a tour to visit the whole building but be warned there are no bumpers, only serious bowlers apply.


4. Bowery Ballroom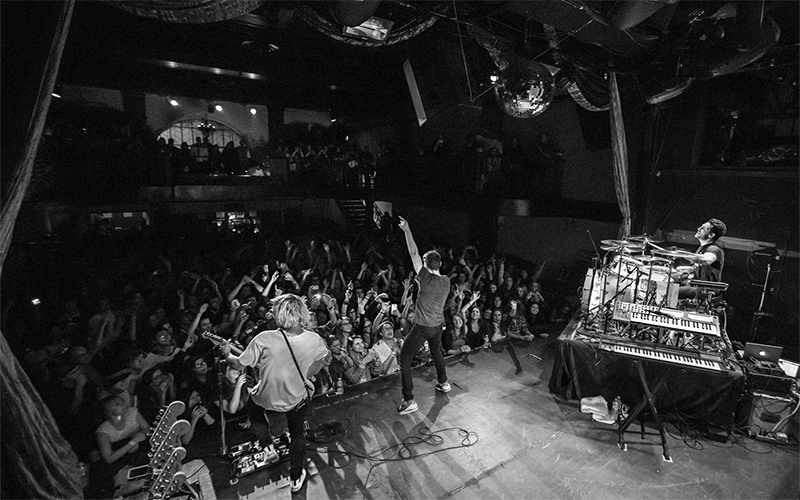 Bowery Ballroom, a two-level music venue, is a favourite New York music spot and home to the city's best sound system. Up-and-coming bands with indie rock feels often perform while attendees get drinks at the bar downstairs. Artists to perform in the next few months include Ausha, Museum of Love, Tigers Jaw and Diamond Rugs.


5. Hidden Station Under City Hall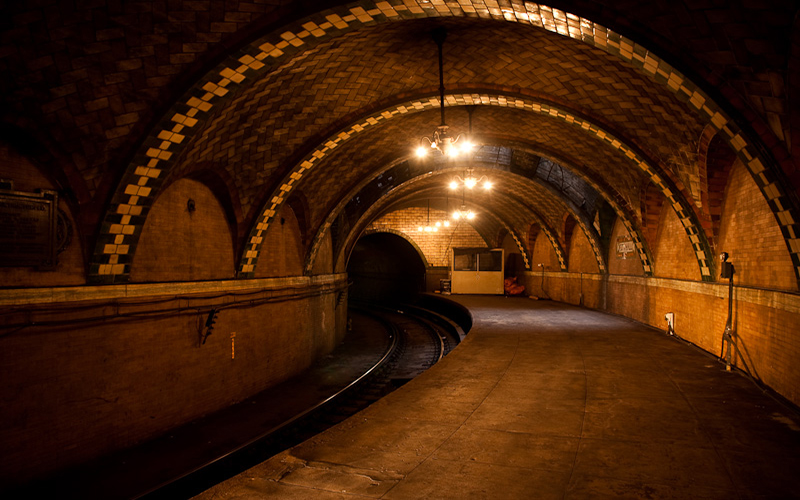 The New York City metro has long been the nation's most extensive transportation framework, and now it even gives you a chance to go back in time. The lofty metro station underneath City Hall has been dormant for almost 69 years, shutting down for good on December 31, 1945. The station is an underground engineering wonder, with tall angled roofs secured in obsolescent tile and glass windows that surge the space with characteristic light from above. It's been restored as a "period piece" and you can actually check it out with your own eyes, as long as you're in a metro car. Here is how you can do it: take the 6 train to the Brooklyn Bridge/City Hall station (the last stop, in case you're heading south), however don't get off. The train will turn around the City Hall station circle, which will provide for you a stand-out perspective of the normally inaccessible area.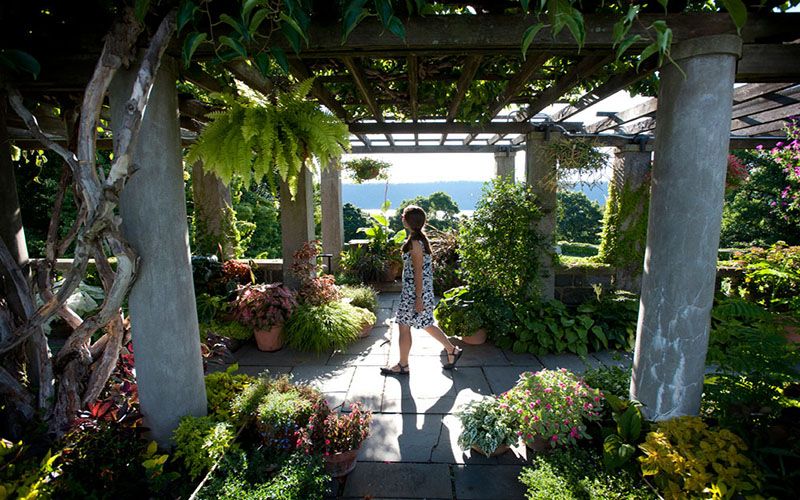 This 28-acre public garden and cultural center is situated in the Bronx and overlooks the Palisades and Hudson River. Wave Hill was built as a country home in 1843 and, since then, has been owned and rented by Theodore Roosevelt's family and Mark Twain, among others. Today anyone can visit, go to the gift shop, participate in a guided tour, rent for a wedding or other event, and have a drink or sandwich at the cafe.

7. Tabernacle of Prayer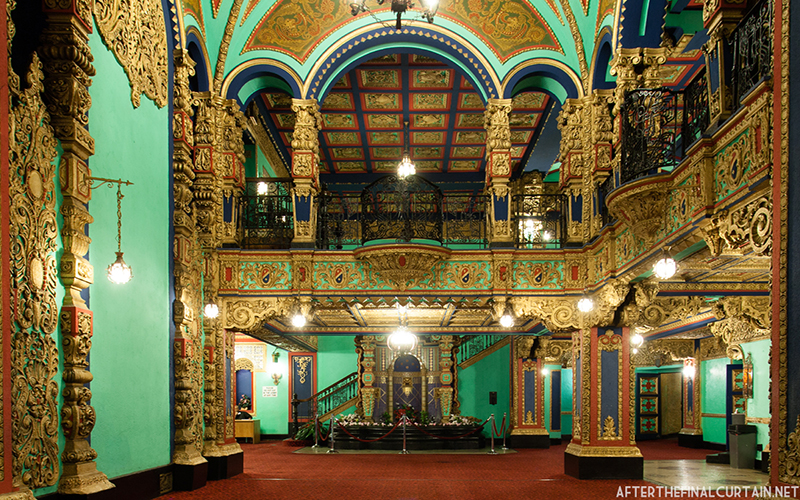 Located on Jamaica Ave, the Tabernacle of Prayer is a work of architectural art that is definitely worth seeing. This church was originally the Loew's Valencia movie palace, one of the five flagship Wonder Theatres opened in the late 1920's. The exterior facade is ornately ornamented in a blend of Spanish and Mexican baroque design. The interior is also incredibly intricate, decorated in gold and turquoise in an almost Persian design. Balconies and still-functioning chandeliers paired with elaborate carvings in every inch of the lobbies, hallways and theatre proper. The church is outside of the typical Manhattan tourist areas so you may want to consider luxury van rental if you're not completely familiar with the city.
---
Next time you head to this city of 469 sq miles and just 8.4 million people, consider skipping the typical tourist spots and instead seek out some of these lesser-known but still incredible attractions. You'll gain a greater appreciation for the City That Never Sleeps.