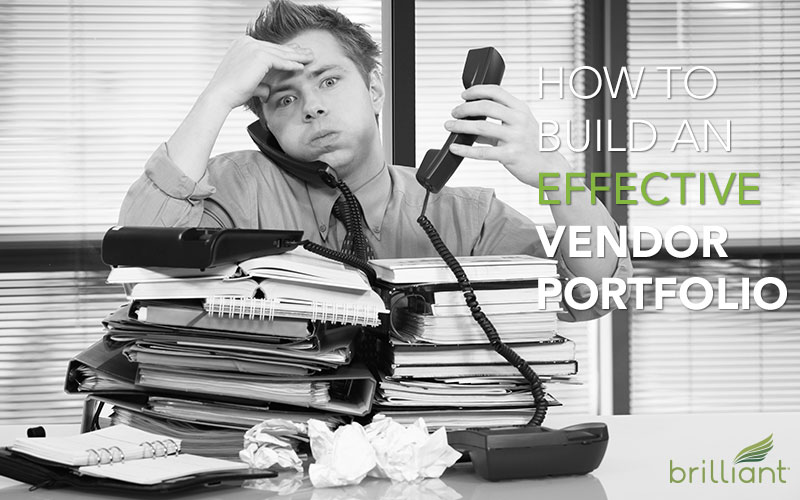 The position of Executive Assistant, even though it is a supporting role, can play a very crucial role in running a company. These are the helpers who stay behind the scenes but take care of the details that have to be attended to in the day to day operations of an enterprise. Not to mention the fact that these are the people who literally get the mail out every day.
How Executive Administrators and Vendor Relationships
Oftentimes Executive Assistants will be the contact person for arranging outside services and vendors, another critical work component that not's sexy but is nonetheless important in making sure companies can complete their daily tasks.
We've also published the ultimate list of online resources for executive assistants which you may be interested in checking out. We recommend you bookmark it for future reference.
Take Care of Your Team By Having Available Go-To Resources
One of the ways Executive Assistants can be really effective in pleasing their bosses but also making operations run smoother is to cultivate a stable of reliable service providers and outside vendors with which they can have an ongoing relationship.
After all, it is much more efficient to go with the same vendor for the same service every time then it is to try to find someone new. This is especially beneficial if you like the service they provide and the results are good and consistent.
As you become familiar with your service partners, that familiarity creates a high level of comfort and also allows you to take care of business quickly. At that point, you know who you are dealing with. You probably speak with the same person over the phone; they know your preferences and you know theirs.
There is an established order of taking care of business. You know what to expect and what their capabilities and costs are. No more guess work.
That's the place where you want to be in business, mastering the routine so that your boss can more easily focus on the bigger picture: long term growth and breaking new ground.
So reaching a stable and effective stasis is where you want to be in terms of your supply chain and in handling your outsourcing.
Obviously some areas will more fluid and challenging than others. For example, once you've located a good paper supplier, if you need to buy that in bulk, that is probably going to be a more stable relationship than handling transportation, which is a more unpredictable, changing and diverse field. Mostly people don't change paper suppliers all that often. We'll delve into more on the transportation picture in a minute.
Building Effective Vendor Relationships Can Take Time & Effort
But in terms of being an effective Executive Assistant, it can take time to build these relationships. Even if you already have some relationships, it can still take a lot of trial and error to find the right vendors for the jobs you need done. Sometimes these relationship can be built up on an institutional level, which makes it easier on the individual assistant. They just have to plug into an existing network.
Other times, it is more complicated. Your outsourcing needs may change over time, or with customer demand, with the seasons, or even for internal reasons, like a change in management. So vendor relationships do need to be updated over time, which is something you'll probably have to deal with if you work as an Executive Assistant. And of course, another reason you may have to change vendors is that vendors themselves change over time.
Sometimes they make their own internal changes and their quality or output or price changes as well. These may cause you to look for a new vendor, even if it is not a particularly convenient time to do so.
Now that we've established the importance of having and using these relationships, it begs the question of how to build a portfolio of effective vendor relationships.
It would be easier to use a concrete example, so let's look at the field of transportation, which is the area that Brilliant Transportation works in. Let's say that your company is a moderate to heavy user of executive transportation services, so finding a reliable partner in this sector is going to be a high priority.
Do Your Research In Advance
There's no getting around the fact that doing this research is going to take some time and involve some legwork. Transportation is a huge and diverse field. It is also very localized, especially in terms of ground transportation. So, depending on your needs of course, the first thing you're going to want to look at is location.
Some transportation companies are nationwide, but more often than not they are also specific location based. Even if they service several different cities, you're going to want to find one that is strong in your area, or strong in the region you cover.
From that starting point, you're also going to want to match up the particular type of transportation company with the specific types of service you require. Some companies specialize in large bus group transportation, others focus on car service. Some companies many only focus on weddings and proms while some others do more commercial work.
Depending upon what your needs are, choose the provider that does the work and has a selection that closely matches your needs.
Matching Your Needs With Their Capability
For example, Brilliant Transportation specializes in executive transportation, especially in the area of premium luxury vans. So we work with a lot of financial institutions who have high placed executives who need executive travel on a consistent basis. We also work with many agencies who specialize in celebrity clients and entertainment companies. These clients travel frequently and often demand a high level of service and luxury. That's a perfect fit for Brilliant and vice-versa for our clients!
After narrowing your choice based on need, travel and vehicle type, budget range and location, it is also essential to focus on quality. Finding a quality provider and one who offers great customer care is important because over the long run, if they won't meet your needs or expectations and you'll have to switch eventually if the quality is not good, and even if the price seems right. Experiencing substandard performance or service won't please your boss, or make your company look good, either to internal or external parties. That's definitely a trap you want to avoid!
If you can get any word of mouth recommendations regarding a vendor you're considering using that puts you one step ahead of the game. But in cases where you don't have that, you can still research a lot of information on your own. Consume all of the information you can from their website and company literature. Does what they say appear to be a good fit for your company's needs and values? And does their rhetoric match up with their reality?
Ask Lots of Questions and Give Them a Trial Run If They Seem Right
Certainly before you contract with a transportation vendor, especially if it's with a long term relationship in mind, you should meet the players of the company personally. Visit their facility, notice how the office is kept. Is it neat and organized? Are their vehicles clean and well maintained? Perhaps they can arrange a complimentary ride for you or one of your staff members so you can try them on for size? Or perhaps you can book a low priority trip with them first to test the waters. This is always advisable before booking a trip for a high priority client or manager for your company.
Other suggestions for your research gathering phase is to continue speaking with your vendor representative and ask plenty of direct and pertinent questions. I would recommend asking about their customer service record as well as their training and safety programs.
A transportation vendor who is serious about customer service should be happy to discuss these issues with you and provide you with some informed answers. Generally companies that put the customer first understand the importance of transparency. Perhaps they could put you in touch with another valued customer who could speak to you about their experiences and vouch for the company's quality.
Always Choose The Highest Quality Provider (That You Can Afford)!
Also a mark of quality transportation vendor is one who has extensive employee and driver training programs in place in order to consistently offer great service and also learn from their mistakes. A company that gets its jobs done right time after time will have extensive safeguards and checklists in place in order to provide quality control.
Reservation details always need to be double checked. Every arrangement and change should be confirmed with the client in advance of the trip. Vehicles should be maintained, cleaned and inspected before every garage out.
There is just plenty of follow through and preparation to be done in order to have a high functioning, efficient transportation company. And a company that cares about its customers will find a way to communicate these details and its commitment to quality to its customers, who are the ultimate stakeholders in any business.
While this blog is only scratching the surface of the topic on how to build an effective resource portfolio, I hope it has been helpful to some degree. In terms of reaching your goals and being an effective team member for your company, if you have a roadmap of where you need to go, you're much more likely to reach your destination successfully!
In addition, some basic familiarity with the executive transportation industry will also help you with your goal of arranging great travel service for your management team.
So if you have any further questions, or certainly if you're located in the greater New York metro area or in Southern California, give Brilliant Transportation a call!
We'd be happy to help serve your executive transportation needs in our service regions.
If you need to arrange business luxury ground travel in the near future, we'd be happy to provide you with a custom quote, and hopefully member of your company will get to experience the ultimate travel luxury, the Brilliant Difference!