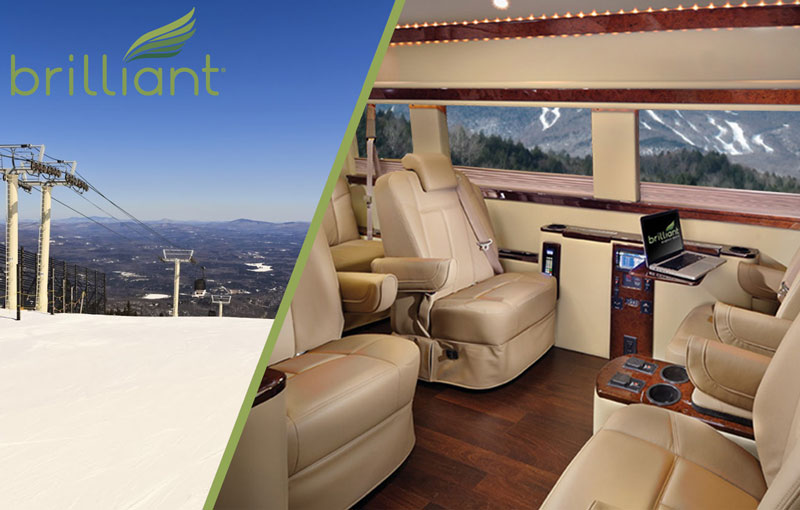 Stratton Mountain is a popular weekend escape for many New Yorkers around this time of year. Transportation there can be tricky, so many people choose chauffeured service. As such, they normally call us and ask, "how much does a limo cost from NYC to Stratton Mountain?"
To make your life a little easier, I've provided some different options below for chauffeured service from New York City to Stratton Mountain along with some pros and cons.
Standard Stretch Limos 6-20 Passengers
---
The level of service is what will ultimately determine the cost of renting a standard stretch limo, but you can expect anywhere from $950-$1,400 one way.
However, these stretch limos typically aren't offered during the winter season, and for good reason. The long wheel-base of these vehicles makes trips in the snow extremely dangerous. If you find companies that are offering stretch limo service around this time of year, then I would use extreme caution.

A safer option is taking a sport SUV. These vehicles typically seat 6 passengers and provide decent trunk space for your ski/snow equipment.
Executive Sport SUVs
---
Expect to pay between $800-$1,050 one way when you book an SUV from New York City to Stratton Vermont. Obviously, there's a big difference between a Ford Explorer and a Cadillac Escalade, but again quality of service plays a major role on cost.
While SUVs are certainly a safe option for getting to the mountains, they do lack a certain comfort and productivity.
That's why so many people are choosing to charter luxury Sprinter Vans from NYC to Stratton, Vermont. These vans simply provide more value and more experience to families/groups looking to enjoy a few days on the mountain.
Chauffeured Luxury Sprinter Vans
---
Brilliant Transportation pioneered the way for custom Mercedes Sprinter Vans back in 2010, and every winter we provide clients with premium chauffeured luxury transportation to and from Stratton, Vermont.
Here's a few key benefits of traveling in a Brilliant Mercedes Sprinter Van:
6'3'' standing room

Large trunk capacity

Snow tires for your safety

Trained chauffeurs capable of handling inclement weather conditions

Detailed vehicles inside and out



Brilliant currently offers two flat rates for chartering chauffeur van service from New York City to Stratton Mountain. Each Sprinter Van configuration offers a different custom experience. Check out the two vehicle video tours below to get a better idea of why it's far superior to a limousine or SUV.
1) Brilliant Van - 7 Passengers
Flat Rate: $1,800 one way
2) Brilliant Sprinter - 14 Passengers
Flat Rate: $1,500 one way
Our prices are higher than most limo companies based on, not only the level of amenities we provide, but also the level of service all our clients receive. At Brilliant, when our clients charter a Sprinter luxury van they receive an experience, not mere transportation.
Whether you choose a limo service or luxury van service, make sure you weigh all the options and make a decision based on the experience your family or group desires while traveling.
If you're interested in getting a quick quote from Brilliant just click the button below!