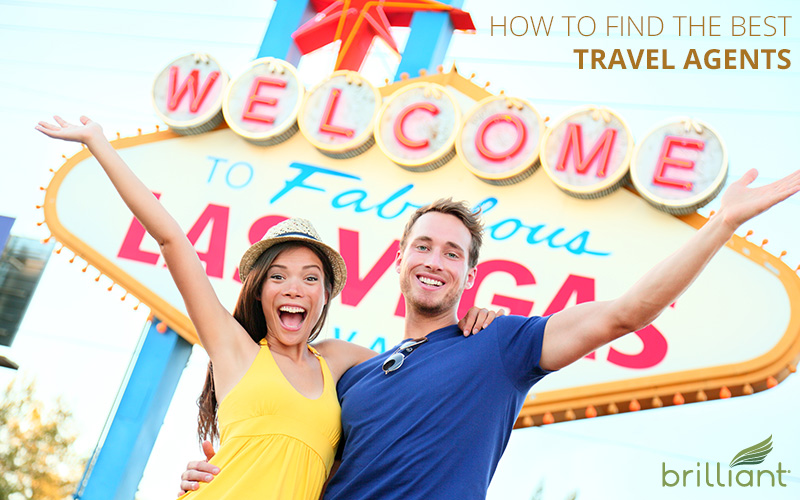 Have you been thinking recently about taking an awesome vacation, full of luxury and adventure, but you can't seem to find the time to start planning it? Well, that's what travel agents are for! And if you plan on taking a first class luxury vacation, then you'll find that there are many high-end travel agency that are eager to compete for your business.
If your plans involve taking a trip to Las Vegas, or leaving from Las Vegas, there are many local agencies that can assist you as well, but that's not the end of the story. It is not always easy to find just the right company to work with, one that you're comfortable with and one who understands your needs and preferences. Travel planning is a lot more than just booking airlines flights and hotel rooms, there's all the things in between those bookends that really make the experience worthwhile: memorable meals and shows, shopping and cultural venues, sightseeing and meeting people, those are the experiences that make your trip unique.
How to Find The Best Luxury Travel Agent in Vegas
A good travel agent can help you shape your next trip down to all those worthwhile details, but if you're starting anew here, what makes for a good travel agent anyhow? All of the above board stuff is important, like their experience, their reputation, their areas of specialty, and types and number of clients they serve.
And naturally their core competencies should be up to par, which is designing travel plans, making reservations, booking travel and doing so in an efficient and accurate manner. Some of these things can really only be learned by the customer with experience. So if you're working with someone new, it might be a good idea to test the waters first. Plan a small trip, like a weekend getaway using your new agent to see how it goes before planning that 30 day trip of a lifetime on the other side of the world.
The other qualities you want in a travel agent or agency are the things that are not visible on the surface. This is about customer service when you need the most. When you're on a trip and something goes wrong, will your travel agent be there for you to make everything better? That is the true test. And if you've picked the right agent, they should pass whatever test comes your way with flying colors.
What Can a Luxury Travel Agent Do?
For example, let's say you've booked a trip to a 5 star resort in Tahiti and at the last minute the airline cancels your flight. You try to get another flight but nothing is available for days as this is peak travel season. Your resort reservations are non-refundable and you've already pulled the trigger on your vacation days. Now what?
This is where super agent, if you have one, comes to the rescue! We have heard from clients who were in the very situation. Their agent (this was in New York) was able to save their vacation, but only by booking a new flight to a new destination in the South Pacific. Total turnaround time: 24 hours. That's pretty good! Getting those refunds on the non-refundable Tahiti resort stay took a few more weeks of prodding, but she was able to get funds restored. And that's what a really great travel agent looks like in action.
Luxury Travel Agent Suggestions for Las Vegas Trips
Now at Brilliant Transportation, we are your executive ground transportation experts. We can take you anywhere you need to go in California or Nevada or the Northeast. We are not a travel agency and we can't plan your next dream vacation in France, but we care about customer service and we care about our loyal clients. So if you find yourself in Las Vegas and you need a good travel agent, we are more than happy to make a few recommendations for you. Here are a couple:
Pro Travel is actually based in New York City and they have a West Coast office in Los Angeles. Although not local to Las Vegas, they do plenty of business there as many of their top- end clients are high rollers. Pro Travel is large company with a worldwide network but they are worth mentioning here because they work with many high-value and celebrity clients. They offer many convenient travel services and safeguards and also no job is too small or too big for them.
This is another high end travel agency and lifestyle concierge service that we have worked with, specifically on ground transfers from LA to Vegas. They offer the ultimate in customer service for the clients who have it all and expect nothing less from their travel agency. Many of their clients also enjoy the gaming tables and they can assist you with whatever your plans call for in Las Vegas or worldwide.
Pink Jeep Tour is a homegrown travel and adventure company in Las Vegas and they are worth mentioning here for the clients who want to do fun, outdoor sightseeing trip in the Las Vegas area. As their name implies, they have a fleet of open-top pink jeeps that will take you around the desert to see the natural wonders, national and state parks as well as the ever popular Hoover Dam. They also arrange sightseeing trips by helicopter and boats. The also offer tours in neighboring Utah (Zion!) and Arizona (Grand Canyon)
I had to include this local favorite as they have been giving air tours of Vegas and the Grand Canyon since 1965! Calling themselves a "flight-seeing" company, there is no more spectacular way to appreciate the Grand Canyon than by helicopter. For the outdoor enthusiast, they also offer rafting trips, ATV tours, hiking and picnic tours as well as horseback rides. After one of these trips you'll appreciate the desert like never before!