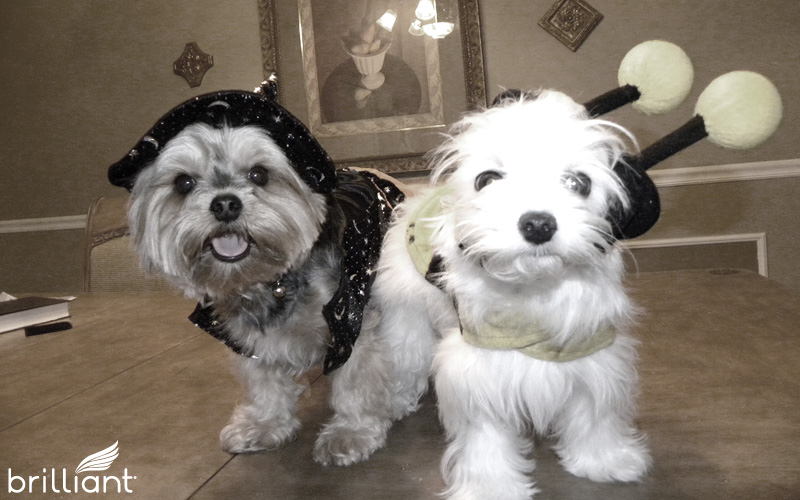 There's no doubt that when high end travelers go on the road, they love to go in style. The same can be said about their pets! Many times first class travelers love to bring their pet or special animal companion along with them for the adventure.
But as anyone who has travelled with a pet before, you know it can be a problem. Many carriers or hotels won't allow pets, or will require extra charges if you do bring them along. But for many travelers, that just won't do. It's natural to want to bring your dog with you on a trip and be able to enjoy all the same places that you do.
Ground Travel Could Be More Advantageous When You're with Your Pet
This is one good reason why some travelers may opt for ground transportation over air travel or rail. Especially when the distances are not too great, like New York to Boston, or Los Angeles to San Diego, going in a chauffeured vehicle can be competitive time wise to those normally quicker modes of transport when you factor in getting to the airport, parking, waiting for your flight, maybe having to transfer, all these factors add up to a longer transit time and lots of hassle and stress. With a chauffeured service, your trip is now door to door, which adds considerable convenience and luxury to the trip.
And their are many other advantages to using private ground transportation as well, such as the complete privacy of having your own vehicle, not having to deal with other members of the public. Best of all, with chauffeured transportation, there is no timetable or schedule to follow. You set your own schedule and you leave on your own timetable. That is a considerable advantage.
Brilliant Gives You Convenience and Luxury, And We're Pet Friendly Too
Brilliant Transportation can do all of these things for you in tremendous style and luxury. One of our greatest assets is our Brilliant Vans. The Brilliant Van is our custom creation, a fleet of custom converted luxury Mercedes Sprinter vans that are designed and built to the highest specifications. They are designed for first class executive travel and they perform that role admirably. They come outfitted with an extremely luxurious interior and are equipped with multiple entertainment systems like satellite TV to keep guests entertained on the road.
But in addition to the special equipment, the Sprinter vans offer a great benefit in terms of their size and comfort. With the tall roof option, giving passengers over 6'3" worth of head clearance, enough for most adults to stand comfortably inside. The width and length of the vehicle also ensures that there is plenty of elbow room and passengers won't feel crowded or squeezed.
There is much more usable room than you could ever get in a sedan, or SUV or even a super stretch limo. This is the perfect vehicle to bring your favorite pooch along with if you so desire. There is plenty of room for the dog to sit on the floor with a water dish, or even in a seat or in someone's lap. And if you bring an animal carrier with you on the trip, there is plenty of room to store that in the spacious luggage compartment in the back.
The Brilliant Van Is the Ultimate in Luxury Ground Transportation
The pet friendly layout of the Brilliant Van is as follows: there are four large, leather covered captains chairs that face each other in a salon type seating arrangement. The seats also recline and footrests. Then there is a rear bench that can seat an additional 3 adults, or it can fold flat like a bed, another perfect perch for your dog.
At Brilliant Transportation, we don't charge extra if you want to bring your pet along and if you have several dogs that's okay too. So if you're planning on traveling with us and your dog sometime soon, feel free to contact one of our sales support agents to answer any of your questions and assist you in booking your trip.
Allow us to surprise and delight you on your next road trip.