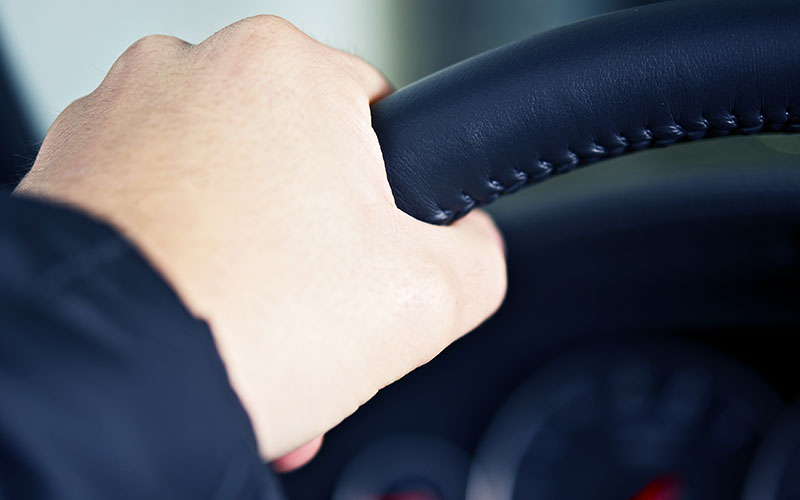 So, you are heading to an important meeting or event and would like to prepare yourself mentally, review documents, eat a snack, or simply relax before arriving. This should be an easily attainable goal if you are in a chauffeured driven vehicle right? Unfortunately, this isn't always the case. Drivers that have limited to no safe driver training allow their bad habits get the better of them on the road and transport you from location to location like a package or product out for delivery.
Taking the proper steps to avoid a poor and potentially unsafe experience is essential. That's why many companies look towards techniques and methods that educate drivers and give them a more thorough awareness of the intricate nature of operating a vehicle. One of the more popular methods is Smith System training.
In 1952, Harold Smith established the Smith System Driver Improvement Institute, the nation's first professional driver training company. He understood that most collisions are preventable if the right driving habits are learned, practiced and applied consistently. Since then, millions of drivers throughout the world have benefited from the program he developed.
Today, Smith System® is the leading provider of collision avoidance driver training. Their instructors continue to study and master techniques that are essential to understanding driver behavior. With a focus on collision prevention through hands-on training, the proven Smith System concepts help fleet drivers to See, Think and React to driving challenges — no matter where they drive or what type of vehicle they operate.
Keys To a Safe and Pleasant Chauffeured Experience
1. Aim High in Steering
Aim High Steering involves eye lead times (15 seconds ahead), spotting hazards before they become emergencies. This key will give you time to evaluate more information, sooner. This can assist you in making relaxed, knowledgeable decisions and braking in a smoother fashion that is unnoticeable to clients.
2. Get the Big Picture
Looking out for distracted drivers, eliminating vision barriers, not being distracted by activities inside the vehicle.
Not letting other drivers drive you
Not focusing on aggressive drivers who honk or flash their lights at you in an effort to get you to speed up.

Maintaining a proper following distance
4 seconds after the vehicle in front passes a fixed reference point.
3. Keep Your Eyes Moving
Ensuring that you don't stay focused on any particular object for too long, thus limiting your sight to other potential hazards. Moving your eyes every 2 seconds and observe things at a quick glance maximizing your central and peripheral vision. Check one or more of your mirrors every 5 to 8 seconds to maximize awareness.
4. Leave Yourself An Out
This involves positioning your vehicle where there are few to no objects that surround you, so that you can adjust or alter your position when spotting a hazard.
5. Make Sure They See You
Increasing the awareness of others to your presence when driving by using your horn (in a light friendly manner), communicating by turning your hazard lights (flashers) on, lightly tapping your brakes, using turn signals appropriately and making eye contact. Not only are these keys the best guide on how to employ your defensive driving skills but also work towards creating a smooth positive experience for clients as they prepare for the big meeting, celebrate a big event or escape from the many stresses at work.
Driving is a part of our daily routines that we don't focus on enough. Many are of the belief that driving is an inalienable right and don't grasp the fact that it is a privilege we should not take for granted. The skills involved in chauffeured transportation require training and continual reinforcement to ensure a quality experience for clients. We are not only on the receiving end of a gratuity or payment of service, we earn something that surpasses the monetary compensation, their trust.