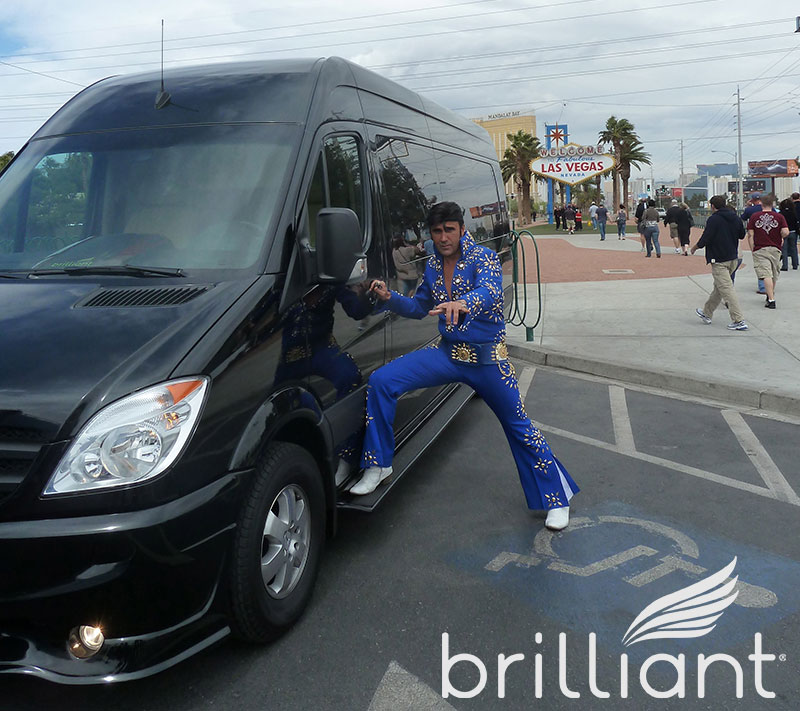 So you're going to Vegas.
brilliant!
You're probably researching luxury ground transportation because you're:
Dreading long lines at the airport
Ready to get the party started on the way there
Well, you're in the right place. However, rather than filling our fleet with standard stretch limos we specialize in a better way of travel, custom Mercedes Sprinter Vans.
How Much Does a Limo Cost From Los Angeles to Las Vegas?
---
We base our rates from Los Angeles to Las Vegas depending on what "Zone" your pickup location is within. The reason being - chauffeured transportation companies charge garage to garage pricing. What differentiates companies like Brilliant is the experience you'll receive traveling with us.
Essentially, the closer your pickup location is to our base in Culver City then the lower the rate. If your pickup location is within Zone 1 then we offer a flat rate of $1,995 from LA to Vegas. To find out if your location is within Zone 1 you can simply give us a call at 800-543-1001 or request a quick online quote. You'll find that our team is dedicated to providing you the experience you desire.
Imagine this:
It's Friday and you're ready to spend the weekend in Vegas with friends and family.
You open the front door and in your driveway is a custom Mercedes Sprinter Van, accompanied by a Brilliant chauffeur.
He takes your bags and you step into a living room on wheels.
Your friends/family are already on board and have a drink ready for you.
You sit down in a luxurious captain's chair, stir your drink, turn on the TV, and hook up your playlist to the surround sound.
The group is enjoying themselves so much so that before you know it, you're arriving at the casino.
You almost want to stay in the van a longer, but you're ready to win big on Blackjack.
The chauffeur grabs your bags and brings them to the bell hop and kindly says he will see you Sunday afternoon to travel back to LA.
Sounds like the experience you're looking for right?
If the answer is yes then we would be pleased to give you a custom quote from LA to Vegas right now. Simply give us a call at 800-543-1001 or fill out the quote form by clicking here. We look forward to hearing from you soon.