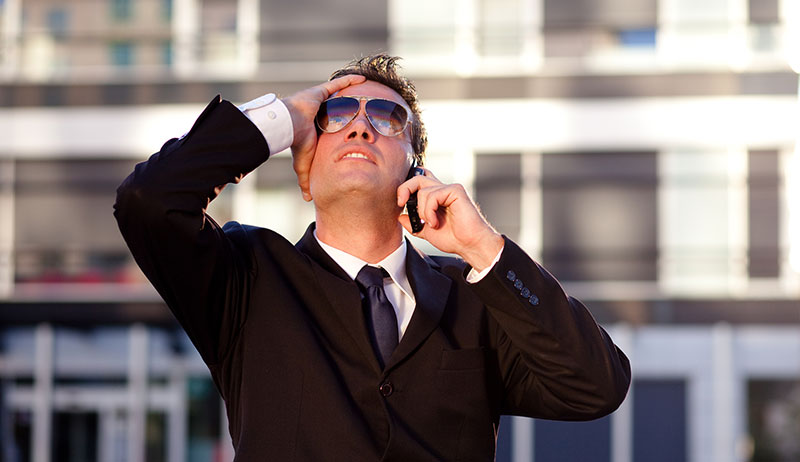 When an executive requires chauffeured transportation, sometimes the delivery of this service is an afterthought. Perhaps the car service was booked by a corporate travel department or an administrative assistant and they didn't spend any time trying to evaluate what kind of service they were getting for their money. And for the executive needing a ride, he or she probably doesn't want to spend any time dwelling on this issue either. Their only interest is for the chauffeur to be there on time so they can get in and go!
This is not a brilliant approach. Perhaps your company has a special event or convention coming up, or you need to entertain an important client. Perhaps a large business deal could ride on the outcome. In this case, leaving your transportation up to chance or just going with your normal, routine service provider may not be wise. For important jobs you want to find the best quality provider you can so you don't have to worry that mistakes will be made.
Finding the Best Chauffeur Service in NYC
When you think about it, you need not only a good quality provider but also a top notch chauffeur. Usually the quality of an operator is reflected by quality of their drivers, and vice versa. But this is not always the case, as some chauffeurs are better than others. So what makes for not just a good, but excellent chauffeur?
What Makes a Great NYC Chauffeur?
At a minimum, an excellent chauffeur will be on-time, fully knowledgeable about the assignment, responsible, thorough, accurate, hospitable, courteous, and prepared. In short, an excellent chauffeur will have done all of the thinking and preparing for a trip before he or she even reaches your door.
And if there is anything you need, or any issue that has to be overcome, the driver should be willing to do whatever it takes to ensure the trip is completed successfully and efficiently. That way, you as the customer don't have to worry about these things. You should be able to sit back and relax.
Now here's the thing, I said earlier that some chauffeurs are better than others, even at good companies. While this is true, the bottom line is that excellent chauffeurs are made, they're not born to it. Or to put it more accurately, excellent chauffeurs are trained to be that way. When you find a chauffeur that has been trained to perform with excellence, it is no accident. It is the product of lots of hard work and continuous improvement. Limo companies that understand this will have ongoing training and education for their drivers as a matter of routine.
Why Professional Training Is Important for New York Chauffeurs
Because just like training a great athlete, great performance takes consistency, dedication and repetition. You do things over and over, regularly stepping back to do a critical analysis, and then eventually, if you do it long enough you become a master.
So it is important to find a company that has a good reputation, high standards and also a strong training program. Sometime this information is not so easy to discern for the consumer. But you can go off reputation, recommendations, reviews and research.
After you have followed through with the first 3 items, call the company in question and ask them some questions about the their training and their customer service record. It doesn't hurt to probe a little bit if you want to get some straight answers, and there could be a long-term payout by finding the right provider.
Lastly, sometimes experience is the only to come up with a definitive answer. If you're trying someone new, give them a small assignment at first to see how they do. If they can do this well, you move up to the more important jobs.
How Does Brilliant Produce The Best Chauffeurs?
At Brilliant Transportation, we take our reputation and the training of our chauffeurs very seriously. It all starts out by making good hiring decisions, and we have a very rigorous selection process. The majority of our applicants don't make it past the first or second cut. Even those we move forward with, they have to go through extensive training and also a trial period before they are offered a permanent position.
Even then, they will be on probation for 90 days while we carefully train them and watch their development. We don't just hand them the keys and then forget about them. They are watched very carefully, with training provided to make sure learn from their mistakes.
All of our company's managers are responsible for the training and performance of our drivers, but we also have a full time chauffeur recruiter/trainer on staff to ensure there is daily follow up and tracking of a driver's progress. That is the top end of the training funnel. At the bottom, we have a rigorous regime of safety, trip preparation, and customer service feedback checklists in order preserve quality control for each and every reservation. That way, all managers get updates on how each trip went, if the customer is satisfied or if there were any issues that have to be addressed.
If this sounds like going to a lot of trouble, you're right, it is. But it is the commitment we have undertaken at Brilliant Transportation to order to guarantee that our drivers and our level of service is the best that it can be.
While chauffeur quality and performance is of fundamental importance to our business, it is not the only factor a client will consider when choosing a provider. Cost, location, the type of equipment, and the type of services needed will all have a major impact on a client's decision of who to go with.
For someone who really needs a white Lincoln stretch limousine, they won't book with us no matter how good we are, because we don't have that equipment and it's what the customer needs that's most important to them. Also, our services are focused on the premium end of the price scale, and that might not work for a majority of potential customers either.
The Top Chauffeur Services in NYC
With that in mind, we have compiled a short list of New York companies (other than ourselves) who also provide a high quality of chauffeurs. Here they are (in no particular order):
Bermuda Limousine
Partners Executive Transportation
Executive Town & Car Limousine
Carey
Empire CLS
We wish you the best of luck in finding an outstanding limousine provider! However, if you need a luxury van service that is very high end, offers complete customer trip customization and unparalleled customer service performance, then you should definitely consider going Brilliant! If you're interested in Brilliant's Chauffeur Service, you can find out more about our fleet or get a quick quote for your trip.