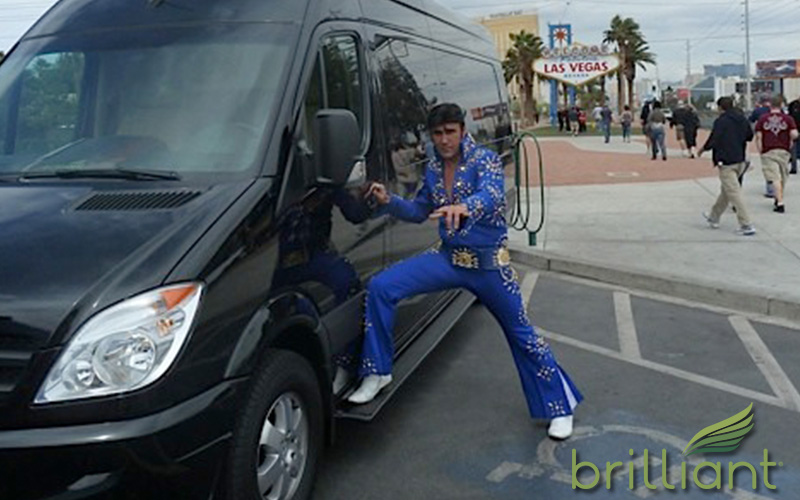 Las Vegas is a great town to visit! Any day of the year, there are conventions, shows, parties and of course gaming happening 24 hours a day. It is without a doubt, the tourist mecca. In addition to all of the gamblers and high rollers, many people visit Vegas for business and vacations.
As a transportation company, we get asked all the time about booking guided tours in Las Vegas and whether or not limo services can also provide guided tours. The answer is, it depends. Of course, guided tours of Las Vegas and its environs can be booked anytime and there are many companies that offer such tours.
The hotel you're planning on staying at, especially if it's a big casino will be able to help you book a local guided tour. Hotel lobbies are filled with brochures offering tours as wide ranging as a cruise down 'The Strip', Las Vegas Blvd, and too places as nearby as Hoover Dam and as far away as The Grand Canyon. Larger hotels will also have relationships with local tour companies and guides and that's always a good place to start, especially if you're already in Vegas.
Booking a Limo Service with Guided Tour of Las Vegas
Booking a guided tour through your limousine or car service can be done, but it's a little bit trickier because, in a way, limousine service and touring companies are in competition with each other. While they both offer distinct services, in the end they are basically about providing you with transportation.
If you contact a local touring company many of them will accommodate a private tour, but it is usually in their vehicle. Some companies will 'loan' you your own tour guide for a private tour, even if you have your own transportation, but since transportation is already built into the cost, you can end up paying double, even if you don't need a vehicle.
We've found there are very few limo companies in Las Vegas that offer to supply tour guides for their clients. At Brilliant, we provide our clients with tour guides when they request them, not matter what city we're traveling to. However, with our premium vehicles and price point, we aren't the best fit for everyone looking for a guided tour of Vegas.
We've decided to write this article and recommend a few tour options for those looking for a guided tour around Vegas.
Las Vegas Guided Tour Companies
Tours By Locals.com and Viator.com
These two companies can arrange a private party guided tour with a variety pre-planned itineraries such as Vegas Nightlife City Tour, or Hoover Dam Tour or National Parks Tour (near by Zion, Grand Canyon and Death Valley).
They both delve a little bit deeper than just the glitz and glam of Vegas to explore the natural, biological, historical and archaeological aspects of the Southwest Desert. Transportation is provided in either a minivan or minibus, depending upon the size of your group.
For the more traditional group tour/bus tour option, All Las Vegas Tours and Tours 4 Fun are good options and will provide you with a comfortable day out in a luxury coach and entertaining guides to point out the various sites along with stops for photos, food and shopping.
Limousine Companies in Las Vegas
If you are looking for limousine transportation service while you are in Las Vegas, here are a few of the companies that we have worked with on a regular basis. Bell Trans has a good reputation and has a full range of vehicles in their fleet, including luxury sedans, SUVs, stretch limos, minibuses and party buses.
They also have package deals for weekend limo service as well as tour package deals. These "limo tours" involve taking guest around the to see the local sights and sounds, with photo stops and informational DVDs to give you more background information. They are not a "guided tour" in the traditional sense as there is no real guide, only videos.
CLS Las Vegas and Executive Las Vegas are also two dependable limousine companies with a full line of vehicles in their fleet, including larger minibuses for up to 36 passengers and full sized coaches for up to 55 passengers.
The Best Guided Tour in Vegas
If you're looking for a limo service that can coordinate providing a guided tour with a knowledgeable tour guide you should give us a chance and get a quote. We're one of the few around that will actually provide a tour guide to ride along with you and show you the behind the scenes of Sin City.
However, again, to be honest, we're not the only option. We have premium vehicles and a level of service most clients simply can't afford, as our pricing is indicative of the high-end service we provide. However, companies like Abraham Limo Vegas also offer guided tours in their vehicles, and booking with them will definitely provide a luxury experience and an entertaining look at Las Vegas.