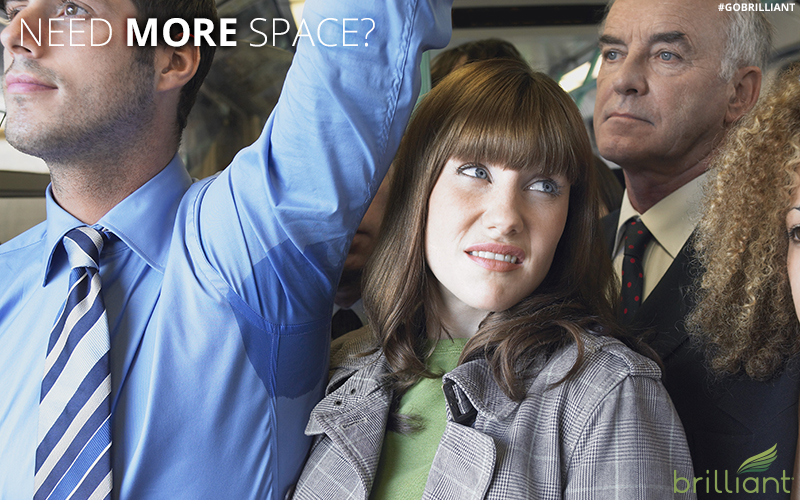 If you're planning on using a limousine for an upcoming special event, you'll probably have a lot of questions about what kind of vehicle to get and what kind of service you need, how to make the arrangements and details like that. One issue that will likely come up that can affect the choices you make is: which limos have the most room inside?
This is a question we get asked all the time by prospective customers, and although we specialize mainly just one type of vehicle: Mercedes Benz Sprinter vans, and not other sedan based limousines, this general size question is relevant to all limousine customers and is worth exploring a bit further.
Getting the Longest Limo Available
On the face of it, this is a really simple question to answer, but it's also one with many different answers since it is so dependent on the specific vehicle in question! So to answer the question quite generally: it depends on what size vehicle you choose!
Naturally larger vehicles will have more room inside than smaller ones, but there is a little bit more to this question than meets the eye because limousine vehicles come in so many different sizes and shapes, not all interior room is equal. Some vehicles have more usable space than others.
Black Car and Town Car Services
To get a better sense of what we are talking about, let's look more closely at the different vehicle types commonly used in limousine service.
The first tier of limousine service is the black car service. This is your basic four door luxury sedans that will pick you up at the airport and take you to a meeting downtown. In most case this vehicle will be Lincoln Town Car L series (this is their livery fleet vehicle with a slightly extended wheelbase) This is a roomy car for a full sized 4 door sedan, but it is also nothing out of the ordinary. This vehicle will carry 3 passengers and 1 driver.
Other sedans that could be used in this category are the Cadillac DTS or newer XTS, Mercedes S class sedans and the Audi A8 and BMW 7 series are also making inroads in this category. Each vehicle has slightly different interior dimensions and you would have to check with the manufacturer for specifics, but they are all comparable in size. All of the four door sedans will handle 3 passengers comfortably.
SUV Limos
The next size up in a vehicle category would be SUVs. Typically these are Cadillac Escalades or Lincoln Navigators. They are very roomy and good for up to 6 passengers plus the driver. If you if have that many people plus luggage, this would be a good choice. They offer more headroom, and similar legroom to a sedan, plus more luggage space.
Stretch Limousines
Stretch limousines would be the next category up in terms of size. They are hard to categorize because there are so many different makes and models. Mostly they are based on the Lincoln Town Car L series, but so many different companies do limo conversions, which is why the size, length and interior space, based upon the interior configuration and features can vary so much. Typically the stretch limos come in 6 and 8 passenger variations. They can have more interior room than an SUV, but it is not always a great trade off because much of the space isn't as useful as the SUV. SUVs generally have more luggage space in the back and they are better in the headroom department. Limos are long, but not very tall, which can make using the space awkward.
SUV Stretches
The SUV stretch category is a whole different ball of wax. Other than the much larger, truck based minibuses (check out our other blogs on buses), the SUV stretches offer the most room of any limos, based on how long they are. Some SUV super stretches can fit 20 passengers! They are large and unwieldy, and good for party scenes, but not much else. They are too large to park in most place and often too large for airport runs. These vehicles have lots of space, but the usable space isn't as practical as what you would find in a van.
Luxury Van Limo
The van category can be broken down into the passenger van and luxury van option. The passenger van category is a standard factory vehicle with bench row seating and typically accommodate a maximum of 14-15 passengers. There is a lot of interior space, but not for moving around, the bench rows take up most of the room.
It's great if you have to move a group, but when the van is full, it can seem crowded. Luggage space is usually pretty adequate for the number of passengers, especially if it has the extended cabin in the rear.
Luxury vans are generally the same size as passenger vans on the exterior, and often can seem roomier on the interior because they hold fewer seats than the passenger vans. This is done on purpose, to emphasize luxury and legroom, instead of the utility of carrying as many people as possible.
Sprinter Van Limos
Of course in terms of interior room, there are big differences between manufacturers. The Ford and Chevy vans have roughly the same dimensions (if you compare similar models to one another) but the class leader in terms of van size is the Mercedes Benz Sprinter van! These 'tall' vans are much longer and taller than the domestic brands and thus offer the roomiest interiors. Particularly the tall roof versions, offering 6'3" headroom, offer the most comfort and elbow room.
These are the vehicles we use for our luxury vans at Brilliant Transportation. They offer the most room, comfort, technology, fuel efficiency and performance. They are all-around terrific vehicles.
If you are interested in experiencing the class leading room, comfort and style of the Mercedes Benz Sprinter vans to use in your next limousine trip, you can get a quote from us.