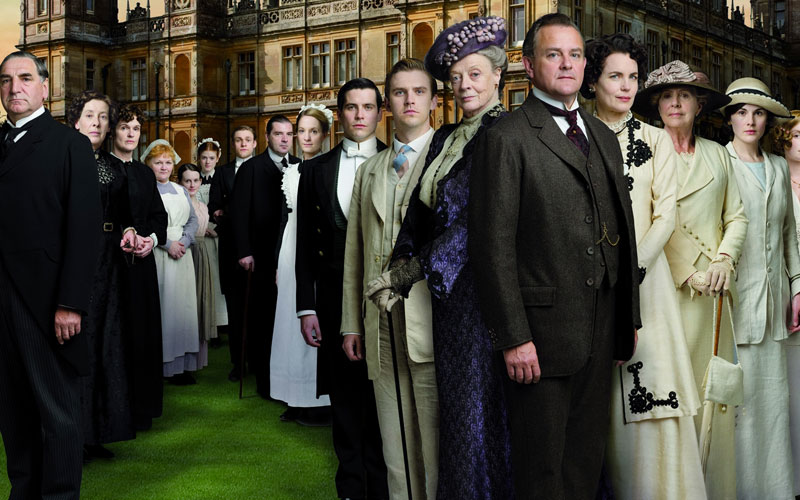 Throughout the ages, we have seen tremendous advances in travel and transportation technology. Just over a 100 years ago, many people were still traveling by horse and carriage. Now we are able to travel on a regular basis to outer space! In fact, it is predicted that within the next 5 to 10 years, commercial, private space flight and space tourism will become a reality.
At every stage as transportation advances, we get more speed, more convenience and distances shrink rapidly. Yet our transportation becomes oddly more mechanical and less personal. We get to our destinations faster, but the journey itself and the unexpected experiences we find when we travel, get lost in translation.
At Brilliant, we believe there's a desire to enjoy experiences rather than commodities. There are those who pay thousands of dollars for a certian room at a certain hotel, not because they need a place to sleep, but because they desire the experience that only that specific hotel room can offer them.
Rather than bemoan the vanishing options for true luxury in our hurry-hurry world, we're doing something about it! Our clients come to us when they want that same, 5-Star hotel experience on the road. Our corporate clients come to us when cramming into a cheap black car for a four-hour drive is not a desirable option when contrasted against traveling in a spacious, private board room on wheels.
At Brilliant, we're determined to pioneer a new space, bringing the fine experiences to a luxury transportation service. We're reviving the lost art of service, and we offer you to join the many clients who are discovering a better way to travel.

Why It's Getting Harder to Find Luxury Services
Travel has just become so efficient, it has also gotten a bit boring as well, not to mention downright uncomfortable as stressed airlines and other transportation companies try to squeeze every efficiency out of their passengers, reducing them to a commodity!
Travel Is More Of A Commodity Today Than A Service
Of course we can never bring the good old days back, nor would we necessarily want to, but there is still something to be said for the grand forms of travel that well heeled travelers used to enjoy. Luxury travel back in pre-airplane and pre-automobile era was a much grander affair, and involved a much more personal touch.
And that is what is really missing from luxury travel today, as seemingly everything is handled now by computers and machines. Just think back on the magnificent luxury ocean liners that used to ply the Atlantic between Europe and America, where a trip would take at least a week and passengers spent that time eating grand meals, going to elegant formal dances in the evenings and spending a lot of time on deck enjoying the sun! Travel has certainly changed beyond recognition in the last 50 years!
Even for overland travel, passengers used to have the option of going on regularly scheduled luxury trains like the Orient Express, where they enjoyed the comforts of their own private cabin, an elegant dining room and many great conversations and other entertainments on board!
Have We Become Too Efficient For Our Own Good?
While first class air travel can still be quite nice, and the service is still attentive, passengers today are more likely to isolate themselves in their electronic cocoons, and their relationship to their flight attendants is quite superficial. Even on a long flight, there still isn't much time to really get to know your attendants or fellow passengers. The overarching trend in air travel is more efficiency, but less comfort and concern for people.
So it's clear what direction we're going in. We continue to gain in convenience and speed, and in many cases costs for the traveler are going down as well. You could say it's a general improvement, as most of the these trends are good for the average and budget minded traveler. But for people who are more interested in the luxury journey, standards are definitely suffering as we get more advanced and more mechanized in our conduct.
Ride Sharing Is The Wave Of The Future, But Luxury It's Not
A good example of current trends in ground transportation is the strong development of the new car sharing and ride sharing apps which are gaining new market share everyday over more traditional transportation companies. Innovator like Uber and Lyft and others are making it cheaper and easier for people to find transportation when they need them.
And while these ride sharing platforms are built on the assumption that people are friendly and friends like to help each other, they are still offering a pared down, bare bones kind of service that is very efficient at getting you from A to B, but doesn't offer much in regards to personalization of trips, true luxury service or complex event transportation options.
Certainly if you wanted to take a long, luxury road trip with many stops and enjoying different destinations, Uber will not be able to assist you with that. They're just not set up to do those kinds of trips. Same deal with planning transportation for a wedding or convention. Ride sharing apps will be of no use. It's not that they're faulty, they are just trying to serve a different marketplace.
And therein lies the problem. As these new transportation services are getting a lot of attention and funding, they are shifting the marketplace, both in terms of supply and demand, away from more hands on, labor intensive, and traditional forms of transportation.
There Is Still A Demand For Luxury Travel Services
There is no doubt that taxi companies and limousine services have much to lose under this new landscape. And while this might be good for most passengers, for the luxury market, and for people who care about custom service, they will have fewer options to choose from!
For the companies that remain in the high end market, if they're smart, I think they will realize where they can stand out is in providing more customization and personal attention, and they will focus on delivering that service.
Brilliant Transportation is one such company that is leading the way towards more luxury and more better service in the ground transportation arena. Brilliant has also found a niche to pioneer in terms of raising people's expectations in the industry, and that is in advancing the cause of the luxury van.
Our exclusive fleet of all Mercedes Sprinter vans offers the most luxury, style, comfort and convenience that you can find in ground transportation today. In a way, we are throwback to the golden era of luxury travel when more was better and people expected to be treated like kings and queens, because they often travelled in the same manner as royalty would!
Brilliant Shows The Way With Its Luxury Vans!
You could almost think of Brilliant Transportation's luxury vans as modern day version of a royal coach, only way better of course! Clients have often described our vans as the 'Jet Vans' because their interiors are like that of a private jet.
Wood paneling and rich leather surfaces abound throughout the passenger cabin. Passengers are seated in large, comfortable, captains chairs that can recline or offer a footrest. Each place also comes with its own foldaway table tray, outlets for personal plug ins and reading lights for productivity or leisure.
Passengers also get to enjoy on board WiFi throughout their trip, 158 channels of DirecTV satellite TV, Sirius satellite radio, as well as a DVD player, a teleconferencing phone, a Sony PlayStation as well a mini-fridge to keep the guests plied with enjoyable beverages!
Anything you could desire on your road trip the Brilliant Van can provide. And the service is delivered with the utmost care to delight passengers and goal oriented chauffeurs who ensure that travelers reach their destination on time, in safety and comfort.
This is the new face of modern-day luxury travel and I urge you to give Brilliant Transportation a try! Allow them to show you the delights and convenience of private motoring!
Give Brilliant a call at 1-800-543-1001 to receive a custom quote for your next road excursion.