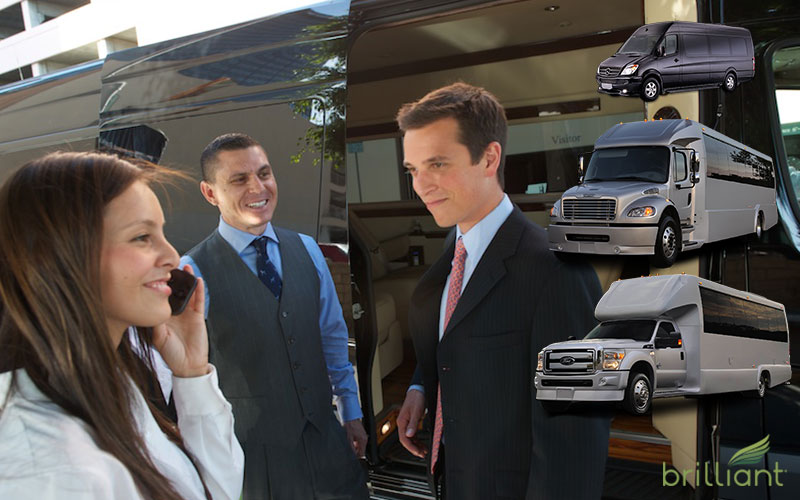 As we survey corporate trends in the transportation industry, one of the developments that is really coming to the fore is the big increase in companies providing transportation for their own workforce. People are driving less and companies are increasingly looking to reduce their carbon footprint.
The Benefits of Corporate Transportation in New York
Aside from the obvious environmental benefits, there are many other advantages to this trend. It inspires employee loyalty and it can be used as a hiring incentive as an additional perk. It is a real benefit for workers because they are saving money by not having to commute in their own vehicles.
It also creates efficiencies because private transportation can be much quicker than public transportation, while generating similar environmental benefits. Another efficiency: workers who previously had to drive can be productive during their commute, like answering email or checking things off their to-do lists. Or perhaps they can simply catch up on some much needed rest.
One thing's for sure, they will have the opportunity to socialize more with their co-workers, which enhances employee collaboration and team-building. And when transportation is provided, it can also cut down on absenteeism and being late for work! The old excuse that my car won't start just doesn't cut it in these circumstances.
Corporate Transportation Options in NYC
Many of America's leading and most visible companies are now providing transportation for their workforces. For example, in the Bay Area, many tech giants like Google, Facebook, Oracle and Yahoo have gotten much recent press attention for providing corporate bus fleets (although some of the attention has been for the wrong reasons; but no matter, the service is still a net win for the communities and companies involved). One of the interesting aspects of the Bay Area transportation story is that it is kind of a reverse commute: workers living in San Francisco are getting bussed from dense urban areas to their sprawling corporate campuses in more suburban Silicon Valley.
In New York, it is more of a traditional commute as many Wall Street companies are starting to provide bus service from surrounding communities into lower Manhattan. But you don't have to be a corporate titan to offer these kinds of services. Many smaller and mid-size companies are discovering that group transportation solutions can help their own workforces as well.
But there is another subset to this story too. The transportation we have been talking about so far is for commuters, but there are also other forms of corporate transportation than can help companies fulfill their business mission. And that is event transportation for corporate roadshows, executive meetings, conventions, sales and scouting trips and the like.
Premium Employee Transportation Options
A further subset of this area is premium transportation for executives, which is what I'd like to talk about in more detail. Again as the corporate transportation landscape continues to evolve, this is an exciting growth area for transportation companies.
And this is a core focus for Brilliant Transportation. We have an outstanding fleet of luxury vans and buses that are perfect for moving small groups of executives. These vehicles are available for one-off corporate trips, multi-day and week-long engagements, or long-term contract work as well.
Finding the Best Corporate Transportation Company in New York
For premium transportation, these type of features have come to be expected. Even if your company doesn't end up working with Brilliant Transportation, you should make sure that whichever vendor you are considering offers those kinds of premium features in their fleet.
Brilliant Transportation isn't right for everybody, as we offer exclusivity, a high level of customer service and pricing geared towards the upper end of the market.
There are many transportation providers in the executive segment and these companies don't all target the same audience. For any corporate contract or charter work, corporate buyers should always do their due diligence to find the provider that works best for them.
Contact Brilliant Transportation to find out more about how our luxury fleet can serve you.