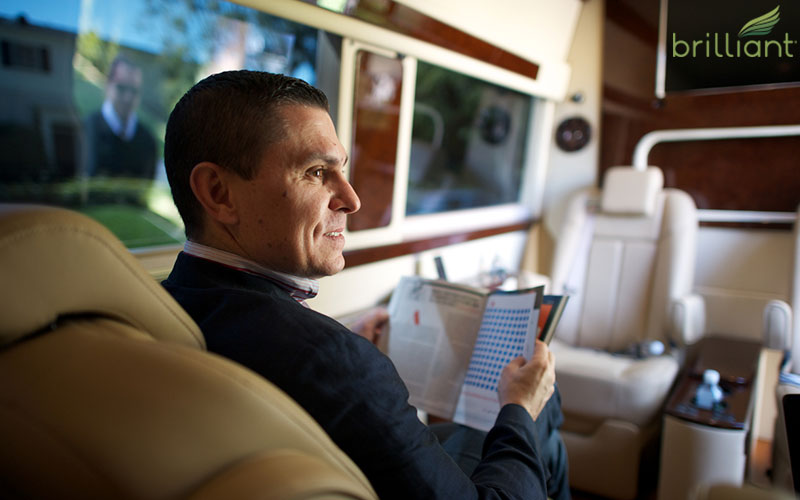 If you're looking for the best executive transportation in Brooklyn, odds are you are an executive who has some business to take care of, and you're interested in finding a car service that is reliable and efficient. In addition, you probably don't have a lot of time to waste, so you want to find something quick.
Or perhaps you're an administrative assistant who is also looking to find suitable transportation for your boss. Similarly, you don't want to have to spend too much time on this task, but in addition you're worried about finding something that's not going to bust the budget.
Sound familiar?
If so, rest assured, we're here to try to help you find what you need. A word of caution however, the term "best" really is relative because what's best for one person might not work for another. Sometimes, looking for what's best defies easy categorization; but what does work is clearly defining your needs and goals. That way you can compare and contrast different services to find what works best for you.
Executive Transportation in Brooklyn, NY
So let's do a little defining here: what is the best in executive transportation?
The two main points to keep in mind is that you want to find a provider who offers excellent customer service, and also someone who offers high quality vehicles as well. Important qualities like efficiency and reliability, those items fall under the category of good customer service. If a car or limo operator is good at providing their customers with great service, then they will be good at being efficient and reliable. And if they own and maintain quality vehicles, then the benefits that are important to you, like comfort and luxury, will be taken care of as well.
In terms of customer service, companies can do a good job at this and be low cost, but for a personalized service, it can be tricky and for a low cost, great service can't always be guaranteed.
Generally the services that cost a bit more, hopefully they are investing those returns back into the business and you have a better chance at finding a great customer service experience. Of course there are always exceptions to the rule, but as a general rule, you can usual sort different services out by what they cost. The cheaper ones will offer less in terms of personal attention, and if that is important to you, then you should prepared to pay more as well.
Types of Vehicles to Look For
So going back to defining your needs, you should first take a look at what you're trying accomplish. Do you need to transport just a couple of people, or a large group? If you need to transport a large group, then you should focus your search on companies that have a large assortment of vehicles, including buses, mini-buses, passenger vans and the like. If it's just one or two people who need a ride, then I would concentrate on companies that specialize in car services, with a focus on sedans and SUVs.
Finding the Perfect Company For Your Needs
For customers who are looking for excellent customer service, but also need a large assortment of vehicle types from small to large, I could recommend two companies: Executive Town Car & Limousine and Bermuda Limo. Both of these companies have been around a long time, they have a great track record and they can provide you with large buses, Sprinter vans or mini-coaches along with an executive sedan.
If you only are looking for companies that concentrate on executive sedans or vans; no need for big group transportation or stretch limos, then I would recommend companies such as Partners Executive Transportation or UTOG Corporate Car.
Let's say you're really concerned about cost and you want a budget executive car service that won't look or act cheap, then I'd try these guys out: Allstate Car & Limo, or Wiro Limo. These providers offer courteous service at a discount.
If you're really interested in using a 'green' car service because your boss is concerned about the environment: try OZO, New York's first luxury private car service that has an all hybrid fleet!
If you're concerned about pricing, we've written an article about the cost of a chauffeured executive van in New York City you may be interested in reading.
Brilliant Service For Those Who Need Premium Executive Transportation
Now if a budget or no-frill service is not what you're after, but high-end luxury and prestige are what you need, as well as unparalleled customer service that takes the extra time and effort to please you to no end, then I have another recommendation for you: let us do it!
Brilliant will be the first to tell you they're not for everybody. Bargain hunters need not apply. This is VIP transportation for CEOs and celebrities, or simply folks who are willing to pay for the best.
Brilliant will take you around Brooklyn and the greater New York area in the automotive equivalent of a Gulfstream private jet: the Brilliant Van. This custom luxury van is like a first class private jet inside and it can function as mobile office for your top executives, or also as your own private club on wheels if entertaining or deal making is the order of the day.
For more information on how we can make your day Brilliant, contact us at 1-800-543-1001.