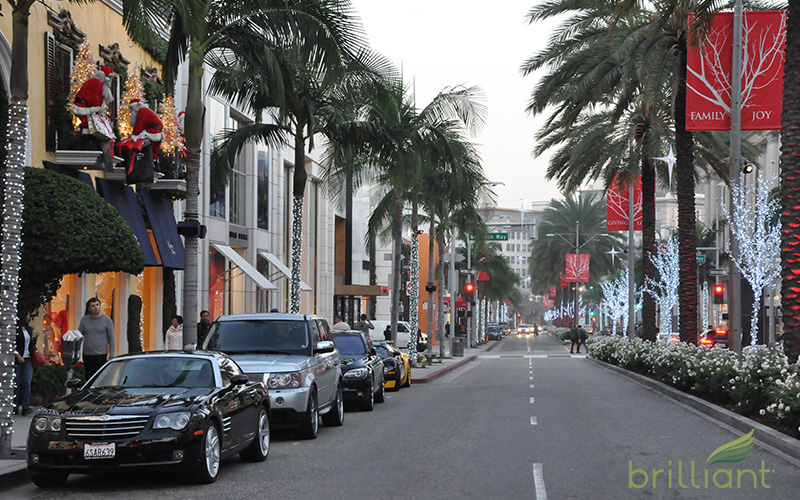 The best executive transportation services in Los Angeles can be hard to find. When you're a road warrior and logging countless miles for the company, you're dealing with long hours, jet lag and a packed schedule. The last thing you want is to be waiting for your ride at the airport and it be really late, or never show up at all.
Seamless ground transportation can be a huge asset for the traveling executive. It facilitates their day, gets them to where they need to be on time and, if it's well done, provide a few minutes or hours of downtime for the traveler to relax, gather their thoughts, or prepare before their next appointment.
By the same token, when things go wrong it can be a major headache. It could actually be much worse if a missed ride makes you miss out on that all important sales call. You don't want to miss your appointments and lose a potentially valuable customer because a driver went to the wrong terminal or airport.
We've had a lot of clients ask us about the best executive transportation providers in Los Angeles, and we like to jump in and say it's us. But in reality, that answer is very difficult to nail down. The best executive transportation service is relative, depending on your budget and exact needs for each trip. However, we've found four companies that are, in our opinion, very capable of handling your travel needs professionally and reliably in Los Angeles.
Reviewing the Best Executive Transportation Services in LA
There are many companies that compete in the executive transportation category, especially here in Los Angeles, so if you're unfamiliar with the terrain, it can be difficult to figure which company to choose.
As a general rule of thumb, unless you're willing to risk the unknown and just make a random choice, (which we've all done in a time crunch) it is best to do some research in advance. Contact a few limo providers in your destination city before your trip, ask pointed questions, and spend time to get information online regarding pricing and reputation.
Some criteria that you'll want to follow when making a selection is finding a company that provides excellent customer service, has a good reliability and on-time track record, and also does a good job selecting, maintaining and dispatching their vehicles.
Some of this information you can gather online and if you have any sources for business referrals, use them to find out what their experience has been. Ultimately, the final arbiter of good service is your own personal experience.
Luckily for you, we are in the transportation business and deal with these questions all the time. We at Brilliant provide premium executive transportation and are committed to providing superior customer service.
We have a fleet of high quality, customized Mercedes Benz Sprinter vans that can move you and your executive team with great efficiency and in total comfort. But we also operate at a premium price-point, which does not always work with everyone's corporate budget.
In addition, we recognize that heavy users of executive transportation can't always rely upon just one company, and it is a good practice to have a range of corporate vendors to give you maximum coverage in a changing business environment.
With that in mind, we have come up with a couple of recommendations of alternative providers in the Southland to help you with your transportation planning needs. You could say we did your homework for you because as a purveyor of outstanding customer service, we want to make your life easier!
The Four Best Executive Transportation Companies in LA County and Orange County
Avalon Transportation
Based in Culver City, Avalon Transportation is a very experienced provider of executive transportation. They have offices in 6 other major U.S. cities as well as worldwide affiliate network in over 400 locations to provide you with global coverage.
They can provide a full range of transportation services, with airport pick ups, corporate road shows, special events or hourly charters. They also have a comprehensive fleet that covers all the major vehicle types from Town Cars to European luxury sedans, Toyota Prius Hybrids, passenger vans, party buses and mini-coaches. They can also provide full sized motor coach service for up to 49 passengers per vehicle.
Wilshire Limousine
Wilshire Limousine is a high-end service provider specializing in executive and luxury transportation. In addition to providing to complete range of limousine services, including bus service for large groups, you have the ability to reserve some very high-end cars with them including the Rolls Royce Phantom, Mercedes S550 and BMW 750 Li.
All airport pick-ups receive meet and greet service so you can be escorted to your waiting car. Wilshire also has excellent relationship with many of the really high end hotels in Los Angeles and Beverly Hills and help you with your travel arrangements. They are also a division of Midway Car Rental so you can also rent an exotic or luxury vehicle from them and drive it yourself.
Integrated Transportation Services
ITS is another full service corporate limousine provider with over 20 years experience in Los Angeles. They also have a large affiliate network nationwide so it is easy to coordinate a multi-city road trip. They can handle individual travelers, and both small and large groups.
They also have a green fleet division that is stocked with Mercedes clean diesel engines which provide superior efficiency and reduced emissions. Another nice feature of this company is their extensive line up of tour packages and sightseeing options which allows the business traveler with some free time to really get to see and explore Los Angeles.
Empire CLS
Empire CLS is one of the largest limousine companies in the U.S. based on the merger of two companies, Empire of New Jersey and CLS of Los Angeles. Together they have a large reach helping bring together the world of corporate travel and the Hollywood and media elite, both extensive users of executive transportation. Regardless of your location or destination, they will always have a vehicle available to get you where you need to go.
Choosing the Best Executive Transportation For Your Needs
Brilliant is a niche player among most limo companies in Orange County. We're a company that focuses like a laser on the super-premium executive transportation market. We serve the A-List, Fortune 500 CEOs, Hollywood celebrities and sports stars, and the global elite; we work with many of them in a completely discreet and private fashion.
In short we take pleasure and pride in providing unparalleled customer service for those who know they require the best that ground transportation can offer. Whether it's a simple airport transfer, or the wedding event of the season, involving private islands and luxury mega-yachts, we can do it all and have done it all. Our fleet of luxury Mercedes Sprinters will show you a world of luxury than only few can afford. If you're interested in getting a quote from us, you can get one easily, here.
However, we can't be straight-faced and say we're your best option for executive transportation in Los Angeles, no matter how much we believe it to be true. The truth is that many companies can meet a lot of clients needs better than we can, whether it be for budget, vehicle type, or last-minute booking options.
If we're not the perfect fit for you, give these four companies a look and compare them against each other. We're convinced, from our experience, that one of these four will be able to provide you with the exact level of executive transportation you're looking for.