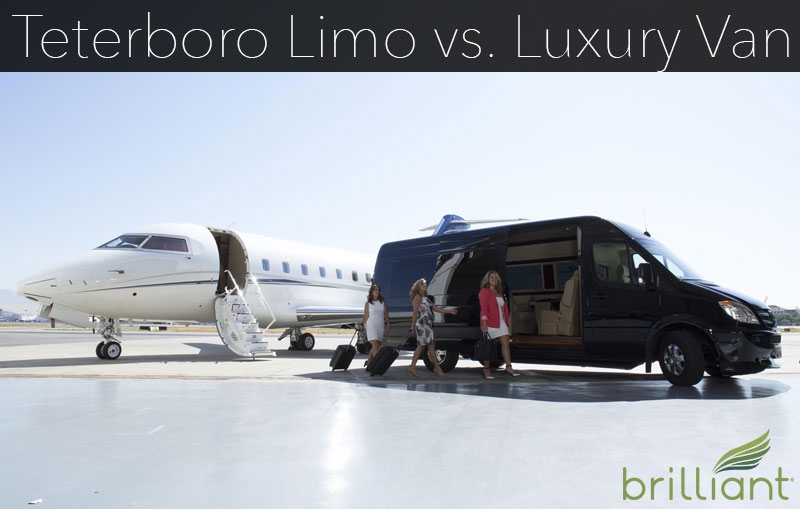 Seeing limousines and luxury vehicles waiting for private aviation clients at Teterboro Airport is a pretty common sight asTeterboro is one of the top private aviation centers in the New York metro area.




In fact many of the executives who fly from this airport are used to a certain routine. After a private flight on a corporate jet, they are used to jumping the in back of a black Town Car or stretch limo from Teterboro to Manhattan's financial district or Midtown.




While there's certainly nothing wrong with this mode of transportation, assuming you have found a reliable vendor, it could be said that these basic transfer are lacking in a certain something.




Perhaps the ride itself is adequate but the customer service lacks that personal touch, or the vehicles are merely average, and altogether you're presented with a forgettable service that isn't suitable for special occasions or when you really need to impress a particular client.




Well fortunately for you there are better options available. For your next trip, you might consider taking a pass on the standard black sedan or stretch limo from Teterboro to NYC and consider using a luxury van service.



Teterboro Limo vs. Luxury Van
---
One of the main reasons that luxury vans are superior to sedans of any sort is that they can offer so much more personal space and comfort. Particularly if you need to work while you are on the go, a sedan or stretch limo to Teterboro just doesn't provide the space you need to get work done.
Brilliant luxury vans can function as a mobile office or conference room, they can fit more people so for small groups you can hire just one vehicle. Also, they are more comfortable to board as you can get inside while standing up. No longer do you need to bend over to climb inside the vehicle or shuffle along as you try to cram eight people inside a long, but narrow stretch vehicle.
And naturally there's also more room on board for special amenities, like our large flat screen TVs, room for stowable tables and carry-on luggage. The luggage capacity of these vans are also far greater than what's available in any sedan.
---
Why Brilliant.
---
What Brilliant Transportation offers:
Brilliant offers luxury van service from New York to Teterboro (or any destination you require) with seating configuration between 7 and 13 passengers. All of our custom Mercedes Sprinter Vans feature reclining leather bucket seats, over 6'3" standing headroom, beautiful hardwood flooring, and individual lighting and electric outlets at every seat.

Our luxury Mercedes Sprinter vans provide first class entertainment options, including large flat screen TVs with 158 channels of DirecTV, surround sound, on-board WiFi, teleconferencing, and DVD players.

The vans also offer face to face seating, a great environment and space for business meetings or closing deals and the fantastic flexibility and convenience of chauffeured service to work around your itinerary. Our Brilliant and Executive vans offer stowable tables to work or eat off of.

Our expert focus on outstanding customer service from your first phone call to being dropped off by your chauffeur provides our clients with the type of five star service they're more accustomed to receiving in their favorite resort hotels.

Flawless reliability (on-time) and safety performance.

To receive a custom quote for your next trip to or from the airport, contact us at (800) 543-1001, or simply use our online quote form.