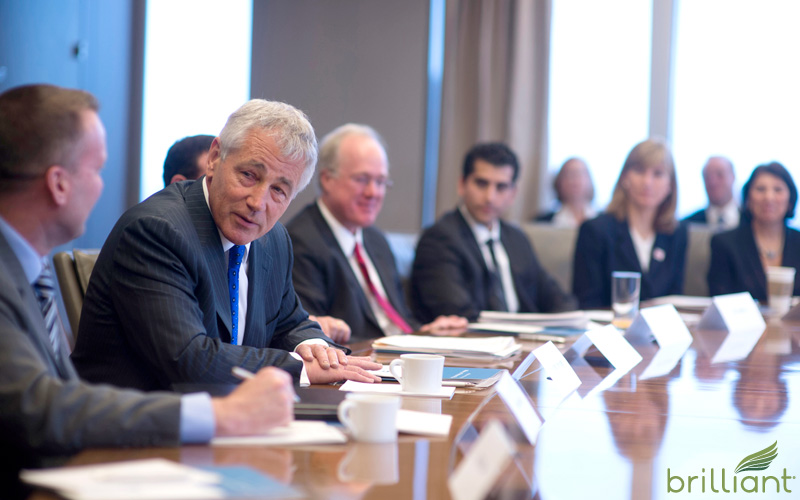 The field of transportation and of livery service is changing. As luxury trends go even higher scale, discerning clients are expecting more from limousine companies these days. Customers want bigger, better vehicles and more luxury.
Lucky for Brilliant Transportation, these arching trends play right into our strategy and positioning. Brilliant Transportation is a high-end, luxury and executive transportation provider, and our company is known for their top of the line, customized Mercedes Sprinter Vans.
Luxury Vans Versus Limousines
These large Sprinter vans are pioneering the field of van transportation and luxury van accommodations. And Brilliant is a big force behind this trend. We recognized early on the customers were looking for a better and more unique experience, and we have been there to provide just that experience in New York and Los Angeles.
Limo Customers Expect More
While for many decades, limousine customers got used being ferried about in Lincoln Town Car stretches, the rise of the SUV segment in the 90's really has changed attitudes in the vehicle segment. Customers drive larger vehicles at home, and now they expect more room as well when they are out on business or entertaining using a hired vehicle.
Large vans are perfect compliment to this trend, offering much more headroom and elbow room all around. While domestic van manufacturers have never had much pull in the luxury segment, the arrival the Sprinter vans has changed all that.
Now luxury customers can order a limo van and be greeted by the arrival of a gleaming and sleek Mercedes Benz van! These category changing vehicles really shook up the van market by being the first to offer tall vans, which have a extended, bubble top like canopy offered as a factory option. The factory options delivers better construction and styling that what you'd find in an aftermarket vehicle.
These tall vans offer a terrific advantage in terms of headroom, with adults being able to stand up inside. It also make getting in and out much easier with no bending or crouching. This is very advantageous for women in long dresses as well as passengers dressed in finery for special occasions, there is less chance their beautiful outfits will get rumpled.
Luxury Vans Are Making Headway in Luxury Travel
There are other obvious advantages to having a larger vehicle, such as the Sprinter van. For one, these classy Mercedes vans are extremely elegant, but not pretentious like a stretch limo might be, or especially a stretch SUV limo. Those vehicles belong on the party circuit, but they don't look right for corporate events or high end occasions. The Sprinters are much more suitable for a business environment, whether it's a luxury model or not.
Another advantage is the large picture windows that come standard with the Sprinter. These large glass surfaces provide an excellent elevated view of the road, and its nicer for looking out the windows when you're on scenic byways if you're taking a Sunday drive. Also although the long wheelbase Sprinter is a long vehicle, they are still shorter many stretch limos and and certainly stretch SUVs so parking can still be done accomplished in a standard parking space.
Brilliant's Sprinter Vans Are Top Of The Line
For corporate events the luxury Sprinter vans are also a terrific match because luxury versions often seat between 6 and 10 adults. It's very comfortable for moving groups of business people to conventions, meetings, or entertaining clients while out on the town. As most of the luxury vans out there are custom, the equipment list will vary from company to company.
But at Brilliant for example, we are serving the business market primarily, in addition to the VIP market, so our equipment list is geared around mobile productivity. All of our luxury Sprinters come equipped with large captains chairs, which are not only extremely comfortable, but also great for long journeys as well as getting work done. All of our seats come with a foldaway tray table, which can serve as a desk, and there is also a reading light and storage space at each seat.
With the addition of our on-board Wi-Fi, which helps you stay connected or get work done on your trip, our large screen TVs with satellite channels provide excellent entertainment, or just keep your eye on CNBC or Bloomberg or CNN. You can also project your own presentation on to the large screen from your laptop for your guests or fellow executives by using our multiple audio-visual connections.
Work Or Pleasure?
Many of our executive clients have used our luxury vans for rolling board meetings, road shows, sales trips, or real-estate scouts; the functionality of our large, well-equipped vans are endless.
And of course, it doesn't have to be all business. We've had many celebrities both in TV and music use our vans for attending award shows or going to parties, private occasions; whatever they need, we are there for them, and for you too. Of course in show business, going to a glitz party IS business and you want to look the part. Sharp!
Our fleet of Brilliant vans are always ready to do business. With sleek black exteriors and beautiful tan leather interiors, many of our regular clients have compared our luxury vans to flying in a corporate jet, except you're on the ground, and of course we can provide curbside service!
In addition to our entertainment equipment and productivity enhancing features, you could be excused for thinking your van accommodations are more like a corporate jet, or even hotel suite (though not as large)!
Our luxury vans come with a beautiful blond hardwood flooring, leather upholstery, wood accents and soft paneling throughout the interior. The vans also come with limo tinted windows, privacy shades and in the 7 passenger model, a full chauffeur partition that can be closed off. So you total privacy and comfort is assured.
The 7 passenger vans also come with with four captains chairs that face each other, in a salon type arrangement, and there is a comfortable back bench which can seat an additional 3 adults, or fold down like a day bed. There is also a mini-fridge and wet bar on board so guests can enjoy drinks or a catered meal.
Brilliant's Attention To Detail Puts Us Above The Competition
Indeed, on the great advantages of going with Brilliant is not only our luxurious vehicles but our incredible attention to detail and superior customer service. We offer perks and special requests that other limo companies won't do, such as catered food on board. But the guiding principle behind all this is that at Brilliant, we feel that there's no reason your next chauffeured trip shouldn't offer the same level of comfort and hospitality that you'd find in a four star hotel.
Our drivers and reservation staff are all trained to handle customers with the utmost respect and serious attention to detail. Many times, we avoid mistakes are commonly made by other providers in the industry because for one, we listen to the customer and put their needs first!
Secondly, our attention to detail goes beyond the driving and customer service to maintaining demanding standards in our operations and in our front offices. We closely track all reservations from start to finish and employ multiple systems, both electronic and human, to make sure that important details don't slip through the cracks.
It certainly takes more effort and communication to do business this way, but the total satisfaction of our clients is worth it. It's what keeps our customers coming back to us time and time again, because we get that their experience and their event is what counts.
If you'd like to find out more about how we can make your next road trip or special event a brilliant experience, don't hesitate to contact one of our experienced reservations agents at 1–800–543–1001. We are standing at the ready to show you a better way to travel!