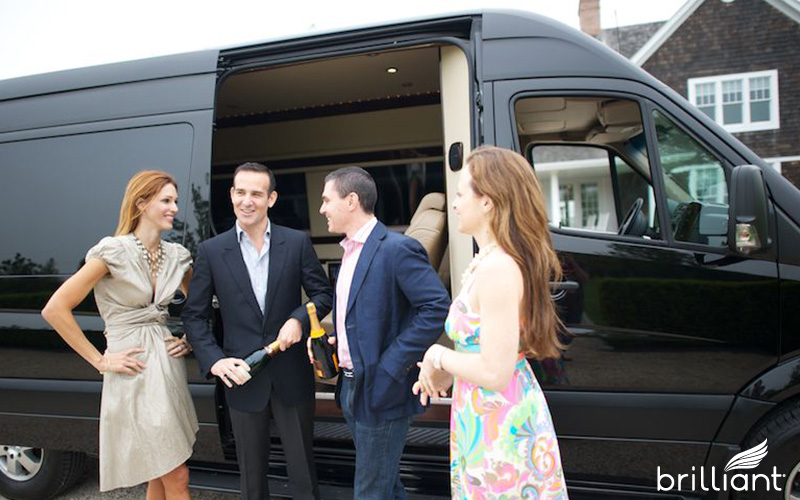 Weddings are a special time for families, friends and couples. It is a time to celebrate unique lives and new paths, and it is important to everyone involved that the whole ceremony and reception be memorable and satisfying. So the planning stage is critical in setting the tone and style for the event, as well as making sure that all of the important little details are taken care of as well.
An indispensable part of part of this process, and unfortunately a sometimes overlooked item is arranging for wedding transportation. Bridal planners will usually just book a local limousine company to handle the job, but much of the time, not a lot of thought is given to this part of the plan.
Great Transportation Makes a Wedding Better
People usually expect that the transportation won't be an issue and people will show up on time and do what they're supposed to do. Much of the time this approach can work without a hitch, but sometimes it won't. Even if you experience no major problems, service and vehicles can still be mediocre and the service won't be something that is going to elevate the whole experience, if those qualities are demanded from the get go.
But whether couples realize this or not, they really do want to have a wedding transportation service that will make the whole affair look great. And when you set a higher standard, then it does take a bit more work to make sure things go off without a hitch. Basically, you want to do a bit of research well before your date so that you can make sure you have chosen the right provider for the occasion.
Besides finding a quality limo provider, you also want to make sure you convey the right information in terms of how many guests who will need transportation. That will determine what size of vehicle and how many you need to service the wedding.
Mini-Coaches Are a Great Size for Most Weddings
A typical small group for transportation purposes would be anywhere from 15–40 people. That number of passengers corresponds to using a mini-coach. This size also corresponds to the number of guests that are often seen at small to medium sized weddings.
Mini-coaches are called minis because despite being a large bus, they have a reduced seating capacity compared to a full sized motorcoach, which will normally seat up to 55 passengers.
Mini-coaches come in many different sizes and variations. But typically they are built to serve groups between 20–40 individuals. Beyond the 40 person limit, generally the next size up would be a full sized motorcoach, which aren't typically used in small to medium sized weddings.
While 20–40 guests could easily be accommodated using several smaller vehicles, like three, 14 passenger vans, sometimes wedding planners want everyone to be able to ride together, and also in terms of cost and practicality, using a smaller number of vehicles will be more economical.
Brilliant Transportation specializes in luxury and executive transportation, so all of our vehicles are high-end and also more executive, or business-class like in terms of their features and styling. A contrasting style of bus would be party bus which are more often used for nights out on the town or bachelor or bachelorette parties. A wedding usually deserves a more formal treatment in terms of vehicle selection.
The Brilliant Mini-Coaches
Our mini-coaches come in 2 sizes, 28 passenger and 36 passenger models. Both models are very similar in exterior and interior appearance and features, the only real difference being their size and carrying capacity. The one unique feature about the 36 passenger coach is the inclusion of an on-board lavatory. Those aren't usually requested for wedding service but it can be a nice bonus if your wedding plans include a long-distance commute.
If you're planning on a high-end wedding and the appearance and style of your mini-coach is important to you, our buses will fit the bill nicely.
Both models come with a tasteful, high-gloss paint job done in a subtle but stylish light grey color. The interiors are very similar, both offering individual, natural leather covered bucket seats that are well proportioned and extremely comfortable. Both models of bus also come with a beautiful hardwood floor which really brings the interior presentation up a notch.
Each seat also comes with its own outlet for your plug-in devices and individual reading lights. There is also a luggage rack above and additional storage space underneath the seats. The buses also come equipped with tinted windows and privacy shades. There is also plenty of room for standing, which is great for mobility when your guests are wearing their finest suits and formal dresses.
In terms of on-board features, both models come with a large flat screen TV upfront, connected to the DVD player and also capable to taking outside input. There are also drop down LCD screens throughout the cabin so everyone has a clear view of the TV. The buses also come with a high-end sound and a PA address system. On board WiFi is also a free option that can be added to the reservation.
Everything you would need to make your guests feel comfortable and pampered is included with these mini-coaches. Wedding services don't typically involve long-distance journeys and these coaches are perfect for short hauls, but are also comfortable for longer trips too.
Great Customer Service Takes the Cake!
In addition to providing outstanding vehicles, what is perhaps the key difference between Brilliant and our nearest competitors is our commitment to excellence and superior customer service. Now the limousine business is a service industry, and so many companies will say they value good customer service, but in reality, with the day to day challenges of running a transportation company, customer service standards often slip as vendors focus primarily on maintaining their operations.
But in a high-end service world, standards cannot be allowed to be lax at all. Brilliant Transportation understands that this is full-time and never-ending challenge to be the best. And we do this, starting by very carefully selecting our employees, putting them through a rigorous training regime and then continuing that training, supervision and employee development throughout their entire career with us.
It is this behind the scenes commitment that clients don't get to see, but they will notice the difference once they've had a chance to personally experience our service. We want our guests to feel important, secure and welcome at all times during their reservation.
No special request is too big or small to deal with. All we require is some advance notice so that we can prepare properly. However, when plans change last minute, Brilliant also understands this happens sometimes and we will work cooperatively with the client and event planner to make sure everything goes according to plan.
If you'd like to experience how we can make your wedding an extraordinary experience, adding extra style, luxury and gravitas to whatever your wedding plans entail, contact Brilliant today at 1–800–543–1001 for a customized quote. We look forward to serving you brilliantly!