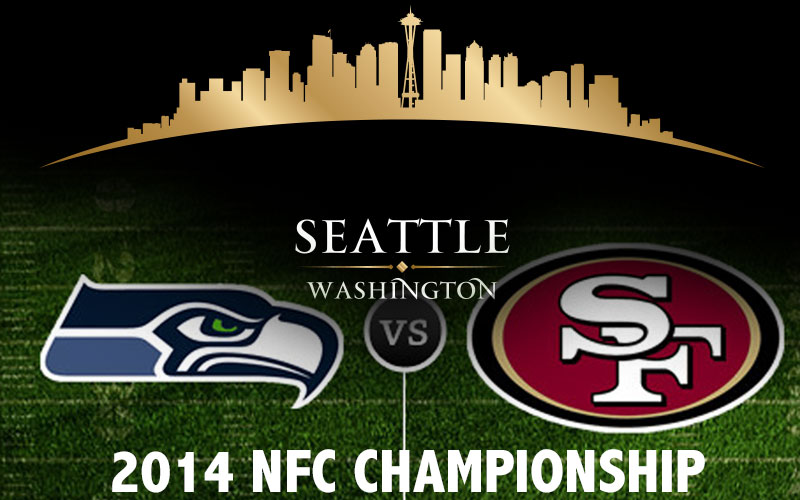 Now that we know our beloved 49ers will be playing the Seahawks in the NFC Championship game, it's time to figure out the best way to get to the Emerald City before kickoff. This can be a bit of an issue if you're traveling from San Francisco, especially since flights are sure to be packed.
There are several options to choose from, especially for those who prefer a more luxurious experience over a cramped middle seat in the budget rows of a crowded airplane. Luckily, you're traveling to a city that offers plenty in the realm of luxury to experience before and after the big game.
Fine dining, world-class hotels, and the Pike Place Market will give you enough to enjoy your trip experience no matter who wins or loses. (Yeah, right!)
Take a Private Plane
Several companies will be gearing up to soar into the Puget Sound with their premium clients in the cabins of luxurious private jets. Depending on your starting point and budget, you should check out One Sky Jets, who make it easy to check prices based on travel itineraries.
A couple of other recommended private jet charters are Bluestar Jets, and XO Jet. Each have their pros and cons so choosing the right one really depends on what you're looking for in the trip. They'll all be happy to discuss your travel plans with you, though. So dial them up and get on your way to the loudest stadium in the world.
Driving up from San Francisco
If you're looking for an option to accommodate a group or, like me, simply can't stand the hassle of crowded airports, Brilliant has you covered! Especially, if you're into the premium luxury travel options.
Our 7 and 14-passenger Mercedes-Benz vans offer world-class comfort and will get you from San Francisco to Seattle safely and hassle-free. We have on-board WiFi and plenty of luggage space, and 185 channels of DirecTV to keep you and your fellow travelers entertained, or working hard while enjoying the trip.
The scenery is absolutely beautiful between the Bay Area, through the mountains of Oregon, and down to the Puget Sound. You'll be sure to enjoy the adventure! One major plus about taking one of our Vans and chauffeurs with you on your trip is the ability to be dropped and picked up right at the stadium doors. In rainy Seattle, this is a major plus!
Whichever way you make it to the game, it's sure to be one for the history books. Don't miss out on the excitement as these two powerhouse rivals battle it on to see who will go to New York for Super Bowl 48.
Click here to request a quote for this weekend and ensure you won't get stranded in the rain.