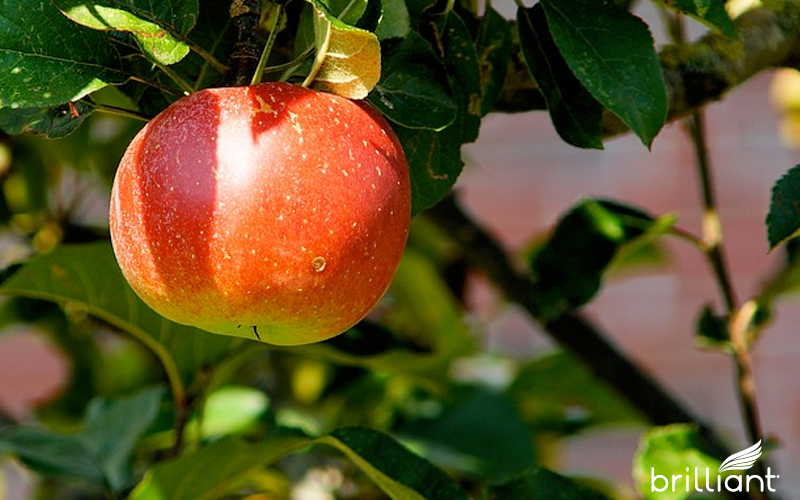 After Labor Day has come and gone and summer is officially 'over', there are a couple more warm weeks before the weather starts turning cold. And that's the best time of year to go apple picking! This old fashioned family fun is a long standing tradition in New York, and there's a lot of great family farms and orchards not too far from New York City where you're family or group of friends can spend an enjoyable day harvesting apples among the orchards.
Luxury Transportation to New York Apple Orchards
Apple picking is one of those things that reminds us of a lot of fun traditional activities at the turn of the season, things like hay rides, picking pumpkins, walking through corn mazes, as well as picking cherries and other fruits, not to mention canning, baking and freezing the harvest in preparation for the colder months. And let's not forget about enjoying traditional fare for the fall like fruit pies, cobblers, breads, cakes and of course, drinking apple ciders.
Nearby Apple Orchards
There are many well known orchards that are open to the public this time of year, for example Masker Orchards in Warwick, NY, which is only 45 miles north of the George Washington Bridge or Wright's Farm in Gardiner, NY, Stuart's Farm in Granite Springs, as well as Wightman's Farms in Morristown, NJ. There is also Hank's Pumpkintown in Water Mill, NY for those out towards the Hamptons.
There are many choices and most are a great for a full day of family fun as well as enjoying extending picnics and BBQs. These types of placing can also be a great place to celebrate a birthday, or even a terrific pastoral setting for holding a corporate event as well.
Chauffeured Transportation Can Make Your Outing Special
Many times folks might opt to drive their own vehicles to these places, but for people who are looking for more of an 'experience' or perhaps want to find group transportation, driving yourself isn't always the best option. If you have the means or desire, you could also choose chauffeured transportation to your day in the orchards, which is especially perfect if you're going in a larger group.
Brilliant Transportation is a high end executive transportation company that specializes in luxury charters for corporate groups and VIPs. We do many corporate and social events during the week, but our clients also like to use on the weekends to enjoy some quality time for the family as well.
We're particularly well known for our exclusive fleet of custom luxury Mercedes Sprinter vans in New York as well as setting a higher bar in executive transportation.
If you do decide to go the luxury route for your day trip of apple picking, one of the first decisions you'll need to make is deciding on the size of your group. Once that item is settled then you can go about choosing the right sized vehicle for your group for your apple tour.
Sprinters Elevate Van Transportation to a Higher Standard
At Brilliant Transportation, we have several different configurations of Sprinters to hold different sized groups.
One of our most popular options is the 14 passenger Sprinter minibus. It's called a minibus but it's still technically a van. With seating for 14 guests, plus one driver (makes 15) you can comfortably chauffeur around this size group with the same ease and convenience you would have with a car or minivan. But the 14 passenger Sprinter will offer you optimal room and comfort for your group of 14 or less. These vans are the class leaders in their segment for industry performance, in terms of comfort, ride, handling, passenger features and durability.
And of course, you have the excellent Mercedes Benz vehicle styling and a very sleek exterior that will make the statement that you've arrived in style when get to your destination!
Brilliant Vans Offer the Ultimate on the Road Luxury
For clients who wish to go in the lap of luxury and also have a slightly smaller group size, then you next best option might be our luxury vans, known as the 7 seat, Brilliant Van or our 9 seat Executive Van.
Both of these vehicles types offer the ultimate comfort in van travel, with well appointed interiors covered in leather and wood, fantastic entertainment technology, and especially the Brilliant Van offers their passenger total privacy with a full chauffeur partition, privacy shades and limo tint windows.
The Brilliant Van features four large leather covered captains chairs that recline and also offer footrests. The captains chairs face each other in a salon type configuration which is great for engaging in extended conversations with your group. There is also a comfortable rear bench that can seat an additional three adults or lay flat like a day bed.
The featured attraction of the Brilliant Van is our two large flat screen TVs (32") which offer 158 channels of DirecTV or can also play DVDs, Sony PlayStation, or even hook up to your laptop.
That way your family and friends can enjoy their favorite movie or football game on the way to your picking adventure, or on the way back as well. The vans also come equipped with satellite radio and on board WiFi so you can stay connected during your road trip.
Other practical features include a foldaway desk at each seat, lots of storage space and overhead reading lights so your can occupy yourself with your own activity, or even catch up on some email while you're on your way.
The nine passenger Executive Van offers very similar comforts and features to the Brilliant Van, except it offers more seating, all captains chairs, and everyone is facing forward. This van is great for large families or small executive groups, and it's very much like traveling first class in a private jet.
Luxury Mini-Coaches For Large Group Transportation
If you have a much larger group in mind for your outing, then Brilliant Transportation has your needs covered as well. Our fleet includes many 28 passenger and 36 passenger mini-coaches.
Mini-coaches are like full sized buses, but around half to a third the size for smaller groups, but without foregoing big bus comforts and space. Brilliant's minibuses, just like the rest of their custom fleet have been specially built for luxury and travel comfort.
Both of our minibuses sizes offer the same passenger features and styling, it is mainly the number of seats and truck chassis that is different.
What you'll find as a passenger on one of our minibuses is all individual, leather covered bucket seats, overhead storage, individual reading lights and outlets for your plug ins in each row. The floor is covered by beautiful hardwood decking which gives the coaches a custom, luxury feel.
Our coaches also come equipped with a excellent PA and entertainment system, with a large screen on front to view videos/DVDs or a custom presentation of your choosing. There are also drop down LCD screens throughout the cabin so that everyone has an unobstructed view of the screen.
A Quality Experience Keeps Our Customers Coming Back
Another thing you'll notice is that built quality and ride quality of the coaches are outstanding. We spared no expense in making sure that these are the best buses on the road for their size category. It's all part and parcel of the attention to detail and care for the customer that we show.
At Brilliant, customer satisfaction is job number one. We really believe that we are not so much in the transportation business, as the customer satisfaction business, of which transportation just happens to be the means.
All of our staff and drivers are trained to high levels of customer care, and we want to make sure that your trip with us is worth it to you, as every customer always has a choice to take their business somewhere else.
But with our custom vans and buses and our goal to make customer service the highest priority, you won't find yourself in the wrong hands if you choose to travel with us.
Our relatively small size and flexibility means we're able to do a lot of custom itineraries and unusual projects for our clients. If you have a very challenging event to plan, with lots of moving parts and a long list of demands and special requests, the kind that make other operators wince, come to Brilliant.
We are more than happy to work with high end, demanding clients who need their vendor's full attention and cooperation. That's what we promise to you.
Of course, your need may only be as simple as one bus or one van going apple picking on a Saturday and we're fine with that. We'll make your outing the best day possible, adding value to your life instead of subtracting it, which happens when you have to deal with unexpected problems because many the company you booked didn't spend any time preparing for your trip.
When you need transportation that has reliability, dependability, luxury and attention to detail like you'd expect in your favorite 4 star hotel, then you need contact Brilliant Transportation. Our reservationists are standing by to make your next trip extraordinary. Contact us for a quote.