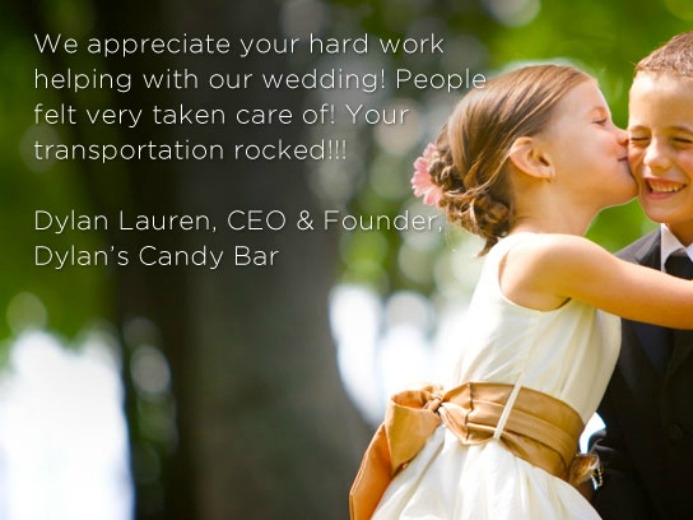 As another Wedding Season kicks off, we noticed there are a few priorities that no couple overlooks, no matter the year. Luxury and style? Top concerns for any bride and groom to-be. Event transportation? Unavoidable. What covers all three in one? Chauffeured luxury van service in a customized Mercedes-Benz Sprinter.
Brilliant Transportation's luxury vans have the comfort and technology features required to play slideshows on 32" HDTVs, treat the rear storage as a "walk-in closet" to transport gowns and wardrobe changes, and keep drinks on ice for post-ceremony toasts! With 6'3" standing headroom, hardwood floors, plush leather chairs, and room for up to six bridesmaids (or groomsmen) to assist with pre-aisle jitters, it's no wonder The Brilliant Van gets the vote year after year! (And with larger capacity and multi-vehicle fleet options, luxury transportation can be extended to the entire guest list.)
Treat the Wedding Party to an uncommon luxury transportaion experience, shuttle guests to and from hotels and venues, and work with Brilliant's reservationists to customize the experience for everyone -- learn more today!